Business
AbbVie to discontinue phase 1 trial for I-Mab's anti-CD47 therapy for treatment of cancers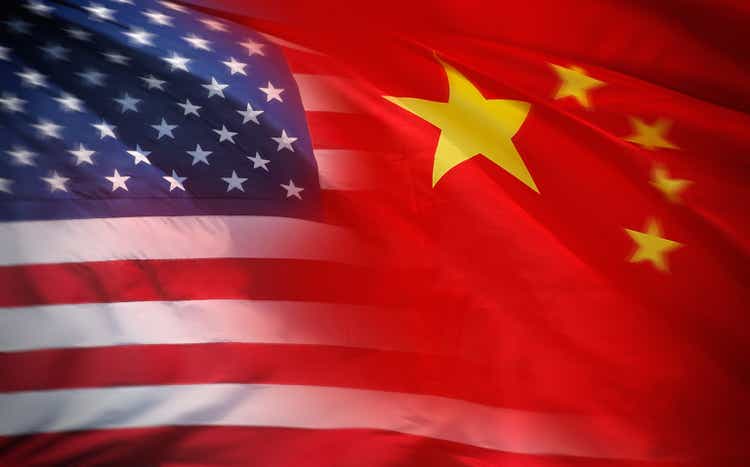 Chinese Biotech I-Mab (NASDAQ:IMAB) said Tuesday its US partner AbbVie (ABBV) would halt a Phase 1b trial evaluating a combination treatment including its anti-CD47 antibody therapy lemzoparlimab for two types of cancer.
ABBV share and US-listed IMAB shares were broadly flat after the close.
The early-stage part b study tested combination therapy of IMAB's lemzoparlimab with ABBV's venetoclax and azacitidine for the treatment of patients with myelodysplastic syndrome and acute myeloid leukemia.
"The decision (to stop the study) was not based on any specific or unexpected safety concerns," IMAB said in a US SEC filing after hours.
The phase 1b study was part of a license and collaboration agreement signed between IMAB and ABBV in September 2020 to develop lemzoparlimab.
IMAB said Tuesday the parties would continue to collaborate on the global development of anti-CD47 therapy and would be eligible for up to $1.295 billion in milestone payments from ABBV.
Also last week, Hong Kong-based biotech Zai Lab said it would deprioritize its CD47 inhibitor ZL-1201 for internal development.
https://seekingalpha.com/news/3873896-abbvie-to-discontinue-phase-1-trial-for-i-mabs-anti-cd47-therapy-for-treatment-of-cancers?utm_source=feed_news_all&utm_medium=referral AbbVie to discontinue phase 1 trial for I-Mab's anti-CD47 therapy for treatment of cancers