AGAR: Parents have the right to know about their child's gender identity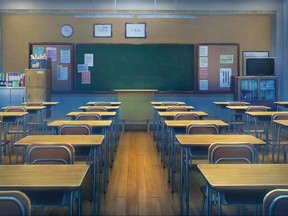 Article content
The government becomes the creepy uncle that the family used to keep away from the kids.
Article content
Anyone who works with a child to keep secrets from their parents is exactly the person who should not be near that child.
Article content
The Toronto Star Irresponsible column headline: "Knowing your child's gender identity is a privilege, not a right."
That's unadulterated bullshit that should be underneath starThe dignity.
A parent has a moral and legal responsibility to ensure the well-being of his or her child. Nobody loves a child like a parent does.
But columns like the one in the star Add fuel to the fire lit by others and suggest that we as a nation – or here as a province – need to protect large numbers of children from evil, abusive parents.
Former Ontario premier and education minister Kathleen Wynne disagreed with current Education Minister Stephen Lecce, who suggested parents need to be informed about what is happening in their children's lives.
Article content
"I really think this is a wrong policy and I think it could put children at risk," she told CP24.
The compliance and danger comes from those people with their own agendas who promote the idea that all children are perhaps more at risk from their parents than from the education system and the left wing agenda community.
What exactly is the intention of a person who tells a child, "Don't tell your parents. It's our little secret."
Its scary.
Where are the parents who beat their children? We have a process for this. Call Children and Family Services. Call the police.
Society does not condone parents hitting their children.
Nor should we tolerate other adults taking it upon themselves to raise our children, especially those who want to keep it a secret.
Article content
I wrote a series of two columns for Sun Newspapers where I spoke to desperate parents.
These parents love their child very much. But they need help to understand and find the right path for the whole family.
The health ministers of this country, with the exception of Alberta and the federal government, couldn't even be bothered to write to me when I asked about policies, laws and procedures in their respective jurisdictions.
As for the response I got from Alberta and Ottawa, it came down to, "Record it, parents."
AGAR: Little information for parents during their child's transition period

AGAR: Trudeau should please the Liberals and resign
The first building block of a society is the family, but we are now a society grappling with a very new and complicated problem that not only tells parents they don't deserve help, but tells parents as a group because of some unnamed ones, perhaps incredibly small things demonize number of bad parents.
Article content
I want to make it clear. I do not support parents who for any reason pose a danger to their children.
But I'm more concerned about the bigger problem, that the government – teachers, school boards, health ministers – is taking it upon itself to decide without involving professionals like Child and Family Services and/or the police in a proper investigation of who they are able to step between parents and their children in their non-professional capacity.
People who keep secrets from their parents – or use their own political and media pulpits to support secrecy – are pursuing dysfunctional, creepy uncle politics, especially at a time when open dialogue and understanding are so desperately needed.
https://torontosun.com/opinion/columnists/agar-parents-have-right-to-know-about-kids-gender-identity AGAR: Parents have the right to know about their child's gender identity