'Any dog ​​on this team': Ellis Genge warns Ireland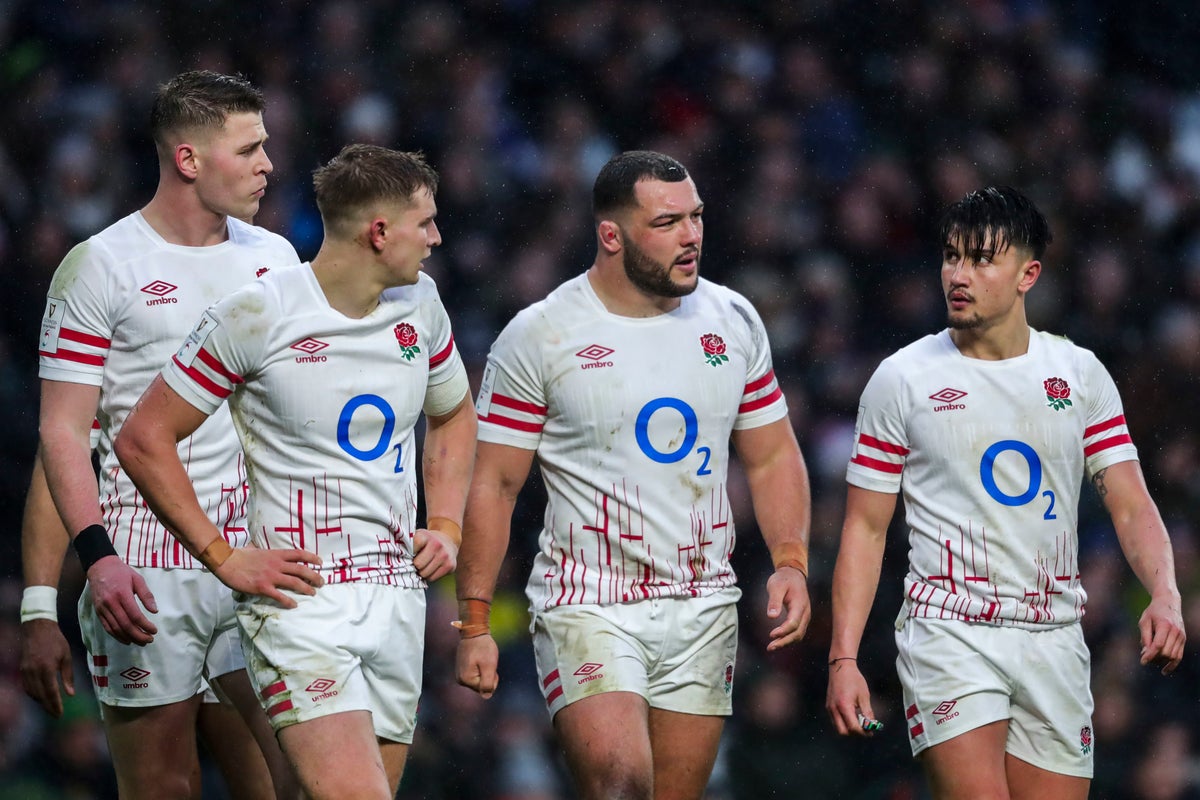 Ellis Genge insists England are determined to rediscover the missing fight that led to their collapse against France if they aim to ruin Ireland's Grand Slam celebrations on Saturday.
The stage is set for one of Irish rugby's big days as Andy Farrell's men come close to claiming their first league win in Dublin to ignite St Patrick's weekend party.
While Ireland top the world rankings and are poised to take this autumn's World Cup by storm, England have picked up the pieces after France savaged Twickenham with a record 53-10 home defeat.
How many scars that experience has left will be seen at the height of the Six Nations, but Genge insists his underdogs at the Aviva Stadium are dying to compete in their moment of truth.
"We've been hammered at home, we're going to world No. 1 on St. Patrick's Day – literally a day made for them – and they can win a Grand Slam," Genge said.
"All odds are against us but I'm really confident in the group that we'll come out with momentum.
"Regardless of the scoreboard, it's not necessarily about going out and thinking about points.
"It's more about proving a point now that we're struggling a bit because that was questioned over the weekend and that's not where we want to be as a team.
"It's just about making it right for each other. It's backed by the fight and we didn't do that over the weekend. There are definitely some dogs in this team and it didn't show very well against France.
"I don't think what we showed against France is the team we are. It's been miserable on our part and there's a lot that we can correct with relative ease. Ultimately, it comes down to the fight and that's what we're going to do."
England were bullied mercilessly by Les Bleus, who dominated collisions on either side of the ball. However, Genge emphasizes the need for perspective.
"I don't think a single loss defines you. It just underscores your vulnerability, shows you are not where you should be and shows there is a reasonable gap between us and the top of the world," the Bristol prop said.
"Every cloud and that, but it doesn't hide the fact that we were heading for 50 points at home. There is also pain and a chance for retribution.
"If I were Irish I would be mustard for it – a chance to win a Grand Slam at home. But I don't think they will take us lightly, they will give us the respect we deserve, even outside the 50 points.
"Ireland has changed a lot in terms of their psyche. They used to love being an underdog team and now they are number one in the world. They have to acknowledge that and I think they are a brilliant team. Now we are the underdogs."
https://www.independent.co.uk/sport/rugby/rugby-union/ellis-genge-england-ireland-six-nations-b2301793.html 'Any dog ​​on this team': Ellis Genge warns Ireland