Technology
Arianespace Vega VV23 rocket cubesats lost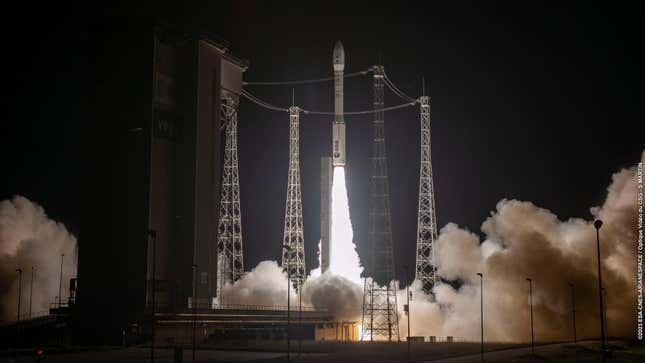 Arianespace's recent Vega mission failed to launch two of its payloads into orbit, likely due to a failure in the rocket's upper stage release mechanism.
Astronomers could soon be warned if SpaceX satellites threaten their vision
Vega VV23 launched from the European spaceport in French Guiana on October 8 at 9:36 p.m. ET. The rocket carried an Earth observation satellite and a weather satellite as well as ten cubesats. Shortly after launch Arianespace announced that its primary payloads, Airbus Defense's THEOS-2 satellites and Taiwan Space Agency's FORMOSAT-7R/TRITON satellites, as well as eight of its secondary payloads, were successfully deployed. However, the company noted that the separation of the two cubesats is "not yet confirmed."
Arianespace has reportedly sent an email to the respective customers behind the two cubesats European space travelthat the company now "strongly suspects that your ESTCube-2 and ANSER-Leader satellites have unfortunately not been separated from their respective carriers." The email went on to say that no telemetry data to the deployer's limit switch was received and that the data only showed 10 objects in orbit instead of 12.
The two satellites likely remained attached to the upper stage of the rocket and burned up in the Earth's atmosphere upon re-entry. ESTcube-2 was developed by the Estonian Student Satellite Foundation to test a new method of disposing of satellites using a plasma brake. The second CubeSat, ANSER-Leader, was one of three satellites launched aboard the VEGA VV23 mission for the Spanish National Institute of Aerospace Technology (INTA).
The failure is the latest incident in Europe's growing missile crisis. Virgin Orbit initially fell into financial ruin after the unsuccessful "Start Me Up" mission in January this year. The failed startupwhich was set to mark a historic moment for satellite launches from UK soil, had a significant impact on the company's forecast revenues and future prospects The company eventually filed for bankruptcy March. Arianespaces The Vega-C rocket did not reach orbit during his second launch in December 2022 and remains on the ground. Ariane 6, a successor to Ariane 5, was originally scheduled to launch in 2020, but a series of technical problems have delayed its initial launch to 2024.
Europe then urgently needs more launchers Breaking off relations with Russia after the invasion of Ukraine and the fact that they no longer rely on the Soyuz rockets for access to space. Vega VV23's failure to deploy two of its payloads only increases uncertainty in the European space industry.
For more space travel in your life, keep following us X (formerly Twitter) and bookmark Gizmodo Space travel page.