Avian flu found in dead seals on UK beach as public urged to stay away from dead animals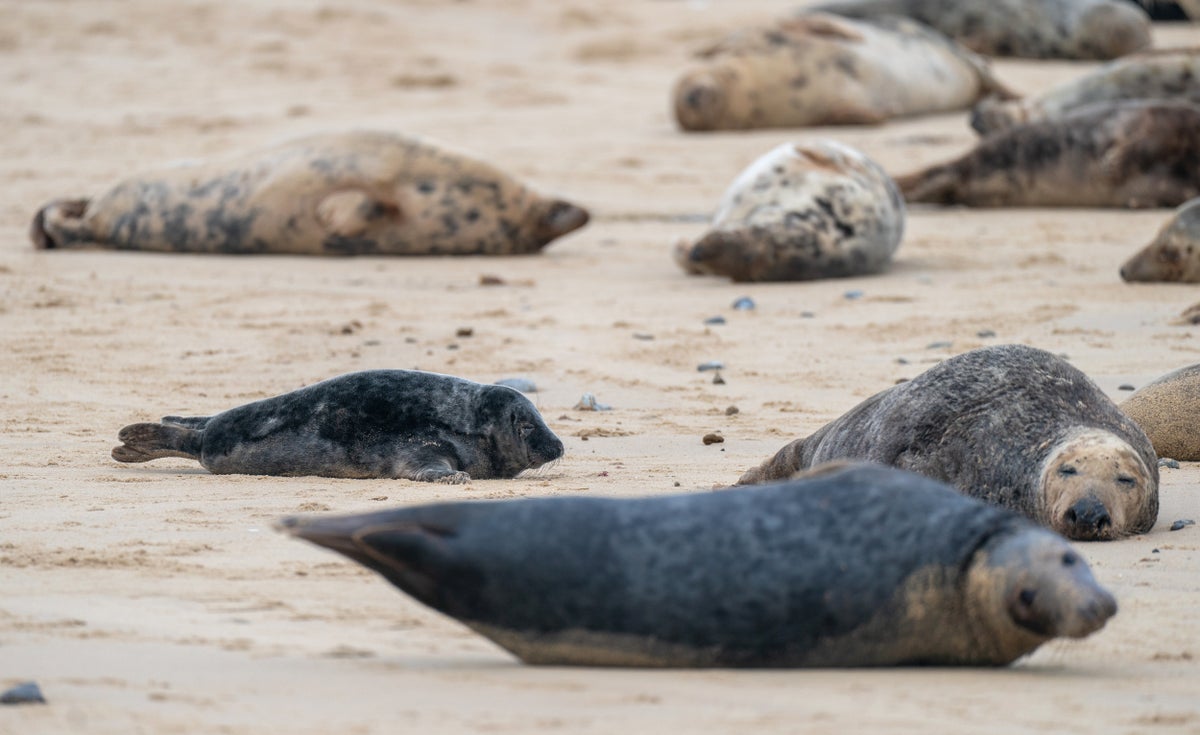 Avian flu has been found in the carcasses of five dead seals on a Cornish beach.
The Cornwall Wildlife Trust has urged the public to stay away from all dead animals washing up on beaches, including seals, dolphins, porpoises, whales and seabirds. There have also been cases of bird flu in a dolphin in Devon, the Trust said on its website.
"The public is discouraged from approaching and interacting with seals in the UK, even when the animals are in danger or distress," the trust said in a statement.
"Cornwall Wildlife Trust is also urging all members of the public to stay away from all dead animals, that wash up on our beaches including seals, dolphins, porpoises, whales and of course seabirds."
"However, Cornwall Wildlife Trust's Marine Strandings Network (MSN) is taking extra precautions as part of the project, in line with our high health and safety standards.
"It is now mandatory for all volunteers participating in strandings to wear face masks and goggles in addition to their usual PPE (disposable gloves and full waterproof clothing to be sanitized after use) and cleaning processes."
The Cornwall Wildlife Trust also urged the public to report any dead stranded animals to its hotline.
According to the Cornwall Wildlife Trust, the UK is home to 38% of the world's total gray seal population and 30% of the European harbor seal subspecies.
The Trust clarified that there had never been reports of avian influenza being transmitted from seals to humans or vice versa in the UK.
Avian flu was found in commercial poultry in Norfolk in January. A highly contagious H5N1 strain of the disease has been found at premises near Fakenham, North Norfolk.
It comes after Britain's Health Security Agency gave details of its plan to act should bird flu turn into a Covid-style pandemic.
Although there is no evidence that the H5N1 virus poses an immediate threat or can spread between people, the experts have shared their plan to "prepare for the worst".
The virus has only been found to spread to humans if they come into contact with sick birds, but protections are being stepped up after an 11-year-old girl died from H5N1 in Cambodia in February – and her father also tested positive .
https://www.independent.co.uk/news/uk/home-news/bird-flu-dead-seals-cornwall-beach-b2302763.html Avian flu found in dead seals on UK beach as public urged to stay away from dead animals