BBC chairman Richard Sharp faces calls to quit over Gary Lineker meltdown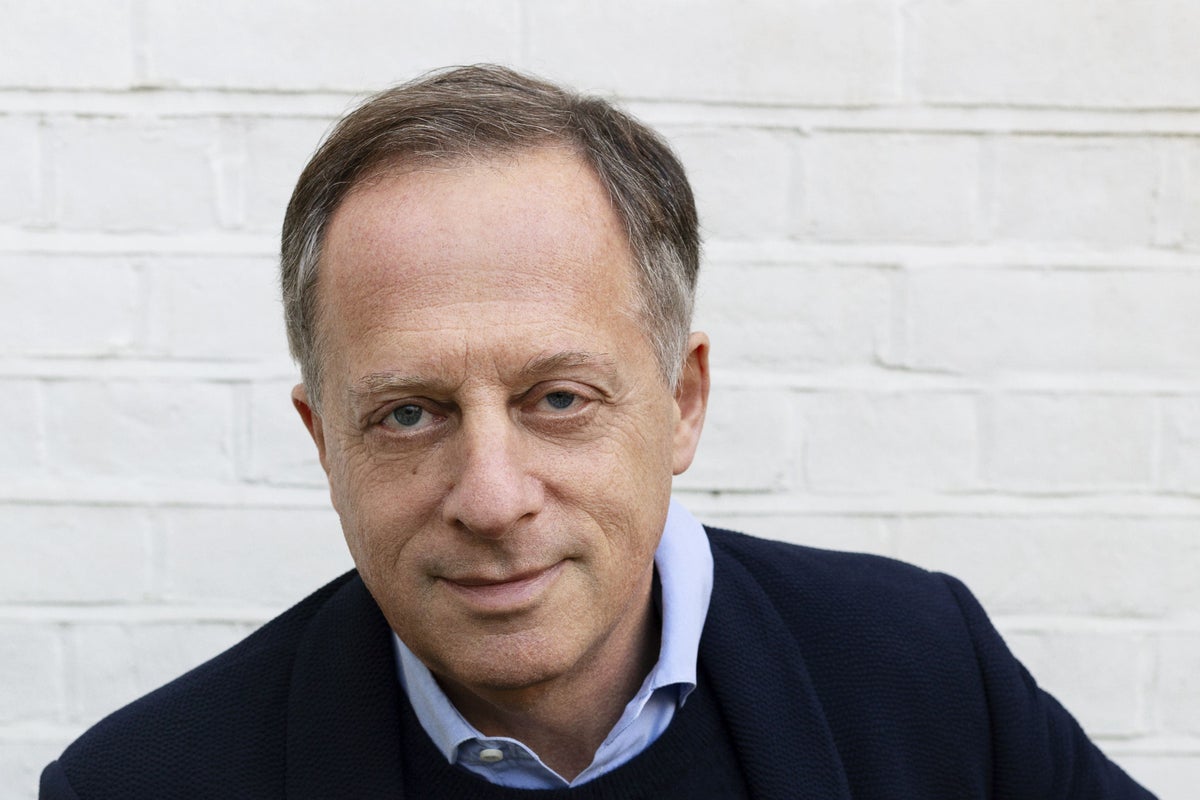 BBC chairman Richard Sharp is facing mounting calls for his resignation amid disputes over Gary Lineker's impartiality that have sparked an unprecedented crisis at the company.
Roger Bolton, a former BBC executive, joined calls from opposition parties and senior media figures for Mr Sharp to resign.
Mr Bolton said the leader was compromised by the inquiry into whether he had failed to properly share details of his involvement in the facilitation of an £800,000 loan to No. 10 Boris Johnson.
"The BBC chairman must step down now," he told GB News. "The mere fact that he cannot speak out on this issue and defend the BBC and define impartiality as chairman of the BBC means he cannot do his job. Well, I'm afraid he should go."
Labor Party shadow culture secretary Lucy Powell said Mr Sharp was "completely incapable" of dealing with the Lineker crisis because he was compromised by the investigation into the Johnson connection.
"His position is now increasingly untenable. I think he should be thinking at this stage about his ability to do this very important job," she told Times Radio on Sunday.
She has written to Culture Secretary Lucy Frazer to demand that Mr Sharp's position be "urgently clarified" and said his involvement in arranging a loan for Mr Johnson had "deeply damaged the BBC's perception of impartiality".
Liberal Democrat leader Sir Ed Davey called on Mr Sharp to step down, saying there was an "urgent need" for the BBC to "urgently protect its independence".
It comes as Lineker's son has said he believes the sports presenter will return game of the day – but that he would not "renounce his word" after apparently comparing Tory speech over small boats to Nazi Germany in the 1930s.
General manager Tim Davie is also under pressure but insisted he would not give up. Hinting at a relegation on Saturday, he admitted the BBC's impartiality guidelines weren't clear – adding he wanted to "make sure he can get back on the air".
Several of the channel's other football shows were pulled at the last minute on Saturday as more presenters and reporters withdrew, without either being the case Focus football still bottom line Broadcast – while 5 Live's radio coverage was radically altered throughout the day.
Roger Mosey, former head of BBC TV News, also called for Mr Sharp's resignation for having "damaged the BBC's credibility" and being unable to conduct the Lineker dispute.
He tweeted: "Ideally, Lineker should adhere to clear, agreed policies. And the BBC should interview their executives and explain how they intend to solve this crisis."
Baroness Wheatcroft, a Crossbench colleague on the Lord's Communications Committee, said the BBC should "call for the suspension" of "clearly political" Mr Sharp.
"The problem is that the BBC has guidelines but they don't apply them fairly," she told BBC Radio 4. "Guidelines only work if they're applied across the board within the guidelines and the BBC has clearly failed to do that. "
Ms Powell asked Ms Frazer to detail all the discussions she had with Mr Sharp, Director General Tim Davie and other BBC executives about Lineker's suspension.
Lord Chris Patten, former chairman of the BBC Trust, said he was "surprised" by Mr Sharp's silence during the uproar and suggested he "reconsider his position".
Asked by the Sunday times If he were to resign, Lord Patton remarked, "Is the correct phrase 'I'm sure he's considering his position'?"
BBC staff are said to have concerns over questions about the impartiality of Mr Sharp – who has given £400,000 to the Tory party – if Lineker is forced to quit. A senior BBC journalist told the newspaper the chairman was a "lame duck unable to defend the BBC's interests".
Mr Davie, asked why Mr Sharp still has a job, said on Saturday: "The way the board is hired and that role is different than when I'm editorially running the BBC, making those decisions, try to be fair and get a BBC that is genuinely impartial."
Former BBC sport chief Peter Salmon says Mr Davie – who was in Washington – is "isolated" and needs to "come home and get a handle on the Lineker crisis".
But Mark Thompson, former general manager, urged Mr Davie to have patience to clean up the mess, telling the BBC Sunday with Laura Kuenssberg: "At first glance, Gary Lineker's tweet looks like a technical policy violation."
But Mr Thompson acknowledged there was a "grey area" at play, saying his tweets on Tory politics were "not like a principle-ripping news anchor".
Chancellor Jeremy Hunt backtracked on demanding an apology for Lineker comments. Asked if he still thought the TV pundit should apologize, he told Sky News: "I don't agree with his comments… but I don't think it's my decision how this issue is resolved becomes."
Rishi Sunak said in a statement that the dispute over Lineker and the BBC "is their business, not the government" as he conceded that "not everyone will always agree with his new asylum policy".
Labour's shadow chancellor Rachel Reeves has told the BBC Sunday with Laura Kuenssberg: "The Tories have obviously put enormous pressure … to get rid of Gary Lineker. I don't recall the same Tory MPs weeping over impartiality when these revelations about Richard Sharp came out."
https://www.independent.co.uk/news/uk/politics/gary-lineker-bbc-richard-sharp-resign-b2299021.html BBC chairman Richard Sharp faces calls to quit over Gary Lineker meltdown