BBC gives in to UK government by taking Lineker off the air, says Humza Yousaf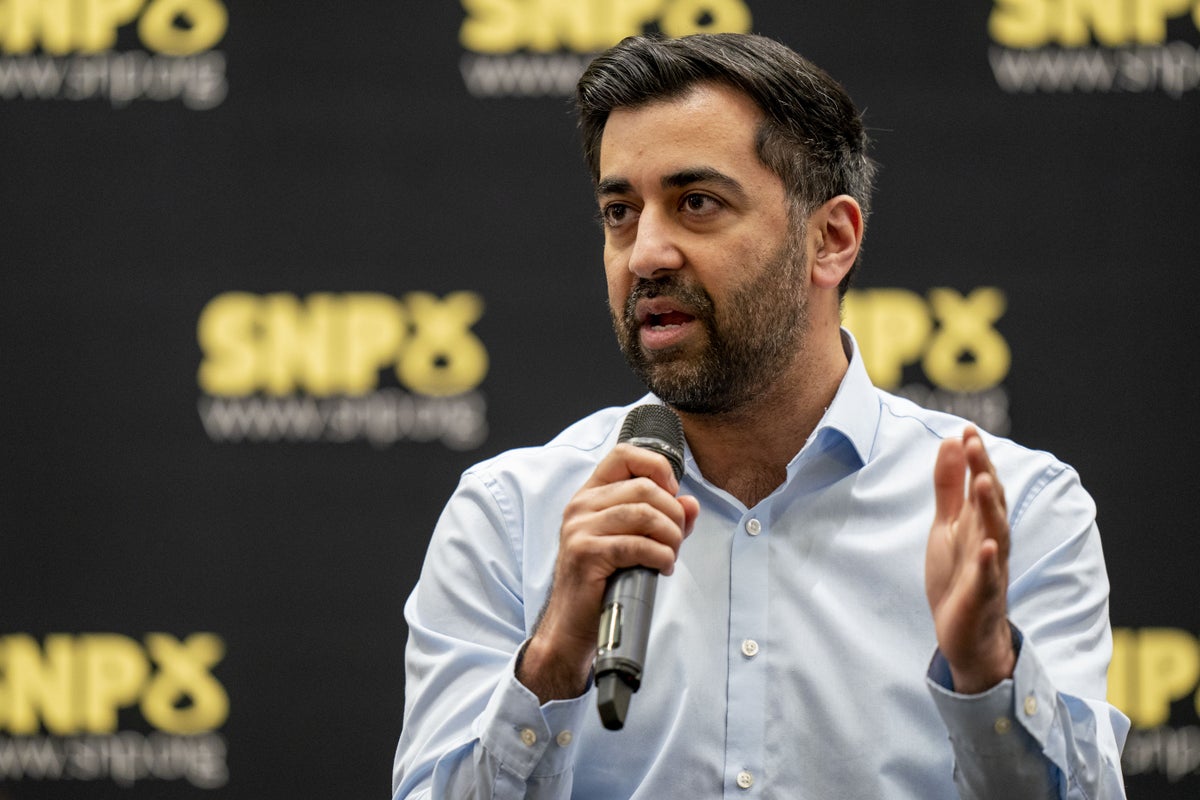 Scottish First Minister-to-be Humza Yousaf has accused the BBC of yielding to pressure from a "right-wing government" after former England striker Gary Lineker was taken off the air for comments on Twitter.
Lineker has been told to withdraw from hosting Saturday's Match Of The Day program after comparing the language used to introduce a new government asylum-seekers policy to that of 1930s Germany.
Other presenters and pundits then boycotted the show, as well as other sports programming on the BBC – leading to the company saying it would only air "limited sports programming" at the weekend.
But Mr Yousaf gave Lineker his support when he said the BBC "needs to look at itself long and hard".
At a Hustings event in Glasgow, held as part of the competition to be the next SNP leader and Scottish First Minister, Mr Yousaf said the company had "mixed things up".
The current Scottish Health Secretary said: "Gary Lineker not only hit the net with his refugee comments, he also scored a hat-trick. He was absolutely right.
"It seems that you can have free speech for the BBC by targeting the Conservatives, but you cannot have free speech by putting them down and speaking out about their despicable, immoral practices."
He continued: "I am a supporter of public service broadcasting and I would be in an independent Scotland too.
"But my goodness, giving in to pressure from a right-wing government – the BBC needs to take a long, hard look at itself."
His comments came as he and the other candidates running in the SNP leadership contest – Finance Secretary Kate Forbes and former community security minister Ash Regan – were asked about the broadcast and whether the Scottish Parliament could be given more powers over it.
With the powers currently reserved for Westminster, Ms Regan said: "I don't think they will give us the powers even if we ask them repeatedly and extremely nicely."
Ms Forbes said she believes broadcasting should be accountable to Holyrood, saying: "This isn't about accountability to the SNP…it's just about accountability to Scottish representatives."
https://www.independent.co.uk/news/uk/humza-yousaf-gary-lineker-bbc-snp-glasgow-b2298805.html BBC gives in to UK government by taking Lineker off the air, says Humza Yousaf