BBC journalist Nuala McGovern tracks down a couple behind cute bus stop proposal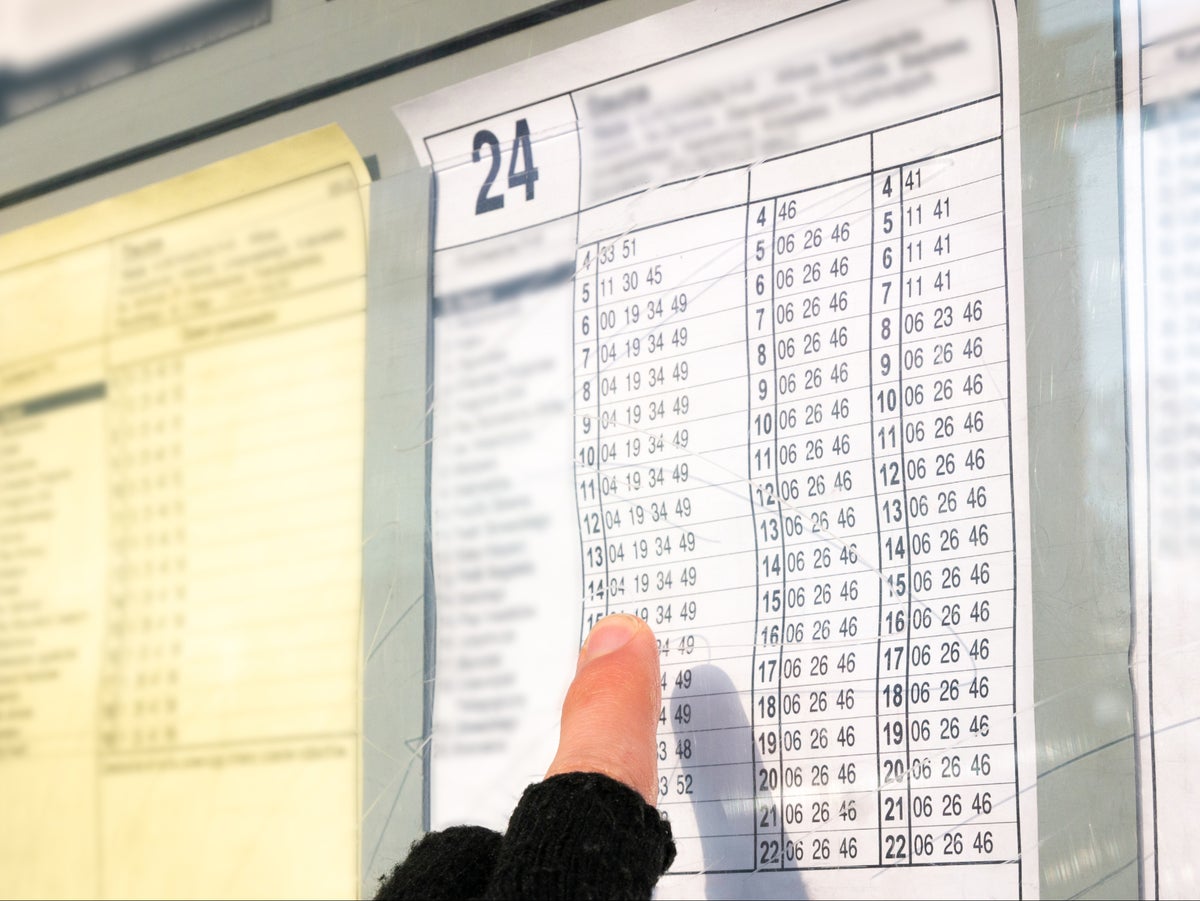 A couple's creative proposal for bus shelters has captured the hearts of social media users after being spotted and shared by BBC journalist Nuala McGovern.
McGovern posted a photo of the proposal on London's bus route 17 on Wednesday (March 15), showing a bespoke bus timetable entitled 'Buses towards the future'.
The bespoke timetable then went from bus stops such as Archway Station, Holloway and Caledonian Road before an unidentified stop called 'Charlotte' appeared on the route.
The timetable then says: "We met at this stop seven years ago. Now… will you marry me?"
Noticing the changed timetable, McGovern tweeted a picture of it with the caption: "I rode the bus today – this was put into the timetable at the bus stop… what happened Charlotte?????? I need to know."
Twitter responded to the post, noting that they were concerned Charlotte never checked the schedule and missed the proposal.
"Charlotte probably knows the schedule by heart by now and hasn't even bothered to look it up," one Twitter user suggested.
Another agreed: "Risky strategy! Who looks at the timetables???"
Then, hours later, Rory O'Keeffe replied, "She said yes!" with a picture of a smiling woman, believed to be Charlotte, standing next to the sign.
O'Keeffe added in a separate tweet, "My apologies to everyone who has had to use the 17 bus since May 2022…"
Social media users celebrated the news and congratulated the couple.
"Aww, that's cute. My sister met her now husband at a bus stop over 10 years ago," one person wrote.
Another added: "Smart way to propose… Happy birthday to you both."
https://www.independent.co.uk/life-style/nuala-mcgovern-bus-stop-proposal-b2301998.html BBC journalist Nuala McGovern tracks down a couple behind cute bus stop proposal