Betr extends the previous micro betting to traditional betting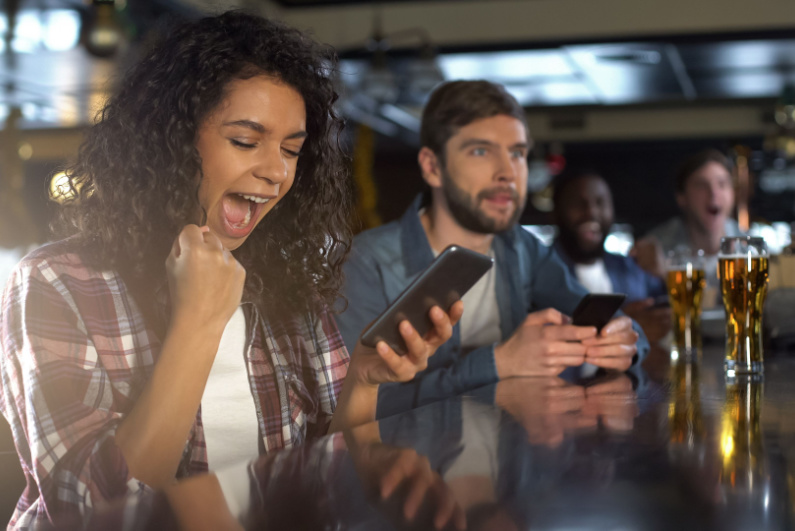 Betr has stepped into traditional sports betting, offering 0% margin on pre-match bets on every match at March Madness. [Image: Shutterstock.com]
Betr offers zero vig
Betr, the US startup co-founded by Jake Paul, has announced that it will be offering 0% margin on all pre-match opportunities for NCAA men's basketball tournament games.
Pregame and ingame moneyline, point spread and total markets for March Madness
Tuesday's offer signals Betr's expansion into traditional sports betting markets. Betr betting options now include pre-game and in-game money lines, point distribution and total markets for March Madness. Betr's other co-founder, CEO Joey Levy, shared his live launch via Twitter:
Betr, which originally focused solely on micro betting, aims to initially establish product parity with household names like DraftKings and FanDuel. Betr intends to achieve this by gradually integrating and launching core markets, parlays and props such as March Madness until the brand's betting market coverage matches that of its competitors.
Levy explained that the new markets will be provided by Simplebet, another micro betting company he helped build.
Betr makes waves
Since its Ohio launch in January, Betr has focused on providing in-game markets for baseball, basketball, and soccer.
However, Betr's decision to expand its betting markets comes as no surprise. The Miami, Fla.-based company had previously mentioned its strategy of "padding in" other offerings late last year. With the gradual integration of more traditional betting markets, Betr's goal is to establish itself as a serious player in the busiest industry of all, US sports betting.
smart way to get users to flock to its platform
In order to expand its traditional sports betting coverage by attracting more users, Betr must and will make noise in its new market. Offer 0% Vig on pre-match opportunities for March Madness is a smart way to get users flocking to its platform for one of the most popular sports betting events in the US.
Betr's meteoric rise
Betr still has a long way to go before it becomes one of the big boys in the US sports betting industry, but Paul and Levy are determined to aim high. According to the Ohio Casino Control Commission, Betr accepted about $1.1 million in online bets in its debut month in January, just a drop in the bucket of the state's total of $1.1 billion.
With a massive audience thanks to Paul's legions of followers, Betr's strategy of targeting casual sports fans through unique content shared across his social media channels works like a charm.
The Virginia Lottery Board approved Betr's mobile sports betting license earlier this month. While the Massachusetts Gambling Commission also agreed to Betr offering the same, the panel first gave Paul a grilling about his company and life in January, including an FBI visit to his home.
https://www.vegasslotsonline.com/news/2023/03/16/betr-expands-into-traditional-sports-betting-offers-0-margins-on-march-madness/ Betr extends the previous micro betting to traditional betting