Boston-based Rithmm launches AI-powered sports betting app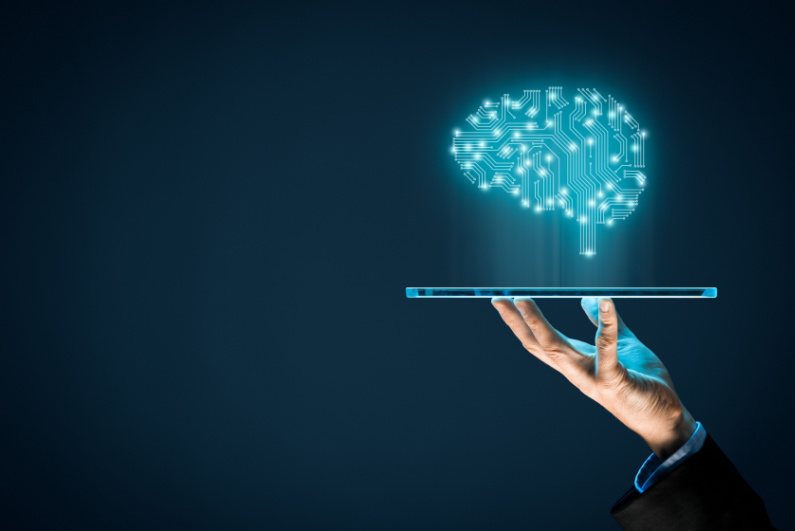 Sports bettors now have the ability to create smarter bets, according to Rithmm, the company that has launched an AI-powered prediction analysis app for iOS and Android. [Image: Shutterstock.com]
Boston-based sports betting startup Rithmm has announced the release of its innovative sports betting application for Android and iOS platforms.
Tuesday's launch of the AI-powered predictive analytics app means bettors will have the opportunity to verify the product's USP. As claimed in a Rithmm press release, this helps bettors create "smarter, more instinctive bets".
Is Rithmm something that will make bookies sing the blues? Equity researcher Alfonso Straffon shared an observation via Twitter:
Rithmm co-founder and CEO Megan Lanham said the app gives users the same benefits as professionals and that it "will be a game changer."
Funded by Permit Ventures and three founding investors of DraftKings – Accomplice, Boston Seed Capital and Counterview Capital – the app allows users to create a customized betting model by combining a bettor's intuition with an AI's analysis.
Rithmm's method
Boston Seed CEO Peter Blacklow said Rithmm is "changing the industry" by providing bettors with analytical tools that are "even more powerful and customizable."
Blacklow explained in the press release that equipping users of all experience levels with advanced betting tools is becoming increasingly important in the maturing US sports betting market. He added that Rithmm was the first company to teach bettors how to customize their bets was "the key to smarter betting decisions".
predicted score, probability of winning, and benefit (or expected value)"
According to the company, the app provides detailed analysis for each game, including the AI-recommended selection, "predicted outcome, probability of winning, and advantage (or expected value) in market odds."
Lanham said the app is the most powerful tool out there with the potential to disrupt the industry. With the upcoming NCAA basketball tournament March Madness – which the American Gaming Association expects bettors to wager $15.5 billion – Lanham expressed excitement at the timely release of the app.
Math meets sports
According to Rithmm, the app was used during the college basketball season. The Boston start-up announced that it will release the app for the NBA in the spring, followed by the WNBA. Betting on the NFL, English Premier League and college football are expected in the fall when the company launches its premium product.
former DI basketball coach and PhD math nerd" walked into a March Madness party
A mostly female team of MIT alumni founded Rithmm after a "former DI basketball coach and PhD math nerd" walked into a March Madness party. According to his website the idea for the app arrived at an MIT statistics coursewhere the team focused on using what they learned to make better bets.
https://www.vegasslotsonline.com/news/2023/03/15/boston-startup-rithmm-launches-ai-powered-sports-betting-app/ Boston-based Rithmm launches AI-powered sports betting app