Britain's gun laws "need thorough reform," says Plymouth coroner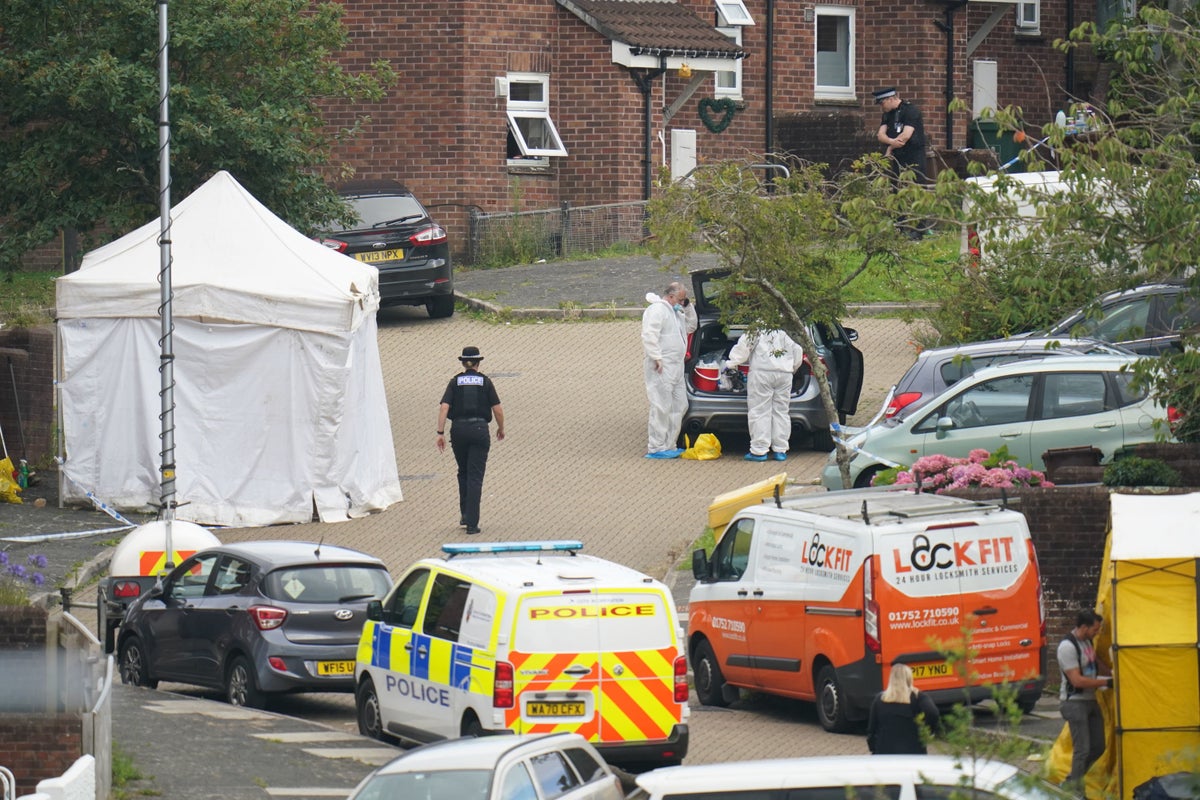 Britain's gun laws "need fundamental reforms" to protect the public, the government has been warned after the Plymouth shooting.
Investigations into the deaths of five victims murdered by Jake Davison in August 2021 found that despite previous violent attacks and his interest in Incel culture, police allowed him to keep a shotgun.
Ian Arrow, chief coroner for Plymouth, Torbay and South Devon, said the mistakes went beyond local police and there had been a "serious failure nationally" to learn from previous deadly shootings.
"In my opinion, action should be taken to prevent future deaths and I believe you have the authority to take such action," he said in comments aimed at the government. "The Gun Act of 1968 needs fundamental reform."
Nearly 540,000 people are eligible to own a firearm in England and Wales, with 522,627 shotgun certificates and 151,218 firearms certificates issued.
Legally owned guns have been used in a number of murders, including the recent shooting at Epsom College, where George Pattison is believed to have shot and killed his wife Emma and their seven-year-old daughter before killing himself.
Mr Arrow said current legislation includes a presumption that firearms and shotgun certificates are "granted" unless various requirements are not met, leading the Devon and Cornwall Police Licensing Unit to "contradict" applications.
"I am concerned that this approach conflicts with public safety and the fundamental principle that gun ownership is a privilege, not a right," Arrow wrote.
"The public would be better protected if legislation provided that a certificate may 'not be issued' unless the applicant has satisfied the appropriate police chief that they can safely hold a weapon of any type."
Last month, the families of Davison's victims called for a "complete overhaul" of gun licenses to prevent a repeat of the "catastrophic" deficiencies found during the investigation.
A joint statement, read by attorney Patrick Maguire, said: "We are not reassured by the current system and any perceived changes since this attack. It shouldn't reassure the public.
"We hope changes can come so that no other family has to endure the agony of what we have been through and are still going through."
Devon and Cornwall Police Chief Will Kerr had also called for the Firearms Act to be rewritten so that a license "will not be granted" unless the applicant has satisfied police that he can safely hold a gun.
The jury of inquiry, which presented its findings last month, condemned a series of errors by Devon and Cornwall Police that contributed to Davison's August 12, 2021 killing spree, which was the worst mass shooting in Britain in over a decade.
The 22-year-old murdered his mother before roaming the streets with a pump-action shotgun, killing a three-year-old girl, her father and two other bystanders.
After the five-week inquest into the deaths of his victims, jurors concluded the killings happened because Davison was legally allowed to own a shotgun after "serious errors" in the issuance of his license.
They found bugs related to not implementing the changes recommended after the 1996 Dunblane school massacre.
A report called for an accredited training program for "Firearms Investigation Officers" (FEOs) responsible for assessing licenses and conducting background checks, but it was not established.
Mr Arrow said numerous recommendations from previous inquiries and post-shooting reviews had not been implemented.
"If any lessons were learned from previous tragedies, they were forgotten and that learning was lost," he wrote.
"I want to ensure that the momentum to bring about change after the terrible tragedy at Keyham is not lost as it has been over the past 27 years in terms of teachings and recommendations."
The Independent Office for Police Conduct (IOPC) has launched a criminal inquiry into Devon and Cornwall Police over a "potential corporate failure" under Health and Safety Acts.
The regulator has issued numerous recommendations for amendments that would require increased scrutiny of applicants to flag previous police involvement that may not have resulted in a criminal conviction.
It said the Home Office should add autism spectrum disorder to the list of relevant disorders to consider, remove any legal distinction between shotgun and firearms certificates, and require open-source research for all applicants.
In Davison's case, these would have revealed his vocal online interest in incel culture and his social media discussions about his mental health issues and hatred of his mother.
Police did not declare the shooting a terrorist attack because they believed it was mainly driven by mental health issues and personal grievances, rather than an "ideological cause" that would fit the UK's legal definition of terrorism.
A Home Office spokesman said: "Since the tragedy, the government has already taken steps to tighten firearms licensing, including checks on social media and a requirement for police to verify information provided by GPs.
"We thank the coroner for his report. We will carefully review the results and respond to them in due course."
The National Police's head of firearms licensing, Chief Constable Debbie Tedds, said police are "taking lessons from this for the safety of the public".
"We will continue to work with colleagues at the Home Office and the College of Policing to conduct nationally recognized training and review firearms licensing legislation and guidance for law enforcement to protect against this happening again," she added .
Iain Raphael, Director of Public Safety at the College of Policing, said: "We would like to reassure the public that we take this report seriously and are committed to learning from previous mistakes.
"We are also actively working with the NPCC and the Home Office to see how we can develop a sustainable training and accreditation process."
https://www.independent.co.uk/news/uk/home-news/uk-gun-laws-reform-plymouth-shooting-b2298019.html Britain's gun laws "need thorough reform," says Plymouth coroner