Budget highlights: Jeremy Hunt announces £4bn expansion of free childcare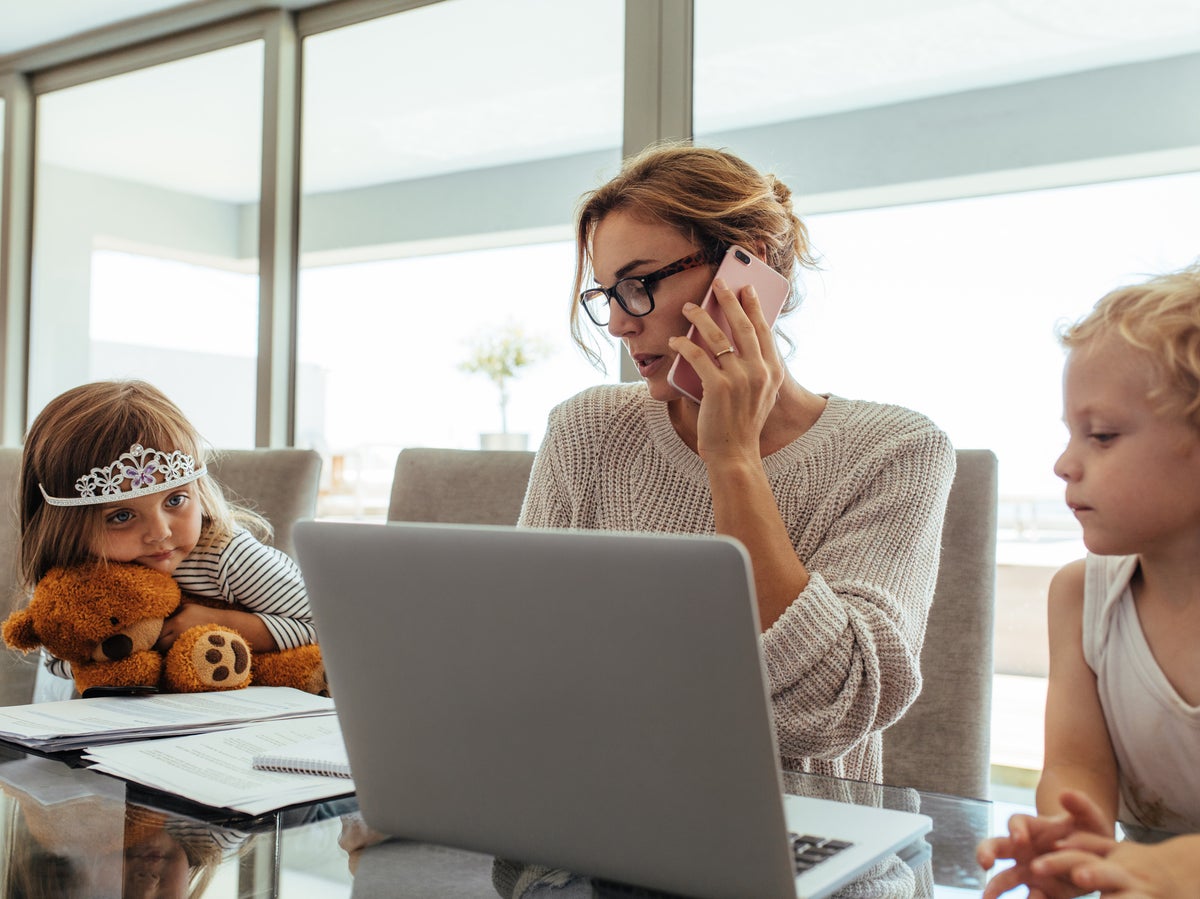 Jeremy Hunt has promised a significant increase in state-funded childcare as part of budgetary measures to boost economic growth.
He promised up to 30 hours of free childcare per week for eligible households in England with children aged nine months instead of three and four year olds under the current policy.
The phased plan to remove barriers to work, which will be fully rolled out by September 2025, will be worth up to £6,500 a year to working families.
He also promised an increase in all-round care at the beginning and end of the school day for parents with older children and changes to staff-to-child ratios in England to expand childcare offerings.
Mr Hunt told the Commons on Wednesday: "I'm announcing today that in eligible households where all adults work at least 16 hours, we will be introducing 30 hours of free childcare not just for three and four year olds but for every single child over nine months".
"The 30-hour offer now begins at the end of maternity or paternity leave," Mr Hunt continued.
He said the package would be worth an average of £6,500 each year for a family with a two-year-old child who needs 35 hours of childcare each week, which would cut their childcare costs by almost 60 per cent.
Mr Hunt said the reforms are so extensive that they need to be phased in to ensure there is enough supply in the market.
"Working parents of two-year-olds will have access to 15 hours of free childcare from April 2024, helping around half a million parents," he said.
"From September 2024, those 15 hours will be extended to all children aged 9 months and over, meaning almost a million parents are eligible in total.
"And from September 2025, every single working parent of under-5s will have access to 30 hours of free childcare per week."
Mr Hunt said Rishi Sunak's government will increase funding for nurseries offering free hourly childcare by £204million from September and to £288million next year.
The chancellor said he also wants to help 700,000 parents on Universal Credit who have limited job-hunting requirements.
"Many remain unemployed because they cannot afford the upfront payment required to access subsidized childcare," he explained. "So for any parent who wants to change jobs or increase hours, we pay their childcare costs up front.
"And we will increase the maximum amount they can claim to £951 for one child and £1,630 for two children, an increase of almost 50%."
The Treasury previously announced plans to increase the £646-a-month ceiling on Universal Credit parent support by several hundred pounds and pay the support upfront rather than parents having to claim it back.
But Neil Leitch, chief executive of the Early Years Alliance, told Radio 4 that the expansion plan "could spell disaster" by forcing more nurseries who couldn't afford to take more hours out of service.
Labor MP Stella Creasy said the expansion of free childcare was "economically illiterate" and warned providers were not able to deliver the hours promised.
The Chancellor has come under pressure in recent weeks to take action on childcare – which is among the most expensive in the world – to keep up with Labor's offer of a radical transformation after the next general election. Labor has promised full reform of the system, calling it 'broken'.
The CBI has estimated that extending the provision of 30 hours to parents of 1 and 2-year-olds – and increasing funding to reflect the true cost of provision – would cost £8.9bn.
Currently, all families aged three and four are entitled to 15 hours of free childcare per week for 38 weeks. Households are entitled to 30 hours of free childcare per week if parents earn the equivalent of 16 hours per week at the national minimum or living wage.
Alison McGovern, Labor shadow employment secretary, previously said any announcement must be part of a "proper reform strategy".
She said BBC news night on Tuesday evening: "If we talk about childcare tomorrow on Budget Day, I think that's a good thing… We need proper reform. This has to be part of a proper reform strategy because we know the system isn't working right now."
https://www.independent.co.uk/news/uk/politics/budget-2023-childcare-jeremy-hunt-b2300920.html Budget highlights: Jeremy Hunt announces £4bn expansion of free childcare