Buttigieg's husband sends Pence a photo of his hospital baby in angry response to the maternity leave joke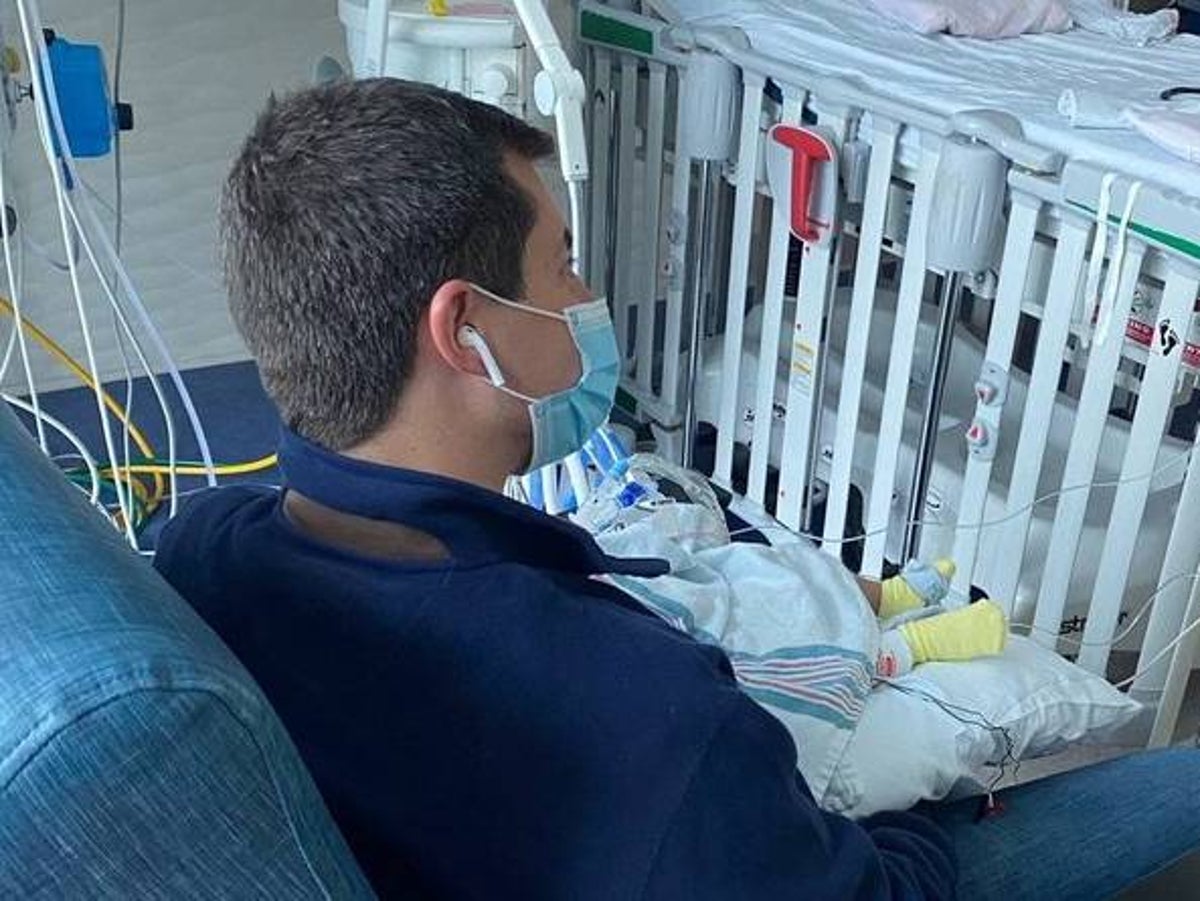 Pete Buttigieg's husband sent Mike Pence a photo of his hospital baby in angry response to a former vice president's "maternity leave" joke.
The White House has urged Mr Pence to apologize for a "homophobic" joke about the Transport Secretary's decision to take paternity leave when his twins were born.
Mr Pence Pence said Mr Buttigieg, the first openly gay Cabinet Secretary, took "maternity leave" amid airline troubles in 2021.
"Pete is the only person in the history of mankind who has had a child, and everyone else gets postpartum depression," Pence said Saturday at the Gridiron Club's annual dinner in Washington.
Mr Buttigieg and his husband Chasten adopted twins who were born prematurely and were treated in a hospital for weeks in 2021 with health problems. Chasten Buttigieg tweeted a photo of his husband holding one of the babies in a hospital room and called out the Republican on Mondays.
"An honest question for you (Mike Pence) after your attempted joke this weekend," he tweeted.
"If your grandchild was born prematurely and was on a ventilator at two months old – his tiny fingers wrapped around yours while the monitors beeped in the background – where would you be?"
And then he published an August 2022 article written by his husband about becoming a parent.
"Leaving this for you in case you want to know more about the kids you're so dying to use as a punch line," Chasten tweeted.
https://www.independent.co.uk/news/world/americas/us-politics/buttigieg-pence-photo-hospital-joke-b2300058.html Buttigieg's husband sends Pence a photo of his hospital baby in angry response to the maternity leave joke