Calafato named new Chief Commercial Officer at Gaming Corps
By Simon Wright March 7, 2023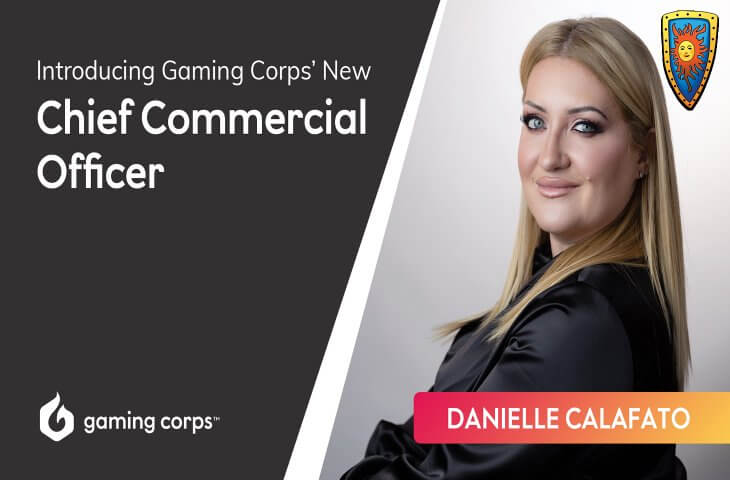 Gaming Corps is pleased to confirm that Danielle Calafato will step up to the position of Chief Commercial Officer as part of the essential developer's strategy to capitalize on recent successes and accelerate its growth plans.
Danielle joined the company in 2021 as Head of Commercial and has a wealth of experience in the gaming industry. The new role will give her the opportunity to plan the future expansion of Gaming Corps and remain a cornerstone of a fledgling company in an active growth phase.
Gaming Corps will lay the groundwork for growth by building a commercial hub in Malta. The hub will provide a formal workplace for employees in Malta and will provide Gaming Corps with the tools to solidify its position as a world-class gaming provider.
Development plans are being implemented, with Gaming Corps looking to build on a remarkable track record. The company recently announced annual net revenue growth of 628% for Q4 2022, working with more than 400 operator brands, with another 400 signed and scheduled to go live.
Danielle said: "It has been an absolute pleasure to be part of the Gaming Corps team and I am honored to be appointed Chief Commercial Officer. The company has made impressive achievements in a relatively short period of time and I am pleased to have the opportunity to build on that success. We have big plans in the pipeline and I am confident that with the talent and expertise of our team we will reach even greater heights."
As part of the company's roadmap to future success, Mats Lundin will remain heavily involved in the commercial side of the company as he moves into the position of Sales Manager.
"I couldn't be prouder and happier for what my team and I have been able to achieve in the three years that I have worked for Gaming Corps so far."
"As we continue to expand, we will seek to strengthen the company with a firm footing in the markets that allow us to best achieve our ambitious goals. We have seen many changes and, as a young company, have been very successful in adapting."
"My responsibilities will now be more focused on 'new business' where I feel I can add the most value at this stage. Like all members of the Gaming Corps family, both Danielle and I will continue to work very closely together, supporting the company in our new roles with renewed enthusiasm and 100% focus."
https://www.casinomeister.com/gambling-news/calafato-named-as-new-chief-commercial-officer-at-gaming-corps/ Calafato named new Chief Commercial Officer at Gaming Corps