Camilla could be crowned Queen Camilla at the coronation, not Queen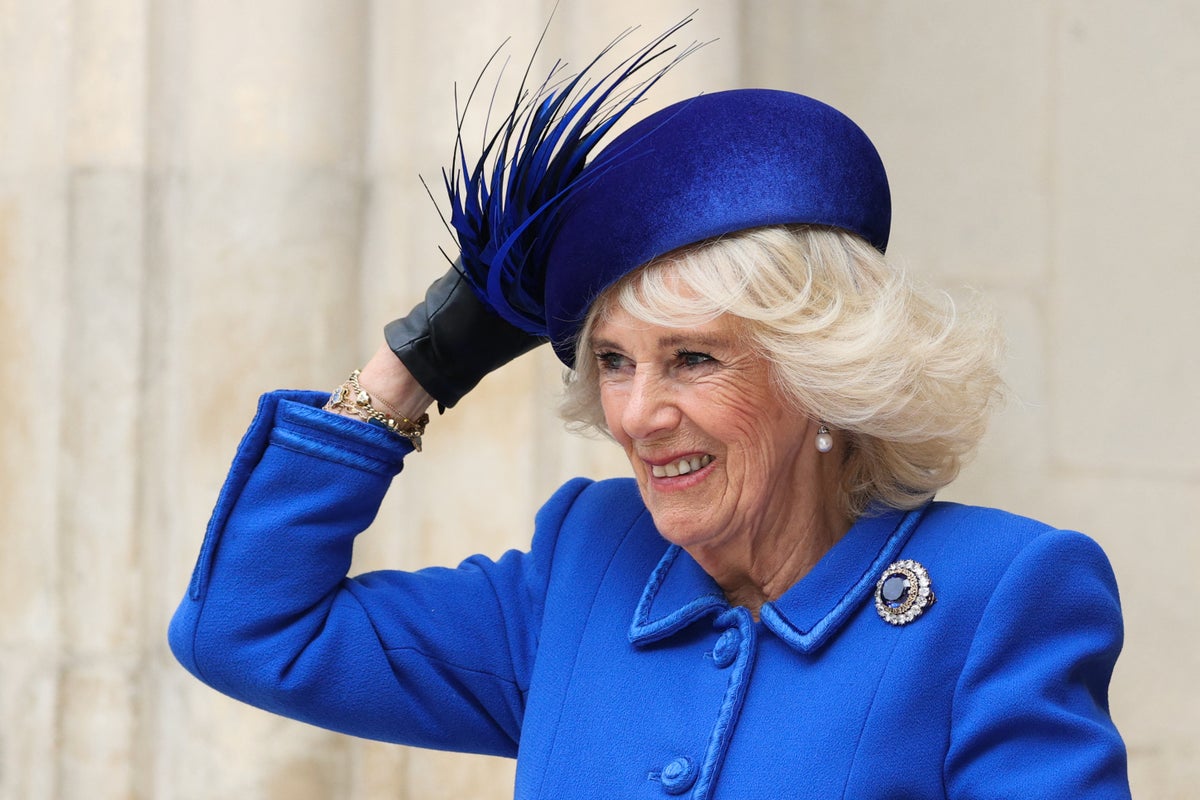 It has been reported that Queen Consort Camilla will become known simply as Queen after her and King Charles III's coronation.
Now her title as Queen Camilla appears to have been confirmed in the Coronation edition of the Bible to be published, addressing her as "Queen," a report said.
The name Queen Consort is given to a King's spouse rather than the Queen Regnant, who is the female monarch.
Accordingly The mirror, the coronation edition of the Bible says: "In commemoration of the coronation of Their Majesties King Charles III. and Queen Camilla. In the Abbey Church of St. Peter. Westminster. The sixth of May 2023."
Before her death, the late Queen Elizabeth II expressed her "sincere wish" that "when that time comes, Camilla will be known as the Queen Consort while she carries on her own faithful service."
But earlier this year, "insiders" at Buckingham Palace suggested the king could do away with the "cumbersome" title of "Queen Consort" in favor of the "simpler" title of "Queen".
A source was cited by the Daily Mail stating, "There is a perception in the Palace that Queen Consort is awkward and it may be easier for Camilla to be known as Queen when the time comes."
They added: "Prince Philip was officially Prince Consort, but he was not known as Prince Consort. The Queen would still be Queen Consort, of course, so of course the Palace wouldn't stop anyone calling Her Majesty that if they wanted to."
Following Charles' accession to the throne last September, there were many changes in royal titles, including Prince William and Kate Middleton, who became Prince and Princess of Wales, and more recently Prince Edward, who took over the title of Duke of Edinburgh from the late Prince Philip took over .
Edward's new duchy means his wife Sophie is the new Duchess of Edinburgh, while his old title of Earl of Wessex has passed to his son James, who was previously Viscount Severn.
Additionally, the Duke and Duchess of Sussex's children Lilibet and Archie are now officially referred to as Princess and Prince as their grandparents are now monarchs.
When Charles and Camilla became engaged in February 2005, Buckingham Palace said in a statement that Camilla would use the title HRH The Princess Consort if Charles became king.
That all changed, however, when the late Queen revealed during her platinum anniversary celebrations last year that she wanted Camilla to be known as the Queen Consort.
However, Buckingham Palace officials are reportedly looking for historical examples of the word 'consort' being dropped from the title in the past, including titles used for the king's grandfather's wife.
King George VI's wife, Elizabeth Bowes-Lyon, was Queen Consort but became known as Queen Elizabeth when her husband was crowned and later became Queen Elizabeth The Queen Mother after his death.
The Independent has reached out to Buckingham Palace for comment.
https://www.independent.co.uk/life-style/royal-family/camilla-queen-consort-coronation-charles-b2302333.html Camilla could be crowned Queen Camilla at the coronation, not Queen