Cat reunited with her family almost a month after the devastating earthquakes in Turkey and Syria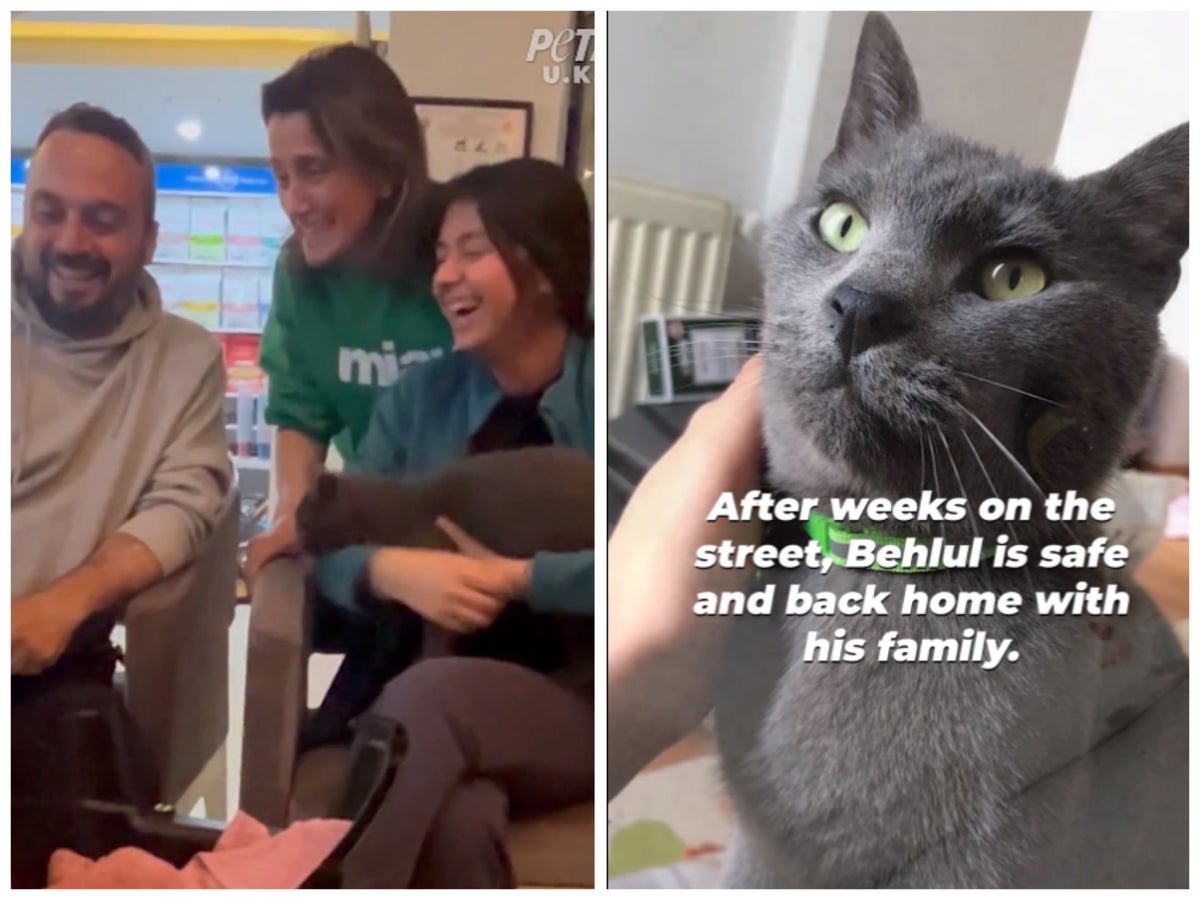 A family has been reunited with their beloved cat nearly a month after powerful earthquakes wreaked havoc in Turkey and Syria.
Thousands of people were killed after a 7.8 magnitude earthquake and resulting aftershocks devastated the region, hitting northern Syria and southern Turkey.
Weeks later, a team of Peta rescuers found a lost cat in Hatay — about 100 miles from Gaziantep, the earthquake's epicenter.
The team then transported the frightened and hungry gray cat to a veterinary clinic in Adana.
"Thanks to his microchip, we found out his name is Behlul," Peta said in a video of tracing the cat's family on Twitter.
It was the microchip that led the team to Behlul's family and guardian Elif, who was staying with their grandparents in Antalya when the earthquakes struck, according to a report metro.
While Elif's father Kadir Karahan and his uncle managed to rescue the 16-year-old, who was found buried under rubble more than 24 hours after her home collapsed, her grandparents were among the fatalities.
Behlul was nowhere to be found and a reunion seemed unlikely, Peta claimed.
However, three weeks after the tragedy, Peta Vice President Mimi Bekhechi called the family via FaceTime, who were "over the moon to see Behlul alive and well."
Still on crutches and recovering from her injuries, Elif picked Behlul up at the vet's office where the cat he now safely has with his family is back.
Bechechi tells metro: "There are many dark and difficult moments in this work, and many stories do not have happy endings, but I will never forget the joy on their faces and Behlul's purr when he was reunited with his beloved Elif."
Karahan thanked the animal rights organization in a tweet, expressing her gratitude for bringing "our son" home.
https://www.independent.co.uk/life-style/peta-rescue-cat-turkey-earthquakes-b2299112.html Cat reunited with her family almost a month after the devastating earthquakes in Turkey and Syria