Christine McGuinness opens up about being sexually abused as a child in a BBC autism documentary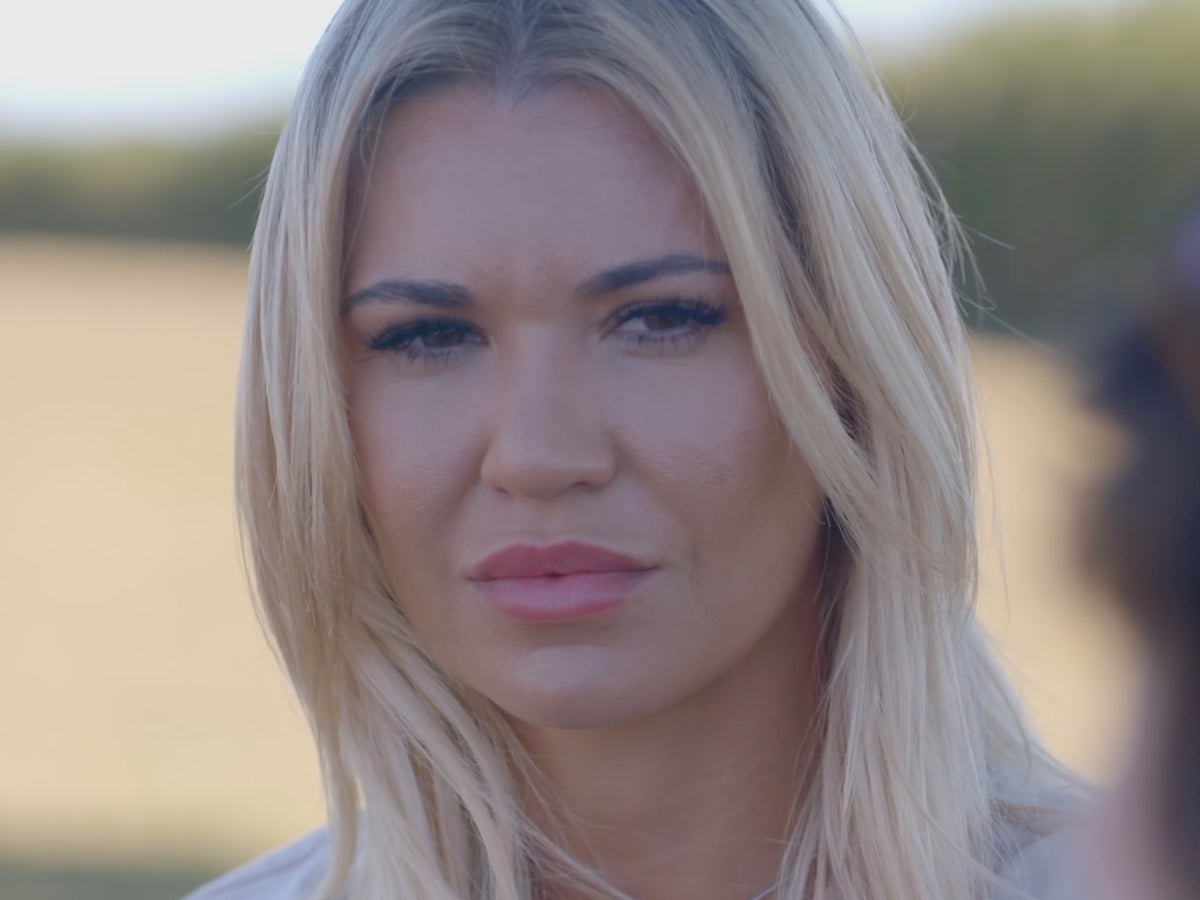 Model and TV personality Christine McGuinness has opened up about the sexual abuse she suffered as a child in her new documentary. Unmasking of My autism.
In the special, Christine speaks to specialists who have told her that many women with autism have experienced domestic or sexual violence in relationships.
The Real Housewives of Cheshire Star then shared her own experiences of being sexually abused between the ages of nine and 11 and raped when she was 14.
Christine, who was diagnosed with the condition in 2021, said: "I experienced that and I haven't spoken out and I wonder if I never said it because I'm autistic.
"Was it me? Would a neurotypical woman have said anything? Is it my fault? How did I find myself there? All those questions."
She explained: "I experienced that when I was a teenager and then when I met my husband [Take Me Out presenter Paddy McGuinness]that was a time when i felt very secure and i wonder why i stayed in this relationship for 15 years."
Christine, who announced her split from Paddy last summer, was asked if her autism diagnosis made her feel better about leaving the presenter.
"Yes," she said, "because I know I stayed in a place that I was probably unhappy in because it was safe and I don't like change and eventually I wanted to keep my family together."
The couple have three children together, all of whom have autism. They made a documentary about the experience of raising autistic children in 2021.
"My relationships before Patrick weren't very good," Christine said in the new documentary.
"I would say these were all pretty bad experiences. I do not know how to say it. Before Patrick, I was sexually abused. i was raped I used to pray and it's sad now when I think about it, I prayed every night that I wouldn't wake up in the morning. I just didn't want to live just because it was so awful. It was just awful."
Your experiences in an interview with BBC NewsMcGuinness said she didn't want to live after the attack and abuse "just because it was so horrible."
In her 2021 book a beautiful nightmare Christine wrote about being raped by a classmate when she was 13 at a house party.
She also claimed to have been sexually abused by an adult close to her family between the ages of nine and 13, who would make her watch violent and sexual videos.
A 2022 study suggests that nearly nine in 10 autistic women have been victims of "sexual violence," with two-thirds of the victims "being very young when they were first attacked."
Christine McGuinness: Debunking My Autism airs on BBC One on Wednesday 15 March at 9pm and is available now on BBC iPlayer.
If you are a child and need help because something has happened to you, you can call the NSPCC toll free on 0800 1111. If you are an adult and concerned about a child, you can also call the NSPCC on 0808 800 5000. The National Association for People Abused in Childhood (Napac) offers adult support on 0808 801 0331
If you are experiencing or struggling with feelings of need and isolation, the Samaritans offer support; You can speak to someone free of charge and confidentially on 116 123 (UK and ROI), email jo@samaritans.org or visit the Samaritans website for details of your nearest branch.
If you are a US resident and you or someone you know needs mental health help right now, call the National Suicide Prevention Helpline at 1-800-273-TALK (8255). The Helpline is a free, confidential crisis hotline available to everyone 24 hours a day, seven days a week.
If you are in another country, you can go to www.befrienders.org to find a hotline near you.
https://www.independent.co.uk/life-style/christine-mcguinness-rape-sexual-abuse-documentary-b2301401.html Christine McGuinness opens up about being sexually abused as a child in a BBC autism documentary