Collapse of Credit Suisse shares raises fears of a new banking crisis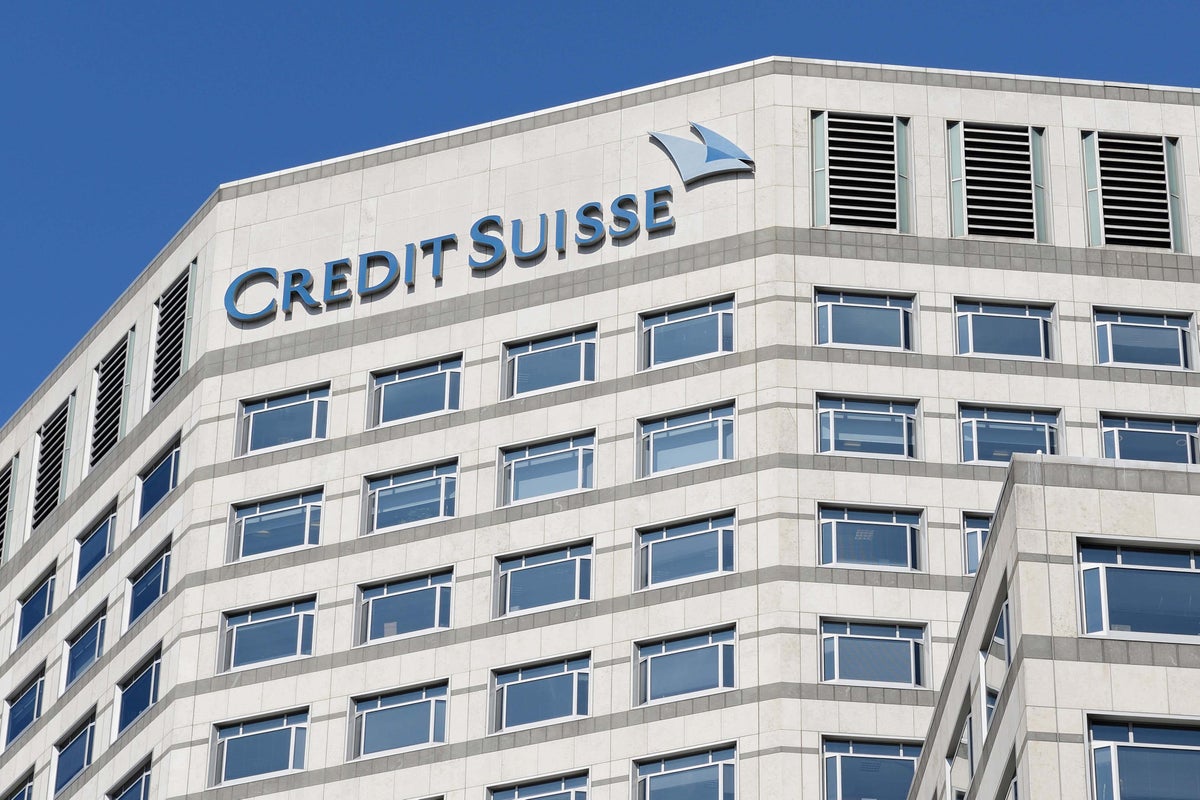 Fears that the global economy could be hit by a new banking crisis wiped billions of pounds from the value of top companies on Wednesday, while uncertainty over the future of troubled Credit Suisse mounted.
Nervousness swept global markets as shares of the struggling Swiss lender plummeted to record lows, dragging London's FTSE 100 down 3.8 percent. It closed at 7,344 points, more than erasing the year-to-date gains the index has made. It was a bigger daily drop than last year's mini-budget and the day Russia launched the full-scale invasion of Ukraine.
The US Treasury Department said it is monitoring Credit Suisse's situation "and is in touch with global counterparts" after the firm's shares were suspended.
The bank posted a hefty 6.5 billion net loss last year. One of its top investors, the Saudi National Bank, said it was running out of money to invest.
"If the bank fails, it could have a significant impact on other European banks that have exposure to the ailing Swiss lender," said Fawad Razaqzada, market analyst for City Index and Forex. "Concerns of another 2008-style financial crisis have increased."
Other markets also reacted nervously – France's largest bourse also fell more than 3 percent and Germany's more than 2.5 percent, while US markets began trading firmly on the back foot.
Neil Wilson, Chief Market Analyst at Finalto, warned that Credit Suisse is "too big to fail". Swiss MP Thomas Matter told Reuters he would not be surprised if the Swiss National Bank made an announcement about Credit Suisse by Monday morning. "The SNB is responsible for both price stability and financial stability," he said. "It would provide liquidity against collateral to stop the bank run. People would then have confidence again that their money is safe."
The bank is trying to recover from a series of scandals that have eroded investor and customer confidence.
Andrew Kenningham, Economist at Capital Economics, said: "The troubles at Credit Suisse once again raise the question of whether this is the beginning of a global crisis or just another 'idiosyncratic' case.
"Credit Suisse has been widely viewed as the weakest link among Europe's big banks, but it's not the only bank that has struggled with weak profitability in recent years."
Moody's has downgraded its outlook for the entire US banking sector to negative from stable to reflect the "rapid deterioration in the operating environment".
As Credit Suisse shares fell 20 percent to a record low, FT Alphaville contributor Bryce Elder When calculated, the former giant was now worth less than most companies in the FTSE 100, somewhere between Admiral Autoversicherung and Kingfisher, owner of household chain B&Q.
https://www.independent.co.uk/news/business/news/credit-suisse-stocks-collapse-latest-bailout-b2301730.html Collapse of Credit Suisse shares raises fears of a new banking crisis