News
Courteney Cox Talks 'Emotional' Friends Reunion: 'You Name It, We'd Gone Through It'
Courteney Cox has ruled out ever teaming up with her friends' castmates for another reunion.
Last year, the six appeared together in a one-off special, in which they looked back at the hit '90s sitcom and shared memories of the making.
Speaking to Faith Hill for Variety, Courteney explained that other than a dinner date, the reunion marked the first time all six actors have been back together in over 20 years.
"I'm very close to everyone, but we don't all see each other," she explained. "We didn't have them all [been] in the same room [apart from] once all six together since the actual show. we are so busy
"But the girls see each other a lot, and we see each other separately."
On the emotional impact the show had on her, Courteney continued, "Being on the Warner Bros. stage was the most emotional thing, I burst into tears immediately. So many things had happened, so many years of being together. You name it, we'd been through it.
She ruled out a second special, adding, "We won't be doing another reunion. Can you imagine? When we're 80 and 'let's go back in'.
"I don't feel complete, but I just feel like the luckiest person [person]. I can't believe I got this role and was able to make these friends and be a part of something that's still going on."
Courteney's co-star Jennifer Aniston has repeatedly spoken about the surprise she felt at how emotional it made her to be back on the set of Friends while filming the reunion.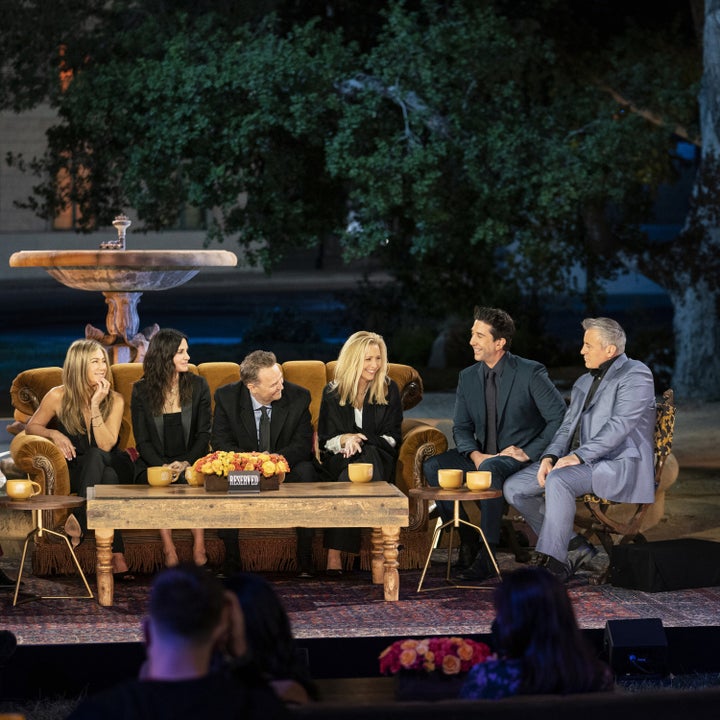 Months after the special aired, Jen said revealed that she actually walked off the set multiple times during the shoot.
She said: "It just surprised me because it was like, 'Hello, past, remember me? Do you remember how that sucked? You thought everything was ahead of you and life was going to be great, and then you went through what might have been the hardest time of your life?'.
"It was all very upsetting and of course you have cameras everywhere and I'm kind of emotionally amenable you might say so I had to step outside at certain points. I don't know how they cut it.
"That was the harrowing thing, that we all had an idea of ​​what the future was going to be like and we would sit down and focus on this or that and then everything just changed overnight and that was it.
"But again, everything is a blessing when you can look at the ups and downs of life in this way. And if none of that had happened, I wouldn't be sitting here the woman I am."
https://www.huffingtonpost.co.uk/entry/courteney-cox-admits-friends-reunion-emotional-not-doing-another_uk_62adacc2e4b04a61735cd12b Courteney Cox Talks 'Emotional' Friends Reunion: 'You Name It, We'd Gone Through It'