News
COVID caused thousands of Ontario students to fall off the grid
If we don't help these children, the consequences can be devastating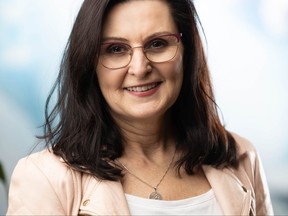 Article content
The beginning of September was the back-to-school season for most families. The youth were excited to reunite with their friends, received new backpacks and supplies, and hopefully were eager to learn and grow.
Article content
But when we think about these children, we must also think about the young people who do not return – in many cases never. Across Ontario – and around the world – there are many young people who have dropped out of education. You are not at school. They won't work. You are lost. And they need our help.
Article content
Although there are many reasons why young people are dropping out of school, the COVID pandemic and school closures have exacerbated this phenomenon to an unprecedented extent. Some children simply left during the Corona crisis, and when schools reopened they simply didn't come back.
"Education disruptions are the 'shadow pandemic' that could dwarf the health crisis in its impact," wrote Sarmishta Subramanian in a 2021 Maclean's article. "And amid widening learning gaps and backward policies, Canadian students are falling behind their global counterparts "Classmates back."
Article content
We don't know exactly how many children are missing from the system because governments have not committed to comparing school lists from one year to the next. We know the numbers are very large. And that's why we can't wait.
That's why we launched Project Youth Energy, a new initiative launched by leading think tank The Institute for 21st Century Questions with support from Ontario Skills Development.
We identify children whose education has been interrupted and connect them with mentors, coaches, educators and employers to get them back on track.
If we don't help these children, the consequences can be devastating. I know firsthand how tragic it can be for a family when a young person becomes overwhelmed by school or life. You lose hope for the future.
Article content
In 2022, during another school closure, my daughter Danielle ended her own life. She was in her second year at the University of Guelph. Like so many other young people at the time, whose first year was virtual and isolating, she found herself once again disconnected from school, friends, social life and everything else that gives young people meaning and a sense of having a future .
Now I'm committed to helping other young people find meaning and purpose. Although school closures and lockdowns are behind us, there are still too many children who do not have access to school or work.
Maybe they sit at home staring blankly at a screen, scrolling through social media, or playing video games all day. Maybe they're walking aimlessly around their neighborhood when they should be in class. Maybe they just feel like they don't fit in.
Article content
I am committed to finding and re-energizing these young people so that they can improve their academic and professional skills and get back on the path to a successful future and meaningful employment. We're on the ground throughout the Greater Toronto Area and elsewhere in Ontario, connecting with children in youth centers and public spaces, engaging with them through online methods, or receiving referrals from an adult in their life who knows they can make a difference in the need right direction.
Let's make sure no children are left behind next back-to-school season.
— Elizabeth Galvin is a mother of two and lives in the GTA. She has worked in business for most of her career and is now the executive director of Project Youth Energy. Find out more at projectyouthenergy.ca.