Crude oil market 'screaming' tightness as demand continues to top supply (NYSEARCA:USO)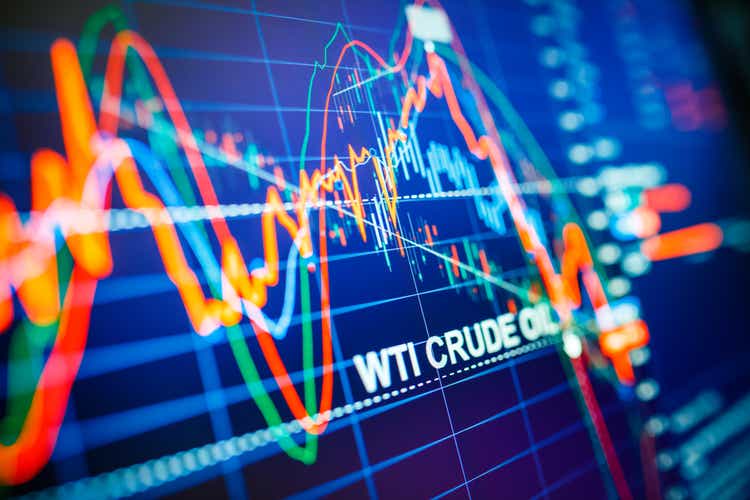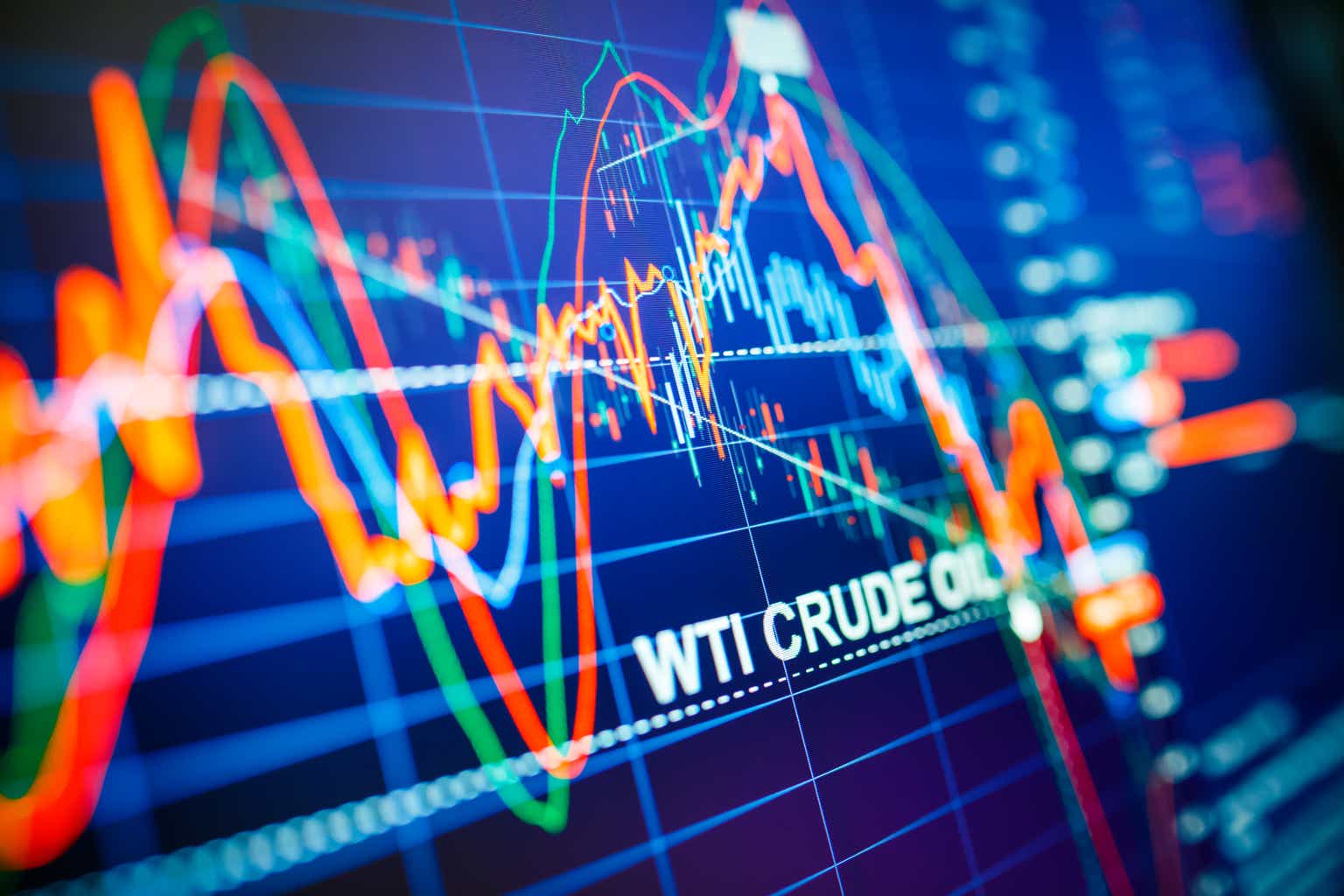 US Cude oil closed the week below $100/bbl for the first time since April, pushed lower by recession fears, a stronger dollar and rising COVID-19 cases in China, but ongoing physical market tension suggests that this could be the case exaggerated.
WTI futures (CL1:COM) ended the week on an uptrend as President Biden's meeting with Saudi leaders failed to result in an immediate commitment to a production increase, but for the week the benchmark fell 6.9% to 95, $78/bbl and at one point wiped out all gains since Russia invaded Ukraine; Brent Crude (CO1:COM) fell 5.5% this week to $101.16/bbl.
Goldman Sachs said this week that the physical oil market (NYSEARCA:USO) "still screams it's very, very tight," with physical Brent crude trading at a record premium versus futures, showing tightness persists at current price levels.
Any additional supplies OPEC might provide would only be a "temporary" solution that could not solve the overarching problem of underinvestment in energy markets, the bank said.
OPEC's first oil market outlook for 2023 forecasts that global oil demand growth will outpace supply growth by 1mbl/d over the next year, with demand growing by 2.7mbl/d and supply growing by 1. 7 million barrels/day.
To balance supply and demand, OPEC would need to pump an average of 30.1 million bbl/day in 2023, 1.38 million more than OPEC's 13 member nations pumped in June.
OPEC has tried to revive production halted during the pandemic, but the group is pumping well below their shared target as capacity from Angola, Nigeria and others has eroded due to underinvestment and operational problems, and production in Libya has slumped due to political unrest .
Due to the supply shortage, fuel stocks in the industrialized nations fell to 312 million barrels in May, below the five-year average.
And Fatih Birol, the head of the International Energy Agency, said the world "may not yet have seen the worst" of the energy supply crisis, which "could have a serious impact on the global economy."
Energy (NYSEARCA:XLE) in last place in this week's S&P sector rankings, -3.3%.
Top 3 winners in energy and natural resources over the last 5 days: (CEIX) +13.8%(SJT) +10.9%(NAT) +10.8%.
The 10 Biggest Losers in Energy and Natural Resources Over the Last 5 Days: (BORR) -26%(BPT) -22.8%(PLUG) -21.8%(EGY) -20.8%(EXTN) -20.6%(PEGY) -19.4%(FCEL) -19.2%(RIG) -19.1%(HASI) -18.3%(FLNC) -17.3%.
Source: Barchart.com
https://seekingalpha.com/news/3857343-crude-oil-market-screaming-tightness-as-demand-continues-to-top-supply?utm_source=feed_news_all&utm_medium=referral Crude oil market 'screaming' tightness as demand continues to top supply (NYSEARCA:USO)