News
Do I Need To See A Doctor About My Earwax? Here's What To Know.
At this point, you probably know that you shouldn't really be cleaning your ears with a cotton swab. Your earwax is actually a good thing, and "a sign of a healthy ear," said Maura Cosetti, director of the Ear Institute at the New York Eye and Ear Infirmary of Mount Sinai.
But what if you notice a change in the color of your earwax? Or do you feel like your ear is blocked? Just because earwax is a necessary (and healthy) thing doesn't mean that certain earwax problems or changes can't mean something is wrong. Here, experts share when your earwax could indicate a problem.
Your earwax is probably perfectly fine
Between cotton swab cleaning and ear candling, earwax gets a bad rap. But, Jason A. Brant, a Assistant Professor of Otorhinolaryngology, Head and Neck Surgery at the University of Pennsylvania Hospital, stresses that your earwax is probably fine as is.
"For the vast majority of people, earwax isn't a problem at all and doesn't need to be removed," says Brant Saus.
All in all, earwax doesn't mean your ears are dirty. In fact, it is an integral part of how the ear canals function.
"[Ear]Wax has many great properties. It has a lubricant and we believe it has antimicrobial and even antifungal properties," she says. "The earwax in general helps with the overall health of the ears," says Cosetti.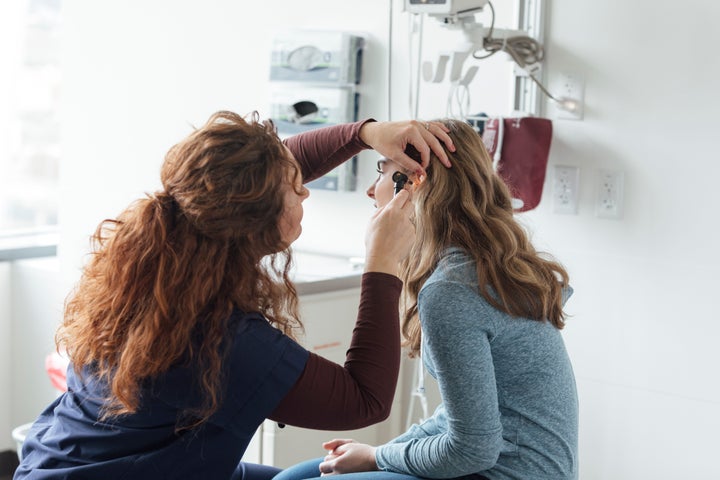 Subtle earwax changes are probably perfectly fine, too
Over time, your earwax can change, and that's okay. Healthy earwax looks different from person to person: there is no one-size-fits-all solution.
"Normal earwax can range in color from light brown to dark brown to almost black," Brant says, adding that earwax also varies in consistency. It can be flaky, firm, soft, or mushy.
"Small changes in the color or consistency of the wax are usually not indicative [a] serious problem," says Brant.
Earwax can become a problem when it gets lodged in your ear canal
According to Brant, at-home earwax removal tools like ear candles can push earwax deeper into your ear, which in itself could cause problems that require a doctor's visit.
If you do try ear cleaning at home anyway, do it safely and choose an expert-recommended method. This may involve wiping the outside of your ear with a soapy finger or using a solution like Debrox.
"Earwax [is] only a problem if it clogs or gets stuck in the ear canal," says Brant. "This can lead to discomfort, hearing loss and infection."
When earwax gets stuck in your ear canal, it has nowhere to go while your ear continues to produce new earwax, according to Cosetti. This causes the earwax to fill the canal until you develop unwanted, painful symptoms, she says.
Also, you should consult a doctor if you notice a very liquid discharge
It's concerning if your earwax looks like pus or turns into a yellow or green liquid, which could be signs of an ear infection, Brant notes.
Also (and you probably already know this), "there's blood in the ear canal or earwax that needs to be checked," he said.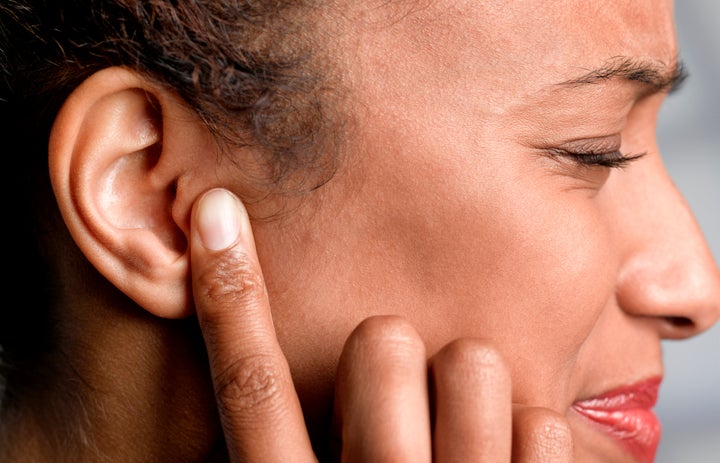 Ear pain is also a warning sign
If you're experiencing an earache or discomfort, it's time to make an appointment with your doctor, Brant pointed out. And this regardless of whether the earache is associated with a change in earwax or not.
If your ear feels blocked, that also warrants a visit to your GP
If your ear feels clogged with earwax, you should consult your doctor. And, a noticeit's probably not earwax that makes your ear feel like this, Cosetti points out.
"Regular earwax shouldn't feel like it [like] it blocks your ear," she explains.
A blocked feeling, according to Cosetti, could be the sign of a problem like sudden nerve-related hearing loss, which some people misdiagnose themselves as thinking it's just a buildup of earwax. "Many people with sudden hearing loss do not report it [lost] their hearing, they usually report that their ear is blocked," she said.
If you experience this feeling, contact your doctor as soon as possible.
https://www.huffingtonpost.co.uk/entry/do-i-need-to-see-a-doctor-about-my-earwax_uk_62d183d4e4b04aa0fe673949 Do I Need To See A Doctor About My Earwax? Here's What To Know.