Edith Bowman on the Coast to Coast Food Festival and why it's insanely expensive to buy local produce: 'Brexit has a lot to blame'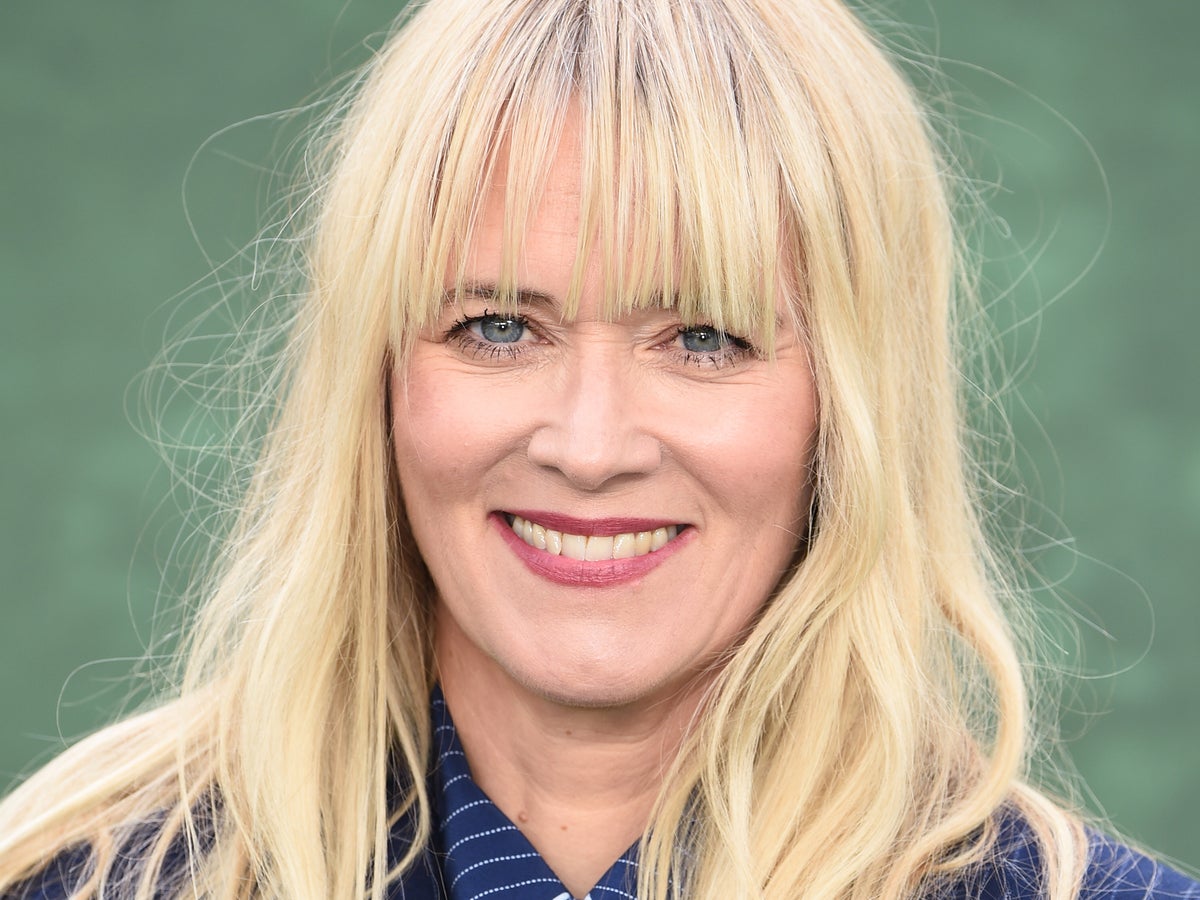 for a young Edith Bowman growing up in a small hotel by the sea in the tiny resort of Anstruther, fifty miles around the coast from Edinburgh, was idyllic but cramped. She wouldn't have had it any other way. Bowman's family ran The Craw's Nest, which also had a restaurant focused on serving fresh fish and produce from local fishermen and farmers. The radio DJ recalls growing up on a diet of "the freshest fish, the freshest food" — so much so that her uncle, who owned a fishing boat, "literally flew by our house and threw some live lobsters on it Front door".
For her new BBC Two series Food festival from coast to coast, Bowman, along with co-hosts Colin Murray and Sean Fletcher, traveled the UK to talk to farmers, producers and community champions about their food stories. The program also takes Bowman back to Anstruther, giving her a chance to reflect on her childhood there and what she learned about food there. The show is her first professional foray into the world of food.
"The whole essence of what this show is about was my environment growing up," she tells me as we meet for a cup of tea in a cafe near Oxford Circus. It's in the building that used to house the studios where many of the BBC's radio programs were filmed, and Bowman is nostalgic about it; animated as she points out where they used to record. She wears a large hat that falls over her eyes and an oversized sweater that seems to accentuate her small frame. She greets me with a tight hug and immediately begins chatting, her soft fife brogue filling the space between us.
Local products are firmly anchored in their memories; from the big red truck that visited the hotel once a week, filled with fruit and vegetables from local farms, to the menu, which highlighted all the seafood – haddock, sole, crab, shrimp – that recently caught offshore from them had been caught. It was also important for her parents to shop locally because it was cheaper to import ingredients from further afield.
Her formative years may have revolved around local gastronomy, but Bowman admits she didn't realize its importance until she moved away. She went to Queen Margaret University in Edinburgh to study Media and Communications and had to do her own shopping for the first time. "I think it wasn't until I started buying groceries for myself that I noticed where they came from on the packaging," she recalls. "I wasn't really aware of that before because it wasn't an important conversation at the time. I think a kind of narrative has also developed that says if you want good food, it has to come from somewhere else. But Italian food can be just as good here as it is in Italy — just look at what Stanley Tucci is making!" (The American actor has directed two series about the joys of Italian food and has made several trips to Italy and one to London.)
It's hard to surprise Bowman these days. At the age of 49, she has worked solidly and seen it all over the past two decades. Bowman began her career as a VJ (video jockey) for MTV and joined BBC Radio 1 in 2003 to become a co-host Kolin and Edith Show with Murray and later flew solo when she hosted her own weekday afternoon show. Larger than life and proudly Scottish, her voice filled homes and cars as thousands tuned in to hear her energetic playlists and insightful interviews.
But in 2009, after five years at Radio 1, Bowman was relegated to a quieter seat on a weekend breakfast show, a decision she previously said "overwhelmed" her. Last year, she said psychologies Magazine that she felt "incredibly let down" by the station and "knew I would be ousted from Radio 1". Bowman says that while she came to a conclusion about what happened, she spoke up about it anyway because "I wanted people to get a sense of the reality of a job in this industry." "Everything is through rose-colored glasses when it comes to how social media works. But there are moments when you're absolutely devastated and there's nothing you can do about it."
Recently, the BBC has been embroiled in controversy over its treatment of Ken Bruce, another major Scottish voice on airwaves. Bruce hosted his weekday morning show on Radio 2 for a total of 35 years until January 2023 when he announced he was leaving to host a new show on Greatest Hits Radio. He told his Twitter followers he was asked to "leave earlier" and his final show aired on Friday March 3. "It's a loss for Radio 2 because Bruce's listeners are incredibly loyal and he has a great passion for music," says Bowman. "He'll take a lot of listeners with him, but that's healthy for Radio 2 – the competition is good. It will make them think about how and what they do and there will be regeneration. Out with the old, in with the new."
Bowman's "keep calm and move on" approach to her work can be credited to her mother, who has a favorite phrase: "What is meant for you will not pass you by." Bowman says it's good to live with. It has seen her through turbulent times in her career and has resulted in some amazing moments. She has spoken to some of the biggest names in music and film, from Christopher Nolan and Greta Gerwig to Lewis Capaldi and Bruce Springsteen. Her husband, Tom Smith, is also famous – he's the frontman for post-punk indie rockers Editors. As a child, she met the world's most famous person: the late Queen Elizabeth II, who was visiting her parents' hotel for lunch (Anstruther is a two-hour drive from Balmoral). While Bowman isn't a royalist herself, her families have been huge fans. she said The times that her grandfather had a custom velvet toilet seat made just in case Her Majesty wanted to use the facilities.
Given the influence of her family, it's perhaps no surprise that Bowman hosts the official podcast for the hugely popular Netflix series The crown. She insists she's only interested in the production aspect The crownand says: "The royal family has nothing to do with it The crown!" But like everyone and their dog, she has an opinion about the Duke and Duchess of Sussex. "I think the whole circus around the royal family, especially Meghan, is like that [Markle] And [Prince] Harry, I think our media has a lot to blame for the way they've reported on her," she says. "It's so unfair. When you juxtapose how they wrote about Kate [Middleton, now the Princess of Wales] and how they wrote about Meghan – it's disgusting. That's the problem for me."
After decades of meeting, interviewing, and hanging out with celebrities, Bowman is excited for the opportunity to talk to some regular people. Especially speaking to people who are coming up with all sorts of ways to feed their communities Food festival from coast to coast was inspirational to her.
"What I found really encouraging was that people felt the need to take responsibility for things," she explains, pointing to Scotland The Bread as an example. The collaborative project aims to revive wheat varieties that were once common in Scotland but are now rare. They grow the traditional grain, grind it and sell the flour to the local community and beyond. "So many people are now looking back at traditional things and trying to bring them back because for some reason they're gone," says Bowman.
The state of British food production is in dire straits. In late February, many supermarket shelves were missing fresh fruit and vegetables as bad weather affected harvests in Europe and North Africa, where much of the produce is imported. Britain's over-reliance on lettuce imports from Spain, Morocco, Tunisia and Egypt was exposed when supermarkets began enforcing rationing, with some limiting purchases to two or three packs per person. Debates have been sparked on social media about whether people should start buying more local produce and how accessible it really is.
"It's really crazy, isn't it, encouraging people to shop locally – but it's more expensive," Bowman muses. "If you're a single, working mother and have three kids to support, you need to find the most financially viable option for you right now, and that's not going to be shopping as locally as possible because prices tend to be higher, which defeats the purpose power." She points to Brexit as part of the problem – leaving the European Union has led to numerous complications, particularly around customs duties. In Britain, farmers have seen an exodus of Eastern European workers, who make up a large part of their workforce, and the need to pay higher wages to keep up with harvests has in turn pushed up local food prices. The departure also brought additional visa costs for musicians wanting to tour Europe, as well as customs declarations for equipment.
Bowman shrugs as she thinks about Brexit. "I could make a whole political tirade about the consequences of Brexit and [how] that relates to food, music, performances, all sorts of things," she says, frowning. "It's at the heart and core of so much that we're going through right now, on so many levels. There is a lot to blame for Brexit." In terms of food production, she has learned that a lot of the food in the UK is much further away, which is "the opposite of what we are talking about". "Oysters travel the world!" she exclaims. "But it's no longer financially viable for these producers… there are certain types of food that we make, grow and produce in Britain that are revered around the world, but those things are having a harder time breaking away from Britain because of it." Brexit."
She seems despondent at having no answers or solutions to offer, but brightens as she ponders what she wants viewers to take away from the show. "I want people to really try to think about their community and find out what stories are out there," she says, emphasizing how she thinks certain issues are reflected across the country. "It was a different conversation in every place we went," she explains, but there was a common thread throughout, one that celebrates community: "How food can connect people."
The Coast to Coast Festival can be viewed on BBC2 or on BBC iPlayer every Monday at 18:30
https://www.independent.co.uk/life-style/food-and-drink/edith-bowman-interview-bbc-food-brexit-b2302377.html Edith Bowman on the Coast to Coast Food Festival and why it's insanely expensive to buy local produce: 'Brexit has a lot to blame'