Edward Enninful speaks out against the lack of model diversity during Fashion Month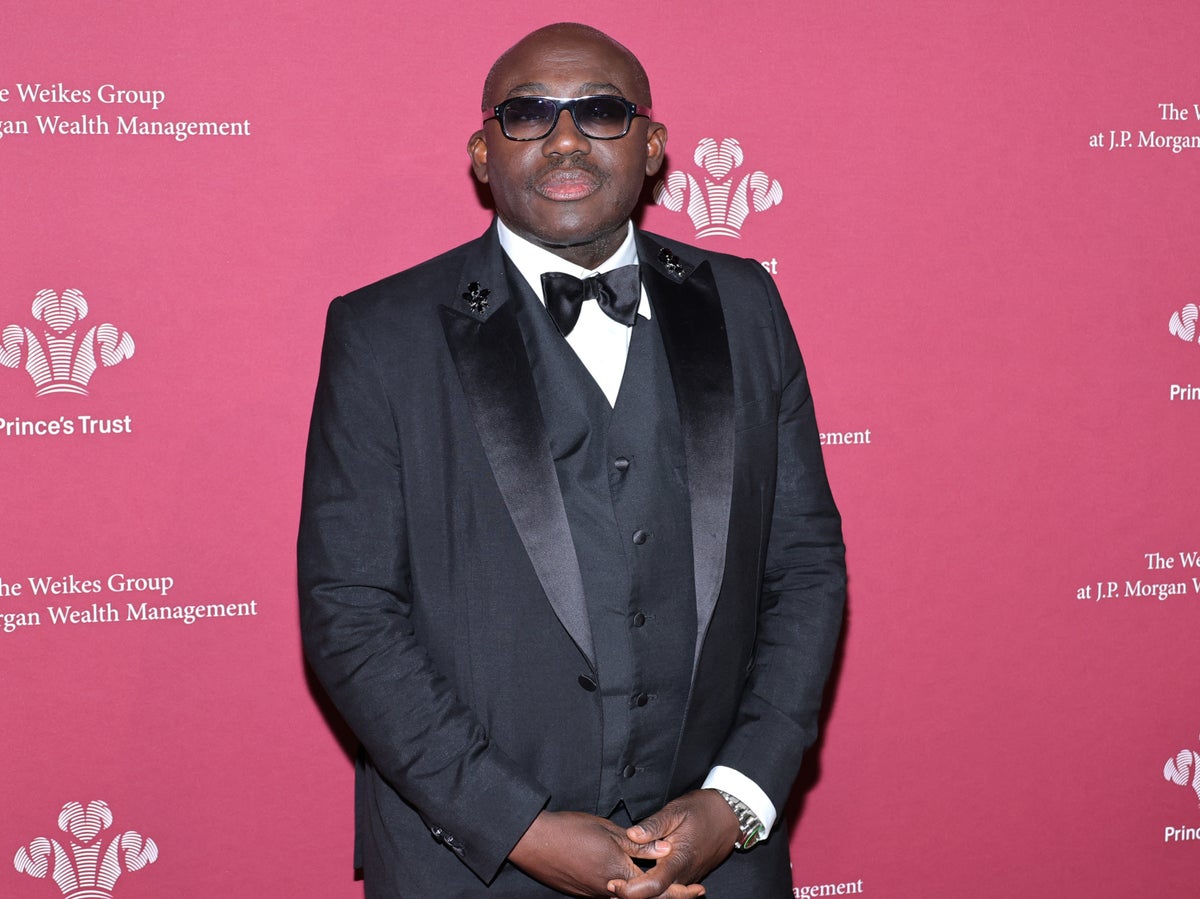 British VogueEditor-in-Chief Edward Enninful said that due to the lack of different sized models on the runway, watching last month's runway shows was like stepping into a time machine.
Enninful, who is also Conde Nast's European Editor-in-Chief, shared the April 2023 cover of British Vogue on his Instagram profile, calling cover models Paloma Elsesser, Precious Lee and Jilla Kortleve the fashion industry's "brightest stars".
He spoke of his pride in having the three models, all of whom are considered "plus-size", but took the opportunity to reflect on how fashion month has unfolded this year.
"Like many editors, I recently returned from Fashion Month, but honestly I thought I'd walked into a time machine," Enninful wrote.
"Show after show, dominated by one body type, so many limited versions of femininity it felt like we were slipping back."
He also referred to the past awards season, which saw numerous stars walk the red carpet. Many stars have exhibited drastic weight loss, which is often unofficially attributed to Ozempic, a diabetes drug that has become popular among Hollywood elite as a weight-loss solution.
"From the runways in Milan and New York to the red carpets of last season's awards, we've all seen it happen: a prescribed notion of beauty reigned supreme, and it felt like the reality of so many Ignored women all over the world. ' Enninful continued.
"But how can you ignore perfection like these three [Elsesse, Lee and Kortleve]? This cover is not intended as a "statement". It's just Vogue: the most charismatic models of the moment embody the mood of today in important ways.
"Like the supermodels before them, Jill, Precious and Paloma are what fashion means today. From their spirit to their beauty, they are the ones setting the true tone of the times."
Enninful's observations come after brands were criticized for appearing to scale back body inclusivity on the runway, with skinny models dominating the runways.
In its Autumn/Winter 2023 Inclusivity Report released earlier this weekVogue Business analyzed all shows and presentations to determine the representation on display, noting that "there's still a long way to go."
The report found that of more than 9,100 looks from 219 shows in New York, London, Milan and Paris, only 0.6 percent were plus-size (larger than US14/UK16) and 3.8 percent were mid-size (US6-12 ) were /UK8-14).
This meant that the vast majority (95.6 percent) of the looks showcased this fashion month were in sizes US0-4/UK4-6.
Only 17 brands have featured at least one plus-size look in their AW23 collections. The brands with the highest percentage of plus-size models were Sinead O'Dwyer, Ester Manas, Karoline Vitto, Di Petsa and Bach Mai, while brands with zero percent plus-size looks included Christian Dior, Ottolinger, CFCL and Vivienne Westwood , Chloe and Coperni.
https://www.independent.co.uk/life-style/fashion/edward-enninful-body-diversity-fashion-month-b2302819.html Edward Enninful speaks out against the lack of model diversity during Fashion Month