Eleanor Williams: Woman who told 'heaps of lies' about being abused by grooming gang jailed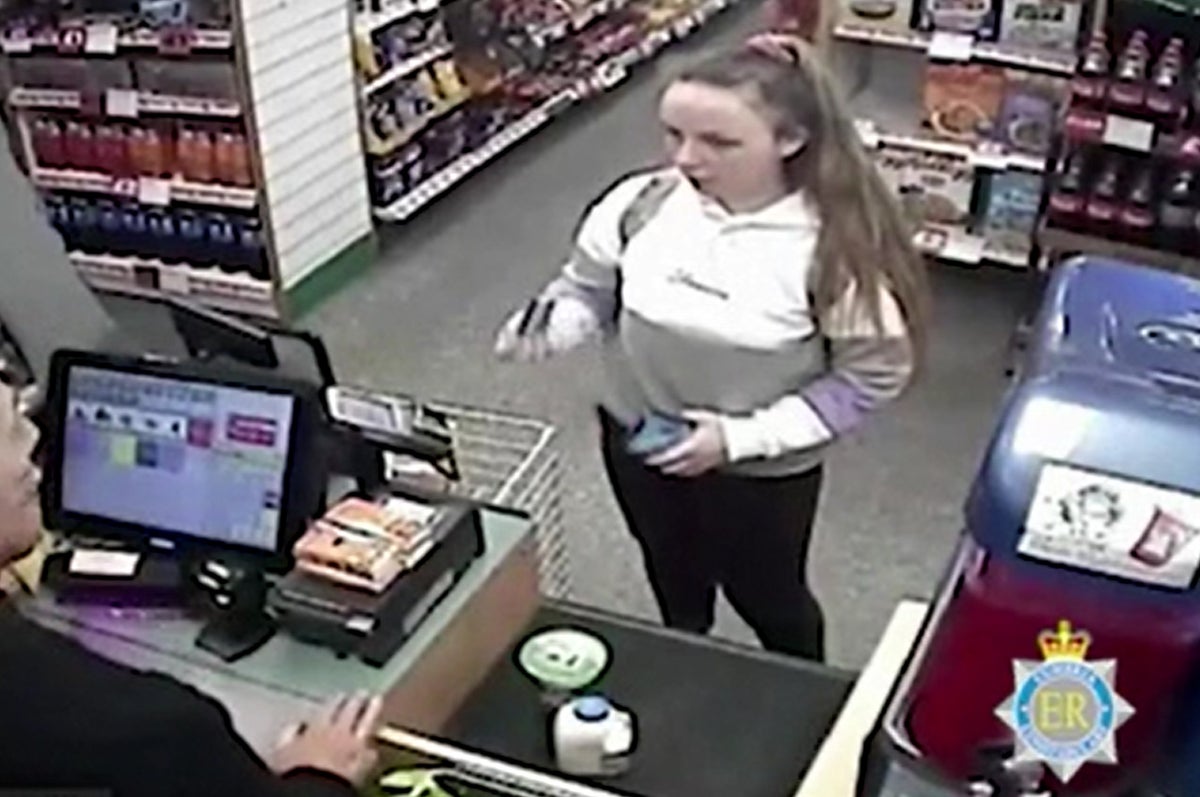 A 22-year-old woman has been sentenced to eight and a half years in prison after falsely claiming to have been a victim of an Asian grooming gang.
Eleanor Williams, from Barrow-in-Furness, Cumbria, was convicted at Preston Crown Court on Tuesday after making a series of false allegations of rape.
In a May 2020 Facebook post that was shared more than 100,000 times, she described being beaten, abused and trafficked by Asian men.
She also posted pictures of her injuries, but the court heard she inflicted them with a hammer.
In January, a jury found Williams guilty on eight counts of committing acts tending and intended to pervert the course of justice.
She pleaded guilty to a ninth count at a previous hearing.
In statements read in court on Monday, three of the men Williams had accused described attempts to take their own lives following their allegations.
Mohammed Ramzan, a business owner whom Williams claims trafficked her, told the court, "I've received countless death threats on social media from people around the world because of what they believed I was involved in."
Williams claimed Mr Ramzan, 43, groomed her from the age of 12, put her to work in Amsterdam brothels and sold her at auction there.
But the court heard that at the time she was in the Netherlands his bank card was being used at a B&Q in Barrow.
Williams also told police she was taken to Blackpool, where she said Mr Ramzan threatened her and that she was taken to various addresses and forced to have sex with men.
When police investigated, she discovered that she had traveled to the seaside resort alone and stayed at a hotel, where she bought a pot noodle from a nearby shop and then stayed in her room watching YouTube on her phone.
Superintendent Matthew Pearman of Cumbria Police said Williams' allegations had prompted "public demonstrations of mass anger" in Barrow, with protests taking place outside the police station and in a shopping centre.
Videos of English Defense League founder Tommy Robinson were shown around the city in court.
In a letter read to the court, Williams said she did not instigate what happened in the community and she does not want Robinson, whose real name is Stephen Yaxley-Lennon, to come to town.
She said, "I don't agree with his views or opinions."
In the letter to the judge, she said: "I am not claiming that I am guilty, but I know that I have been wrong in some cases and I am sorry.
"I am devastated by the problems that have been caused at Barrow. If I had known what the ramifications of that status would have been, I would never have posted it."
Louise Blackwell KC, who defended Williams, said her client maintained the allegations were true.
She added, "Besides her personal vulnerabilities and her age, there doesn't seem to be any motivation at all."
https://www.independent.co.uk/news/uk/crime/eleanor-williams-rape-claims-jail-b2300484.html Eleanor Williams: Woman who told 'heaps of lies' about being abused by grooming gang jailed