Emily Lewis: Mother of girl killed in speedboat accident branded skipper a 'coward' for sparing him jail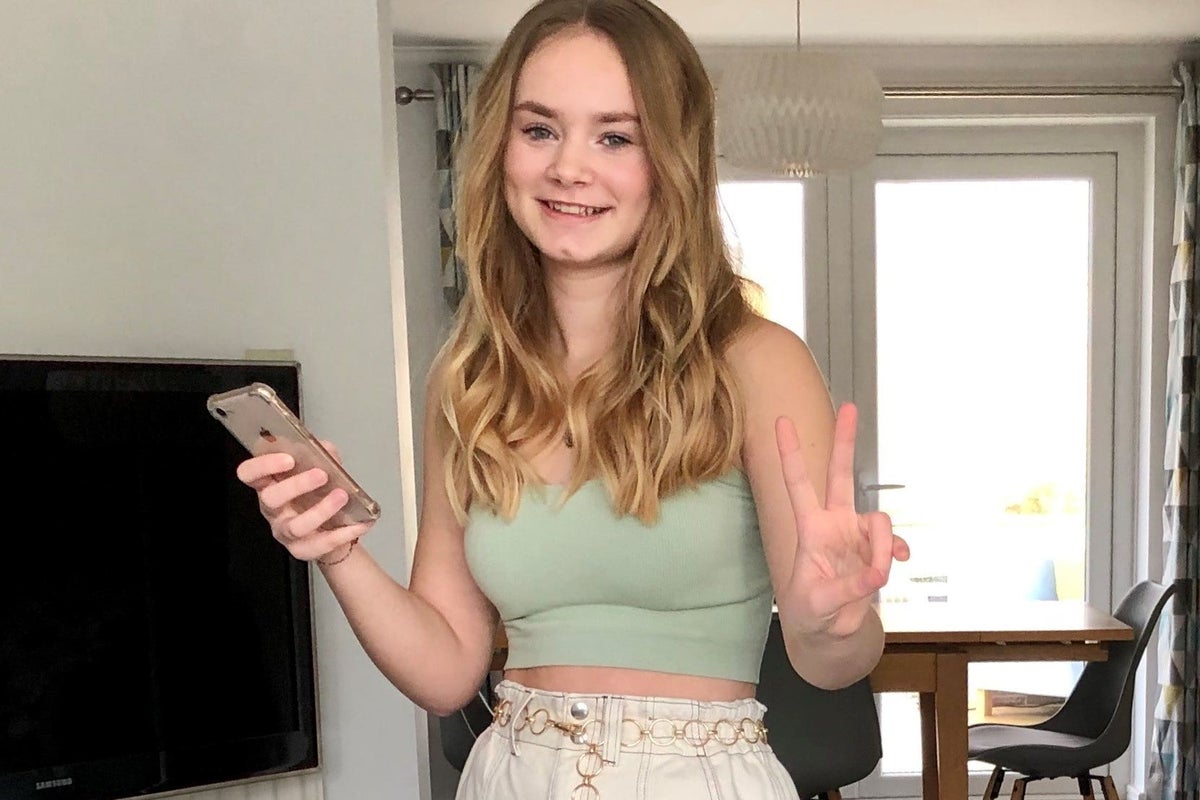 The tearful mother of a 15-year-old girl who died in a speedboat accident has branded the skipper a "coward" as he and the company owner avoided jail.
Michael Lawrence, 55, who drove the boat, was not found guilty of manslaughter but was found guilty of failing to keep an adequate lookout and failing to keep a safe speed. Michael Howley, 52, the owner of the now-defunct Seadogz, which operated the boat trips, was convicted of failing to operate the boat safely.
Both were sentenced at Winchester Crown Court on Friday to 18 weeks in prison with a two-year suspended sentence, ordered to do 125 hours of community service and pay £1,000 in court costs.
As Emily's mother, Nicola, read her victim's testimony in court, she wiped her tears and said, looking at Lawrence, "It's been two and a half years and you've kept us in this hell, you could have taken responsibility for what happened to." happened that day, but you chose not to do it. To me you're just a coward who thinks only of himself. You show no remorse."
She described Emily as a "funny, quiet, caring young girl with a wicked sense of humor," adding, "We loved her so much but now our hearts are empty."
"I go back to that day, all I can see is Emily's blue lips and she tells me she can't breathe. Because of my other injuries, I was unable to hold and comfort her. It wasn't until I was in the lifeboat that I climbed over to let her know I was with her.
"The paramedics took Emily away and that was the last time I saw her until she was in a hospital bed. I remember screaming, hearing Amy scream and in that moment I knew we had to turn off the life support machine.
Emily's father Simon added: "I am truly heartbroken by the death of my amazing, wonderful daughter Emily. There isn't a day, hour or minute that I don't think about her. I miss her so much that some days the pain is physical. I want and need her back in my life, but I know that's not possible."
Mr Lewis criticized Lawrence for being "unprofessional, curt and dismissive" in the moments after the crash, adding: "I find it very disappointing that you weren't strong enough to admit you made a mistake ."
Emily died during the "adrenaline-pumping" speedboat ride when the skipper "wasn't paying attention" and drove straight onto a metal buoy for 14 seconds before hitting it, a court previously heard.
The teenager suffered "unsurvivable" injuries when the rib at 36.8 knots at 10.11am on 22 August 2020 in Southampton Water collided with the 4.5m high buoy at 36.8 knots. A number of other passengers were seriously injured.
Christine Agnew KC, prosecutor, previously told Winchester Crown Court that Emily's parents decided to take their daughters Emily and 18-year-old Amy for the speedboat ride.
"This should be an exciting ride," she said. "Tragically, it was both an exhilarating and extremely dangerous ride that ended in the death of 15-year-old Emily.
"She died from internal injuries sustained when she was pinned against the metal handle directly in front of her as the boat struck head-on with a metal buoy that Michael Lawrence did not appear to have seen.
"Maybe because he wasn't paying attention and was distracted, or because he was about to take a sharp turn and because he wasn't paying close enough attention, he miscalculated the turn.
"In any case, prosecutors say his actions that day fell far short of those of a competent skipper."
"Her family made the unspeakably difficult decision to turn off Emily's life support system and she died," added Ms. Agnew.
She said Amy Lewis broke her arm in the collision and passed out, Ms Lewis suffered a broken right wrist and her husband sustained a right knee and wrist strain and a chest injury.
Ms Agnew said Howley faced a lesser charge for failing to ensure the Rib's safe operation by failing to put in place policies and procedures to ensure passenger safety.
The prosecutor said Lawrence gave a safety briefing before the ride, but passengers felt it was more about Covid restrictions than what to do in the circumstances of an accident.
Karim Khalil KC, representing Lawrence, a former RNLI lifeboatman, previously told the jury: "He kept a close lookout as far as he could and did not go at an unreasonable speed."
Adding that Lawrence was in shock and suffering from PTSD after the accident, he added, "He's a really decent man who did his best to explain and understand how this happened."
James Newton-Price KC, representing Howley, also a former lifeboatman, said his client "did what he reasonably could" to ensure the safety of those using his two ribs.
He said: "The two ribs were made by quality manufacturers, he invested a lot of money in them, they have been regularly serviced and cared for.
"He also made sure the people he employed, many of them lifeboat crews, were good seamen, he paid and hired trustworthy and reliable skippers."
After Howley's verdict was announced, prosecutor David Richards KC told the court that Seadogz had received three complaints from injured passengers in 10 years – but none of those injuries resulted in criminal charges.
The judge, Mr Justice Butcher, said: "It is still not known exactly why you, Michael Lawrence, drove the rib the way you did.
"I am certain that the accident was not caused by you intentionally driving towards the buoy or by trying to approach and avoiding it, but what happened must have been the result of inattention or distraction."
In justifying his decision not to send Lawrence to prison, the judge said: "There is a real prospect of rehabilitation, it can be said that Mr. Lawrence has redeemed himself by renouncing maritime practices."
https://www.independent.co.uk/news/uk/crime/emily-lewis-speedboat-sentenced-court-death-b2302835.html Emily Lewis: Mother of girl killed in speedboat accident branded skipper a 'coward' for sparing him jail