Business
EOG seeks to maintain 4% annual output growth while holding capex steady (NYSE:EOG)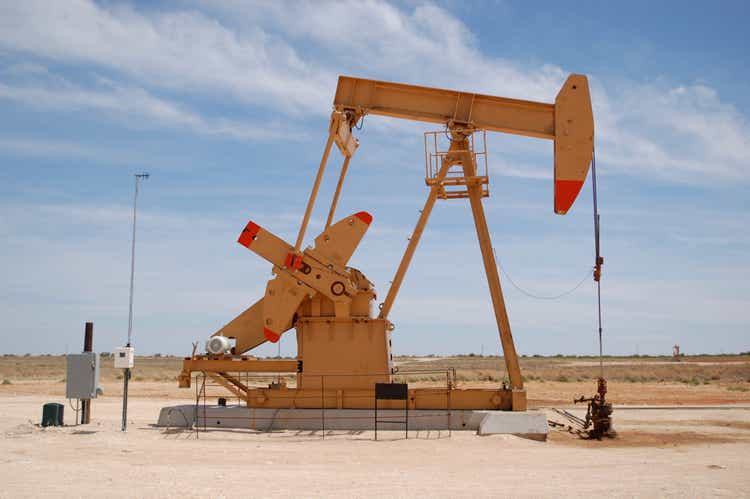 EOG resources (NYSE:EOG) finished +7.2% in Friday trading despite a lack of estimates for second-quarter adjusted earnings as investment levels are expected to sustain current levels even if production is expected to pick up by ~4% this year and next.
Second-quarter net income increased to $2.24 billion, or $3.81 per share, from $907 million, or $1.55 per share, in the year-ago quarter, while revenue increased 79% to 7, US$41 billion up as prices for crude oil, natural gas and natural gas liquids all increased significantly compared to Q1.
Capital expenditures for the second quarter totaled $1.07 billion, below the low end of the guidance range of $1.15 billion to $1.35 billion; Free cash flow increased to $1.23 billion from $1.06 billion in the year-ago quarter.
Q2 Total Production +4.2% y/y to 920.7k boe/d, with Crude Oil and Condensate +3.1% to 464.1k bbl/d, Natural Gas Liquids +4.6% to 201.9k bbl/d, Natural Gas +4.3% to 1.53 million cf/day.
In its earnings conference call, EOG (EOG) said inflation has been higher than expected this year, led by steel, fuel and labor costs and additional inflationary pressures in 2023.
"Oilfield service capacity remains extremely tight and is further constrained by the limited availability of materials and experienced labor," which is fueling uncertainty in service costs and will continue to do so over the next year, COO Billy Helms said on the conference call.
EOG Resources' (EOG) share price return is up 20% year-to-date and up 58% over the past year.
https://seekingalpha.com/news/3868502-eog-seeks-to-maintain-4-annual-output-growth-while-holding-capex-steady?utm_source=feed_news_all&utm_medium=referral EOG seeks to maintain 4% annual output growth while holding capex steady (NYSE:EOG)