Fort Hood soldier who reported sexual assault found dead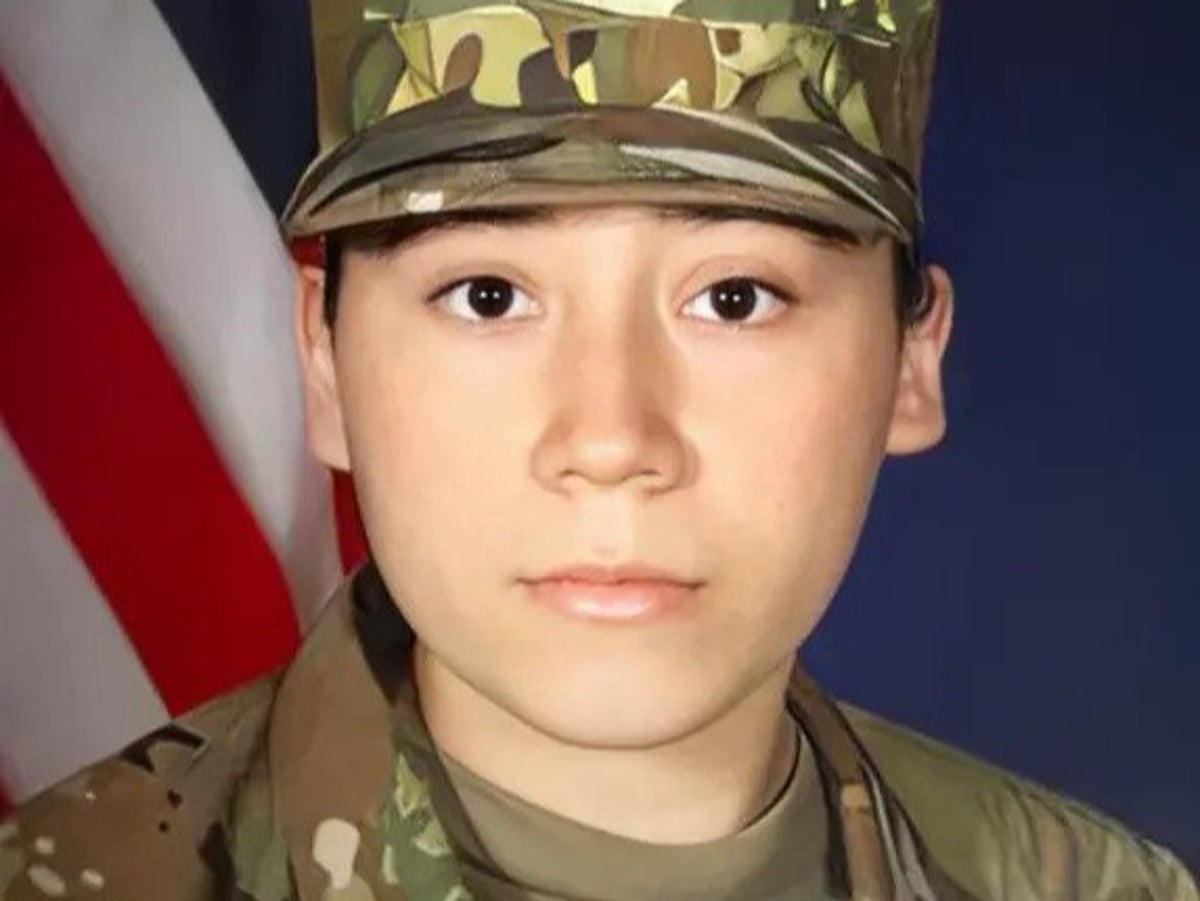 The US Army is investigating the death of a 21-year-old combat engineer at the base in Fort Hood, Texas.
Soldier Ana Basalduaruiz was found dead Monday after serving 15 months in her division. She told her mother last month that she had been sexually assaulted by someone higher in rank and that her family told her to pick her up from the base, the family said ABC news.
Noticias Telemundo reported that not only was she harassed by a senior soldier, but she also told her mother, Alejandra Ruiz Zarco, that she had been harassed by others while on duty.
Her mother, who lives in Michoacán, Mexico, said her daughter told her that "everyone wants me to sleep with them" but that they were repulsive individuals.
The mother told Telemundo that her daughter had told her "that she wanted to see me, that she wanted to hug me, and she wanted me to hug her a lot, like when she was little".
The death is being investigated by the Army Criminal Investigation Division as well as the chain of command, Fort Hood told the outlet.
Fort Hood said in a short press release on Wednesday that no foul play was "obvious".
News of Pvt Basalduaruiz's death comes after the killing of Army Specialist Vanessa Guillén at Fort Hood after allegations she was sexually assaulted by a comrade who died by suicide while being pursued by police. Spc Guillén was 20 years old when she was killed on April 22, 2020.
A report published almost a year after her death confirmed that she had been sexually harassed.
An autopsy for Pvt Basalduaruiz will take place Thursday, her aunt Itzi Ortega told ABC.
The commander of the 91st Engineer Battalion, Lt. Col. Patrick Sullivan said in a opinion "We are deeply saddened by the loss of Pvt. Ana Basalduaruiz, and we extend our condolences to her father, mother and sister."
"Our thoughts and prayers are with them at this difficult time. She was an exceptional teammate who we will truly miss," he added.
The Department of Defense said in its report on military sexual assault and harassment for fiscal year 2021 that 29 percent of women in the military and 7 percent of men had experienced sexual harassment. The last report was released in 2018 when 24 percent of women said they were the target of sexual harassment.
The aunt told ABC that Pvt Basalduaruiz joined the military in 2020 but her training was delayed until August last year by the pandemic.
Spc Guillén's sister, Mayra Guillén, shared her reaction to the news of Pvt Basalduaruiz's death on Twitter.
"I am aware of the death of Ana Basaldua in Fort Hood, TX. May she rest in peace. She was only 21 years old… I'll be speaking to the family soon, I find it very sensitive to talk about something I'm not fully aware of yet and it's also very triggering for me… I need to collect my thoughts and then I can share them," she said called.
Pvt Basalduaruiz's parents compared her death to that of Spc Guillén, the San Antonio Express News.
1st Armored Brigade Combat Team, 1st Cavalry Division Commander Col Christopher Dempsey said in a statement that "the loss of one of our Soldiers is a tragedy and the death of Private Ana Basalduaruiz is no different. Our hearts and thoughts go out to Ana's family, friends and colleagues."
"We have stayed in constant contact with both of Private Basalduaruiz's parents and will continue to update them," he added Express News.
Sexual assault has been a major problem in the military for decades.
Five Army outposts had 500 or more victims of sexual assault and rape in 2014, according to a report by think tank Rand Corp. The estimated number at Fort Hood was 885, the report said.
According to the Pentagon, 6,236 reports of sexual assault and harassment were filed in 2019 — a three percent increase from the previous year.
Defense Department figures show that 13,382 servicewomen — 6.2 percent of the force — faced sexual assault in 2018, up from 9,834 in 2014.
Only a few hundred convictions are pronounced each year.
Former California Democratic Rep. Jackie Speier said in 2021, "You can't have 20,000 sexual assault cases a year, report 7,000 people, and end up having a handful — 250 — who get convicted."
"You can't tell me these 7,000 who are reporting that 99 percent of them are lying," she added.
The Independent has asked the Army for comment.
https://www.independent.co.uk/news/world/americas/fort-hood-texas-us-army-b2302553.html Fort Hood soldier who reported sexual assault found dead