Technology
FTC plans to address the impact of the Internet on children's mental health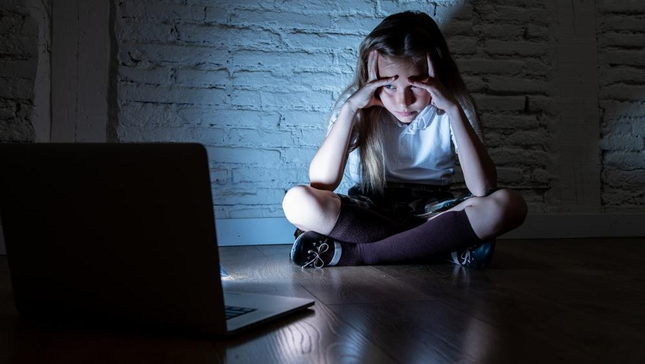 The Federal Trade Commission (FTC) will look to expand its staff to include child psychologists to advise it in its efforts Regulation of the Internet. Democratic Commissioner Alvaro Bedoya said the FTC plans to add a psychologist to its staff by next fall, if not sooner, and said he is embarrassed that he has not yet focused on the effects of media on children .
Mental health apps are a privacy nightmare
The FTC is currently unable to adequately investigate allegations that the Internet is causing mental health problems in children because the commission does not have full-time psychology experts on staff, Bedoya said The data set On Monday. He says FTC Chairwoman Lina Khan agrees with the plan and is part of a larger effort to hold media companies accountable for their impact on children and teens.
"Our plan is to hire one or more child psychologists to help us assess the mental health impact of what children and teens do online," said FTC spokesman Douglas Farrar CNBC Monday. "We are currently evaluating next steps, including how many employees to hire and when."
The FTC has been presented with research claiming this The Internet causes depressive symptoms in children, but Bedoya says he doesn't have the expertise to make an informed judgment about whether the child is simply sad or whether there is a link between internet use and mental health harm.
Bedoya says those hired are most likely psychologists or social psychologists who can research children's symptoms rather than assessing them in a clinical setting. He hopes to increase the number of psychologists on staff, but first he is meeting with experts and reviewing different configurations before making a hiring decision.
"What we want in this first group of experts is what some people call psychological scientists and other people call social psychologists," Bedoya told The Record. "These are people who conduct research and evaluate research to get a sense of the impact of certain behaviors at a population level. We want people who conduct econometric studies and peer-reviewed research to get a feel for the general trends."
Bedoya's comments come after his release prepared remarks In February, he said the FTC needed in-house psychologists to help evaluate any allegations Harms children's mental health. He says it's important to do more to protect young people and recognize the difference between something that should raise alarms with the FTC and a child's existing emotional and mental health.
"…There is a difference between an 'emotional' teenager and a teenager suffering from depression," Bedoya said. "There is a difference between a nervous child and a child who suffers from anxiety. There is a difference between a child who is depressed and a child who is contemplating suicide. But this is where things get difficult. Because now if we need someone to help us understand this difference, we have to go through the process of hiring outside experts."