Gareth Southgate: Harry Kane didn't need to be picked up after missing World Cup penalty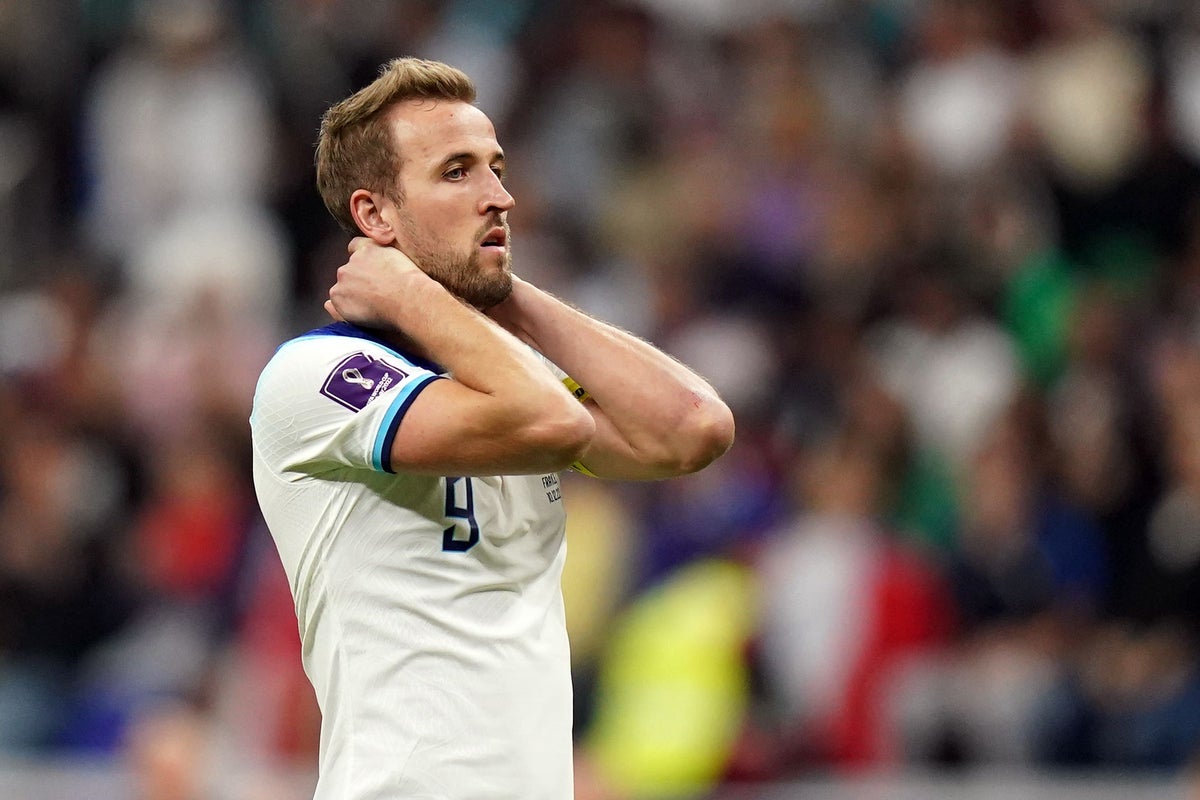 England boss Gareth Southgate says there was no need to hug Harry Kane after his World Cup heartbreak.
The England captain missed a late penalty in the quarter-final defeat by France in Qatar and afterwards said it would haunt him forever.
However, he has not been deterred from spoiling his domestic form, having scored nine goals in 17 games for Spurs since the restart, making him the club's all-time all-time goalscorer.
He will also break his country's record the next time he finds the back of the net, which could well be in the forthcoming Euro 2024 qualifiers against Italy and Ukraine next week.
Southgate says he didn't find it necessary to "interfere" with Kane while he was in club business but he sees a player as hungry as ever to score goals.
"I don't think that's really a big hurdle," he said. "I had a good chat with him while we were away. I texted him before he went back to his club and then I took a step back and saw how it was.
"And I didn't really feel the need to pick up the phone. It (his recovery) is present in his performances for Spurs.
"Sometimes you can keep yourself busy looking for a pat on the back by getting in touch with a player but I can't give him credit for what he did.
"What I have observed is a player who is still super confident, still ready to perform and still hungry to score. He's obviously passed the personal milestone with Spurs and then there's this one that he's going to nail with us at some point.
"Well, I actually spoke to him earlier this week, but I was able to take a step back and let him move on. Sometimes you don't have to intervene at all."
Kane's inevitable redemption will see a possible front three overcome any disappointments in an England shirt, with Bukayo Saka and Marcus Rashford also coming back from dark moments.
Both players had memorable World Cups, while Saka spearheaded Arsenal's Premier League title challenge and Rashford fired Manchester United to the Carabao Cup and Europa League quarter-finals.
Saka is particularly popular in the English camp and Southgate has described him as a "fabulous human being".
He said: "Well I think if you ask that question people would probably do what I just did which is you start smiling.
"Because he brings you this. You feel a warmth. You feel like a fabulous individual who wormed his way into the Arsenal side at a time when they weren't playing so well – and excelled.
"And now here they are pushing for the title – and it shines again.
"And he has recovered from the apparent setback with us. He has the warmth of the fans with him who can see what he's about, can see the real nature of his personality.
"He's a top player. He's getting more and more dangerous, he creates chances, he's absolutely reliable without the ball.
"He's a real team player. I can't say enough about him."
On Rashford, Southgate added: "He's been exceptional this season. You can see the happiness, it's obvious to anyone watching.
"His graduation… you see him transitioning to chances now and you expect him to score. For a while that wasn't the case.
"You can see the confidence. He benefits from the environment of the club.
"He's in that flow that every player and athlete wants to be in. You can't stay in it forever and have to try to get back in when you're out of it.
"But he's definitely in that moment and he needs to feel super secure."
https://www.independent.co.uk/sport/football/gareth-southgate-harry-kane-bukayo-saka-england-france-b2303706.html Gareth Southgate: Harry Kane didn't need to be picked up after missing World Cup penalty