Technology
Garmin's new gadget capitalizes on missing smartwatch feature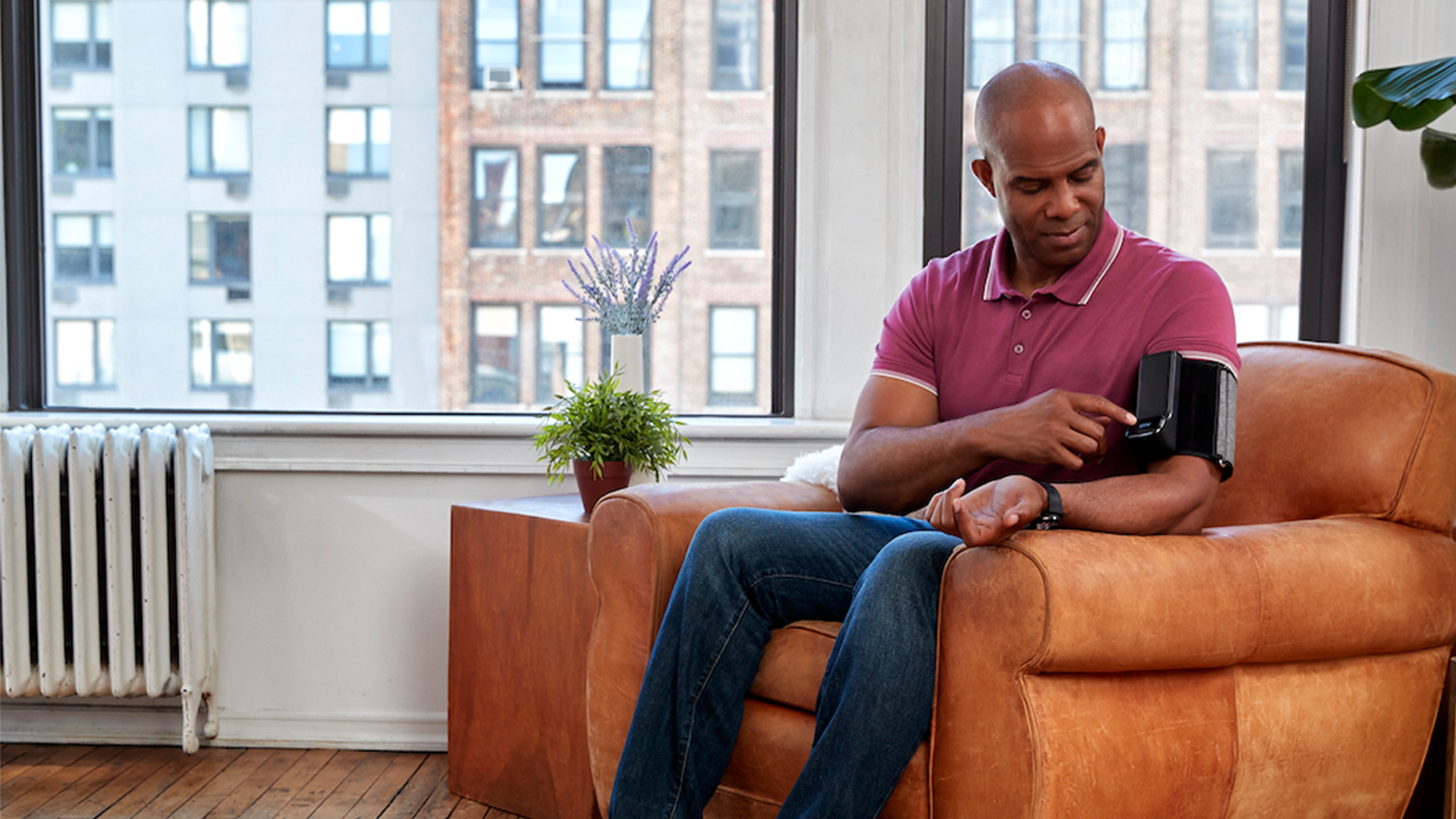 Better known for its smartwatches and GPS navigators, Garmin is breaking new ground in health monitoring with its first smart blood pressure monitor, the Index BPM.
The first thing you will notice is that the Index BPM (opens in new tab) is much bulkier than a smartwatch, for example. A likely reason for its size is that the device fits around your bicep and gives accurate readings. There are smartwatches that can measure blood pressure (opens in new tab), those that do this with a cuff aren't widely available, and those that use pulse transit time "need to be calibrated regularly with a traditional home blood pressure monitor," according to Garmin. Also, according to Garmin, these devices typically can't "track systolic and diastolic blood pressure," while Index BPM can.
According to the Centers for Disease Control and Prevention (CDC) (opens in new tab), systolic blood pressure refers to the arterial pressure when your heart is pumping, and diastolic is the pressure when your heart is at rest. Knowing both is important for heart health. The readings for both measurements appear on the index's OLED screen with the appropriate 'SYS' and 'DIA' indicators so you know which number is which.
The Index BPM strap can be adjusted to fit a variety of arm sizes ranging in circumference from 22 to 42 cm (9 to 17 inches). It runs on four AAA batteries, which Garmin says will last a good nine months before needing replacement.
FDA approved
On the software side, Index BPM's features allow for multiple users and reporting capabilities. The device can sync with the The Garmin Connect mobile app (opens in new tab) over Wi-Fi, where you can view blood pressure readings in detail, add some notes and see the overall history of your device. Collected data can also be viewed in the app as a weekly, monthly or yearly report.
Up to 16 different user profiles can be created for the Index BPM in the Connect app. Each profile tracks metrics for each person using the device. And this data can then be synced with other Garmin Connect apps, allowing users to read their reports on their devices.
Garmin notes that the Index BPM has been cleared by the Food and Drug Administration (FDA), which could lead some to believe it is not "FDA-approved." Whenever a new medical product comes onto the market, the The FDA tests them to make sure they are safe. (opens in new tab) When something is "FDA-approved," it means that the device functions similarly to an existing device and does not require specific "pre-market approval." "FDA-approved," on the other hand, usually refers to medications and anything that can directly affect a person's health.
The Index BPM is available now for $149.99 (US only). Garmin online store (opens in new tab).
Possible new trend
Garmin may be the first to benefit from providing accurate blood pressure monitoring. As mentioned, most smartwatches aren't the most accurate when it comes to measuring blood pressure, even Apple is struggling with the technology, more specifically accuracy. According to a Bloomberg report (opens in new tab)Apple wants to add the feature to the Apple Watch, but it looks like that won't happen until 2024.
Huawei, on the other hand, seems to have got this technology working. TechRadar's Lance Ulanoff tried this recently Huawei Watch D at IFA 2022 where the device measures his systolic and diastolic blood pressure. Be sure to check out our coverage.
https://www.techradar.com/news/garmins-new-gadget-capitalizes-on-missing-smartwatch-feature Garmin's new gadget capitalizes on missing smartwatch feature