Gary Lineker news – live: Defiant Match of the Day star says he's 'still hitting' ahead of BBC return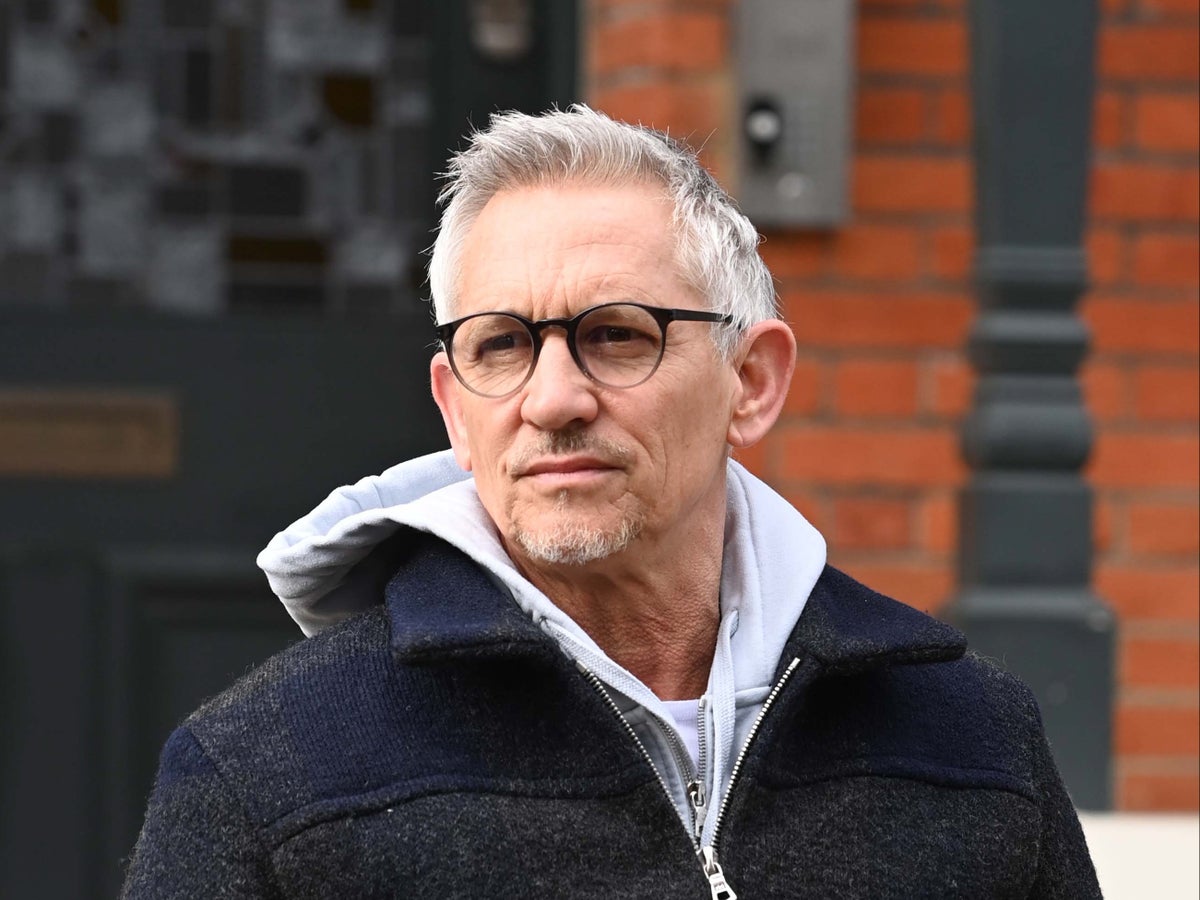 Gary Lineker returns to Match of the Day, BBC apologizes
A defiant Gary Lineker has said he is "still banging" ahead of his return to the BBC after comparing government language on the small boat crisis to Nazi Germany.
The game of the day star returns to screens on Saturday to present live coverage of the FA Cup quarter-final between Manchester City and Burnley, which was suspended over the comments last week.
In his first television appearance since the row, Mr Lineker said: "You could say it's been an interesting week but I'm still here, still banging." When asked about the row by LaLiga TV, he added: "It was interesting and also very enjoyable.
"I had an incredible amount of support from my friends and colleagues, which was actually quite nice. "It was completely disproportionate, the whole thing. "But we're fine. It's solved, we're relieved and back to work tomorrow and all is right with the world."
Mr Lineker will not appear on MOTD tonight, although it is believed his absence is due to scheduling rather than the dispute that led to his suspension.
https://www.independent.co.uk/news/media/gary-lineker-bbc-match-of-the-day-latest-b2302797.html Gary Lineker news – live: Defiant Match of the Day star says he's 'still hitting' ahead of BBC return