Gordon Ramsay mocked bizarre St Patrick's Day cooking tutorial: 'You're better than that'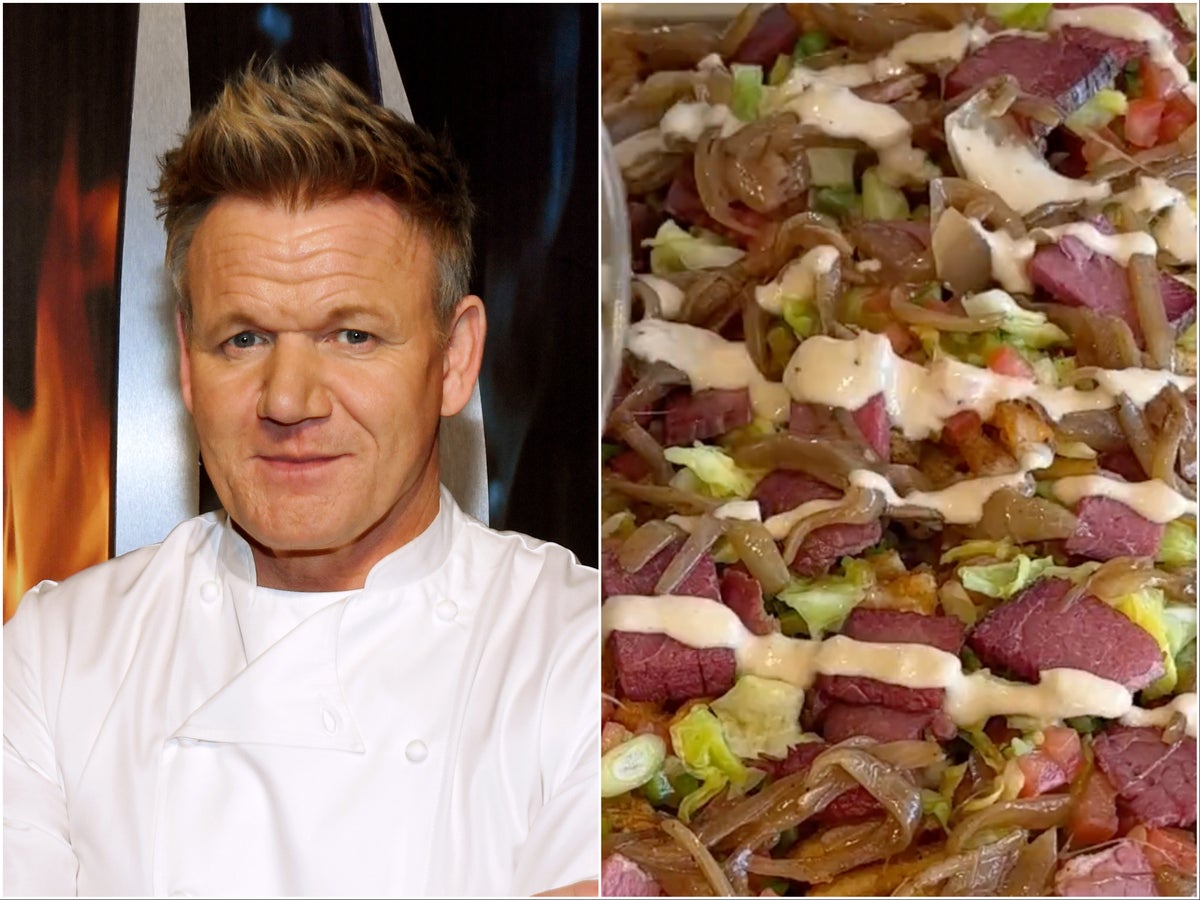 Gordon Ramsay was snubbed for a St. Patrick's Day cooking video released Friday (March 17) in which corned beef is turned into "nachos."
The hell kitchen The 56-year-old TV chef captioned the social media post, "The perfect treat this St. Patrick's Day is turning your corned beef into 'nachos.'"
His viewers, confused by the recipe, questioned the food's connection to St. Patrick's Day and also commented on the food's odd color, with some noting that it looked undercooked.
One person asked if the cooking video was an early April Fool's joke, writing, "Shooted the trigger a little early on this post. April 1st is still a few weeks away."
"ITS RAW!!" one viewer claimed and another wrote: "This looks like a video you would have a nasty reaction to."
"Gordon, you're better than that," one user pleaded, while another quipped, "Straight to jail son."
While many of the comments suggested the food seemed unappetizing and had little to do with the Irish holiday, others praised the food.
The video begins with the presenter chopping up a cabbage before adding some butter, onions and salt to a hot pan.
Sautéing the onion mixture until it caramelizes, then he starts dicing tomatoes. Nothing seems out of the ordinary until he combines butter, flour, mustard, cream and some spices into a beige sauce.
Ramsay then sprinkles some corned beef over the fries and salsa, adds the caramelized onions, and then another layer of the beige sauce.
It appears the video was made to promote Gordon Ramsay's Chef Blast – a game that allows users to create their own recipes.
https://www.independent.co.uk/life-style/gordon-ramsay-chef-cooking-corned-beef-b2303555.html Gordon Ramsay mocked bizarre St Patrick's Day cooking tutorial: 'You're better than that'