Technology
Hayao Miyazaki's latest work is Messy Magic
Everything you love the films of Hayao Miyazaki can be seen fully in his new film, The boy and the heroN. The way the legendary animator creates the most impressive, grand and silly worlds and then transforms them into something poignant and meaningful. Characters that defy imagination thrill and joy, but also teach us something about ourselves. Curious, courageous protagonists enjoy this miracle and come out better off on the other side. It's all there and more in Miyazaki's latest work, and while it can often feel over the top, it's still magical and exciting.
Studio Ghibli, The company is headed by Miyazaki who famously brings all of his films to life has decided not to use images for advertising The Boy and the Heron (or How do you live as it was called in Japan) so that the audience can experience it for themselves. Of course we can't do that completely, but some caution regarding plot details is appropriate and worthwhile, so this review will contain few spoilers.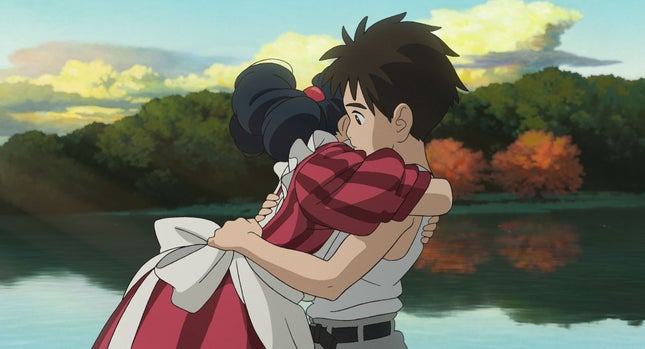 In fact, an aversion to details is almost certainly conducive to discussion about it The Boy and the Heron. It's a film that's less about how parts of its story connect and more about how the whole feels. Which, admittedly, is often something fans or critics say to excuse a film that doesn't quite work. I fully admit that I'm a mega-fan of Miyazaki's work, and I'm almost certainly kinder to it. Nevertheless, although the escalating action of The Boy and the Heron can be simultaneously stunning and harrowing, one can't help but imagine that the filmmaker was aware that not all aspects fit together perfectly. And so it lives more from emotions than logic.
Of course, at least at the beginning there is a central, easy-to-understand story. It centers on a young boy named Mahito (Soma Santoki) who suffers a terrible loss during World War II and leaves Tokyo with the remaining members of his family. Their new home in the countryside is quiet and peaceful, but holds an inexplicable secret – a secret that begins to reveal itself when Mahito notices that a great blue heron is paying him more attention than a bird probably should. Mahito follows this bird and from there it starts with Miyazaki, with a pinch Alice in Wonderland and a pinch of it The Wizard of Oz thrown in.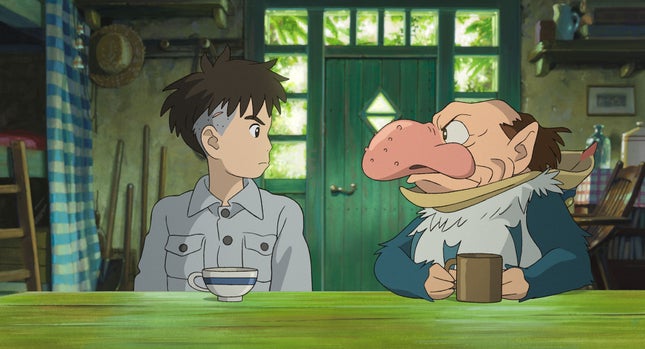 Mahito follows the heron because, as a young boy, he cannot resist the possibility of adventure, but also because he is looking for someone he has lost. Both intentions are ever present as Mahito's journey takes him to places where logic begins to disappear. Where certain magical truths are established just long enough before another swoops in and overtakes them. New, crucial characters are constantly introduced, even right up to the film's final act, bringing with it both a sense of discovery and an undeniable lack of cohesion. The tonal shifts take some getting used to, especially in a moment about halfway through where the film's most seismic shift occurs. We meet a whole new group of creatures, with a whole new set of rules, loaded with all sorts of meanings, and it feels like you're watching a completely different movie than you did five minutes ago. Miyazaki's films are usually known for a more balanced transition between the real and the surreal when something like this happens – a tighter cohesion that holds everything together. This is neither a strength nor a concern of The Boy and the Heron. The film forces you to make a choice. Are you frustrated that this all feels like a coincidence? Or do you jump in and see where it takes you?
A complete pleasure The Boy and the Heron is crucial for this choice. Because in the end, it's possible that there was no clear rhyme or reason to the beats of Mahito's journey, just its destination. Every new creature or character he encounters, every new storyline he's confronted with, they're all so wonderfully inventive that it all just can't make sense. On the other hand, they do make sense when you consider a few things. First: for a while, Miyazaki thought this might be his last film, and perhaps that meant that whatever thought or image he had in his head, he definitely wanted to put on the screen. Second, Mahito is about growing up in the face of tragedy, and growing up can often feel just as manic, frightening, and random as what we see. If the goal for Miyazaki was to fill this film with everything that was left in his mind and use it as a mirror on dealing with trauma as a child, then it all fits together.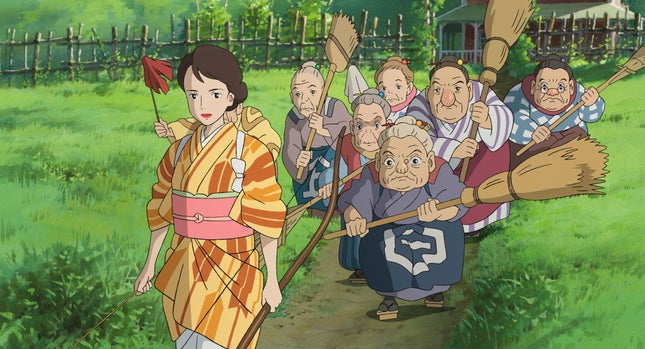 However, this is pure justification and speculation. That can hardly be objectively denied. The Boy and the Heron doesn't seem as perfectly constructed as Miyazaki's previous films. What makes up for it, however, is the sheer awe-inspiring beauty of what's on screen. The worlds of The boy and the heron, and in particular the creatures created are some of the most beautiful things Miyazaki has ever created. At every turn you'll laugh, you'll gush, you'll want to jump on the screen and play with everyone. And the fact that the film's animation looks equally stunning is to be expected from a Studio Ghibli film, but should never be overlooked.
If you're a filmmaker who has undeniably never made a bad film, expectations for your latest work can't be particularly high. The Boy and the Heron faces this challenge and therefore certainly falls a little short compared to some of Miyazaki's masterpieces – especially given that this was to be his last film, at least for a long time. And yet this is still undeniably art created by perhaps our greatest living filmmaker, be it in live action or animation. It works at the highest level and offers a story and a world that will leave you breathless and fulfilled. The film is packed with themes and emotional resonance, but also with its ideas and the sheer beauty on screen. The film may be chaotic at times, but it's a beautiful chaos that builds into an unforgettable, magical experience that you'll almost certainly want to relive again and again just to feel the pure, unadulterated, unfiltered Miyazaki magic.
The Boy and the Heron had its US IMAX premiere at the Animation is Film Festival this week. It opens in the US on December 8th.
---
Want more io9 news? Find out when you can expect the latest Wonder, war of starsAnd Star Trek Releases, what's next for the DC Universe in film and televisionand everything you need to know about the future of Doctor Who.