Technology
How to share your location with friends and family in iOS 17
iOS 17 is now with us, offering a range of upgrades, tweaks and improvements – including new ways to share your whereabouts with other people. Whether you're meeting friends around town or keeping an eye on the kids at school, now you have more ways to do it on iPhone.
The iPhone SE offers almost everything you want from an iPhone
As is usual with Apple software, you have a lot of control over what you share, who you share it with, and how long it stays shared, so you don't have to suddenly panic Reveal your whereabouts meeting complete strangers. We should also mention that there are location sharing features in a number of other apps – Google Maps, Snapchat and WhatsApp, for example – but we'll focus on iOS 17 here.
The new method: news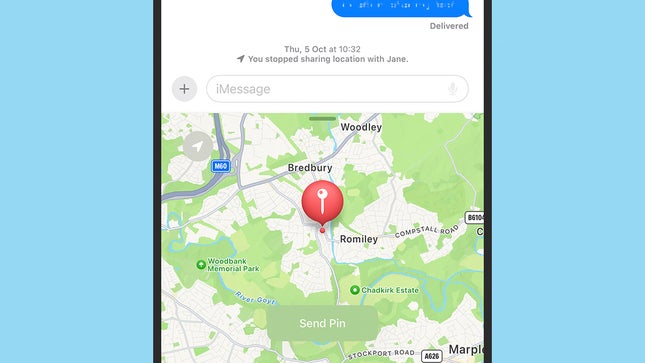 You could share your location in Messages before iOS 17, but that would point you to Apple Maps or the Find My app. Now you can share where you are right in the messaging interface, with real-time updates when you need them. This is a smoother process and convenient for temporary location sharing.
For example, you may be in a group conversation surrounding a birthday party or bachelorette party. The new location sharing option in Messages lets you tell people where you are, so you can all meet in the same place without giving them access to your location for longer than necessary.
To access the new location sharing feature, go into a conversation, then tap + (the plus button) and select Location from the list (tap More if you can't see it straight away). A mini-map will appear at the bottom of the screen with a small icon in the top left corner: tap it to toggle between dropping a pin (a one-time, static location sharing) and sharing your location in real time.
If you choose the pin option, tap Send pin confirm. If you're sharing in real time, tap Share, then select Unlimited, Until the end of the dayor For one hour, depending on how long the location sharing should last. Either way, you'll get a preview of the message that you can add text to before tapping the blue Send button.
Note that your contact will also need to have iOS 17 installed for this to work – and an iPhone, of course. When you share your location in real time, a live map appears directly in the selected conversation. You can cancel location sharing at any time by tapping and selecting the bar at the top of the chat Stop sharing my location.
The old method: Find My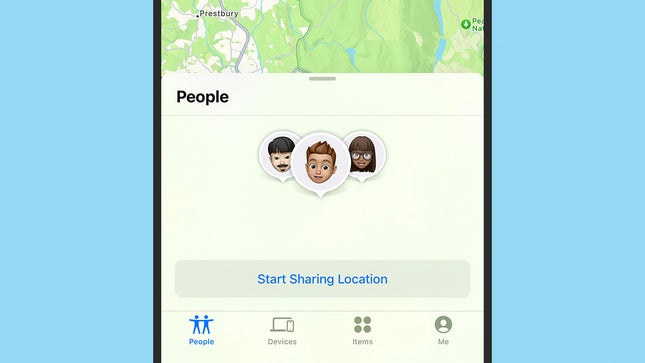 The Find My app is still present in iOS 17 and works largely as before. This is ideal for more persistent location sharing with your closest friends and family, the people who don't mind being able to see you on a map at any time of the day. You can use the same app to track your Apple gadgets and AirTags.
Go to Settings on your iPhone: Tap your name at the top of the screen, then select Find My and make sure Share my location The toggle switch is activated when you want other people to be able to find you. If you want two-way location sharing, this toggle switch must also be turned on for your contacts – on the same screen you can see a list of everyone you share your location with.
Open the Find My app and click People tab, you can tap on it Start sharing your location when you add your first contact, or + (the plus button), or Share my location if one or more contacts are already listed on this screen. Select a name from your contact list, tap Send, and then select one of the sharing options listed: Share for an hour, Share until the end of the dayor Share indefinitely.
The people you select will receive a notification that you want to share your location and in return will have the option to share their location. Once the sharing request is accepted, they will be able to see where you are on the map in Find My for the time period you specify. You can stop sharing your location with someone by tapping their name People Tab.
If you switch to Me The Search tab shows you where Find My thinks you are. You can enable or disable location switching and share your location via satellite (if your iPhone supports it). A few more notes: The only change to Find My in iOS 17 is the ability to share AirTag locations with other people, if you've set it up Family Sharing With location sharing with your Apple account, your family members will automatically appear in Find My.