How to survive Mother's Day if you have fertility problems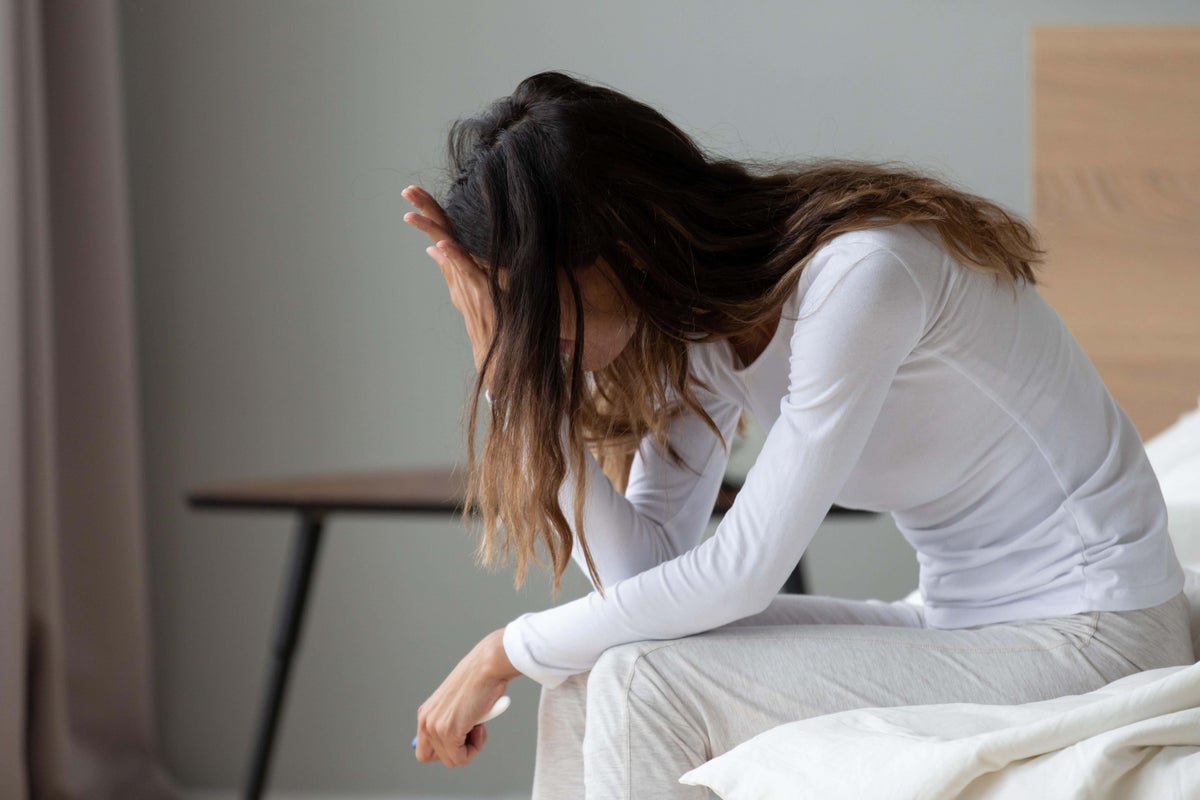 Mother's Day is a time to celebrate our wonderful mothers – but it can also be a source of pain for the women who long to be mothers and cannot.
Fertility Network UK (FNUK) estimates that around one in six couples in the UK will have difficulty conceiving for a variety of reasons, ranging from medical problems affecting one or both partners to unexplained infertility. And even women who do manage to conceive may not become mothers due to problems, including repeated miscarriages.
And that means Mother's Day can be a stark reminder that while countless moms out there are celebrating, many women with fertility issues aren't.
"Mother's Day can be one of the hardest days of the year for anyone struggling to conceive," says Gwenda Burns, Managing Director of FNUK. "It can add to the isolation people often experience when they're struggling with fertility and can feel like a cruel reminder of everything you long for most."
"It's hard to pull away from the constant reminders of the day that add to the sense of loss and sadness."
Here's what Burns suggests to help women struggling with fertility issues get through Mother's Day…
Acknowledge that your feelings are normal
Most women who want children but are having trouble having them, or who have had to accept being childless, are not going to enjoy Mother's Day other than trying to make it special for their own mother.
"It's important to realize that when you're struggling with fertility, this isn't going to be an easy day," Burns said. "Recognize that your emotional responses are valid, and be kind to yourself."
Have a plan for the day
Rather than just waking up with the queasy feeling that it's Mother's Day and you might be feeling miserable, Burns suggests thinking ahead of time about what you're going to do with yourself. "While it may feel like Mother's Day is anything but excruciating, making a plan ahead of time gives you some control over the day," she explains.
do what you want
While there are plenty of Mother's Day-themed events, it's okay — and normal — to avoid them and instead do what you'd love to do, whether that be booking a pampering treatment, eating out, or not doing it at all nothing else. Burns advises, "You don't have to do anything you don't want to do, and it's okay to decline invitations. If you want to go out, maybe take a walk in the spring sun."
Avoid social media
There are bound to be countless references to Mother's Day celebrations on social media. So if you don't want to see photos of big bouquets of flowers and boxes of chocolates given to very lucky mothers, then it's very easy to stay away from social platforms. "It can be helpful to take a break from social media," Burns suggests.
you are not alone
You're not the only one who won't enjoy Mother's Day. Whether it's meeting up with childless friends or networking with people in fertility groups, it can be helpful to talk to other women who are going through the same process as you.
"This can be a good time to connect with others who share similar experiences and understand how you're feeling," says Burns, who suggests trying Fertility Network's groups and online meetings. "Remember, Fertility Network UK is your charity and we are here for you during this time, so please remember you are not alone," she adds.
Fertility Network UK's free support hotline is open 5 days a week from 10am to 4pm and is run by two former fertility nurses. Call 0121 323 5025 (Diane, Mon/Wed/Fri) and 07816 086694 (Janet, Tue/Thu).
https://www.independent.co.uk/life-style/health-and-families/mothers-day-messages-how-cope-b2303517.html How to survive Mother's Day if you have fertility problems