How to talk to your boss about menopausal symptoms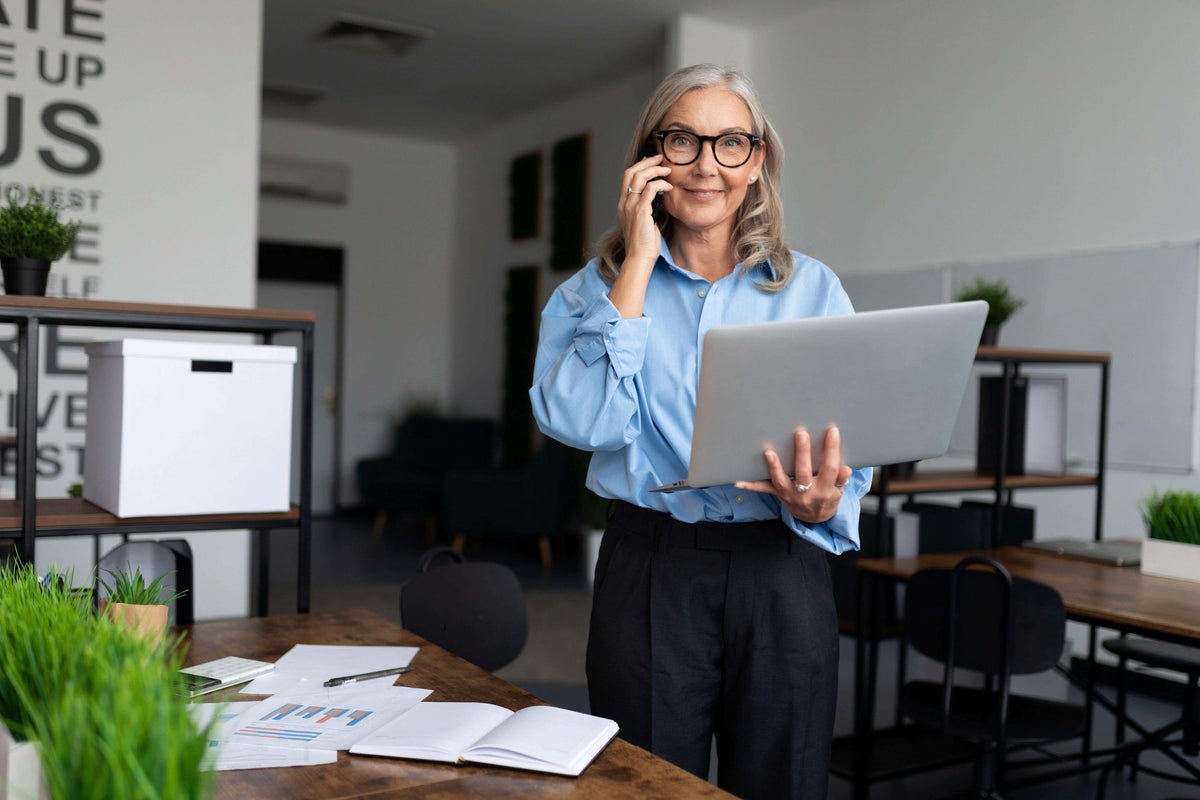 Menopausal symptoms can affect all areas of life – including work.
However, Helen Tomlinson, England's first-ever menopausal employment advocate, said women are unlikely to take menopause leave unless there is a cultural shift.
Tomlinson told the PA news agency the introduction of menopause leave for those affected by symptoms was a "positive step" – but added that it might not be effective "until that culture shift is really embedded". She continued, "I think before that could come into play effectively, there needs to be more of a cultural focus on making people feel comfortable and saying that's why they're taking this holiday. Otherwise, I think there will always be a preference to call in sick or say, "I'm on sick leave," rather than feel comfortable and say, say, "I'm menopause or menopause."
In recent years, there has been a major shift in awareness of menopause, particularly in the workplace. But as Tomlinson points out, there is still work to be done.
How to start a conversation with your boss
For those struggling with menopause symptoms, how do you raise the issue with your employer?
"So many people are struggling with symptoms and don't know how to bring it up because they think it's personal or because of the negative perception and taboo surrounding menopause, they're afraid of judgment for bringing up the topic says Deborah Garlick, CEO of Henpicked: Menopause at Work.
"The symptoms we hear about the most are things like hot flashes and pain, but there are also really serious psychological symptoms like anxiety, worry, changes in confidence, forgetfulness and trouble sleeping. When you see this affecting women in the workplace, you see it can really get in the way of your work."
Garlick acknowledges that having a conversation about menopause at work can feel like uncharted territory or awkward — and it's helpful to remember that many of us are in the same boat here.
"It's difficult for some of us to start this conversation, but it could also be the first time your boss is talking about it," she notes.
Prepare yourself and have all the information at hand
"Our top tip is to prepare before you talk about it, find out if your organization is menopause friendly, has training and policies in place. See how they can support you. Three out of ten employers have something, so do your research," says Garlick.
It can be helpful to be clear beforehand about exactly how the menopausal symptoms are affecting you. In this way, adjustments or solutions can be tailored to your individual needs.
"Keep a journal of the symptoms so you can understand them and how they are affecting you and your work," suggests Garlick. "Once you have this journal and start to see patterns in how they affect you at work, say insomnia, makes it easier to suggest – like more remote work or shift changes."
"Talk to your GP so you understand your options for managing these symptoms as well."
Choose the right time and the right place
Garlick suggests thinking about when you want to have this conversation, too, and booking it as a meeting so you know you'll be ready when it happens.
"Find the right time and place for the meeting and put it on your schedule, whether it's in a private room or somewhere you're comfortable," she says. "Bring them your preparation and tell them what would help you. Hopefully that will have a really positive result."
A little patience may also be required
Changes may not come immediately — but that doesn't mean the conversation wasn't worthwhile.
"Accept that they may need to walk out of the meeting and speak to someone in HR, so suggest that you educate yourself about workplace adjustments soon afterward," says Garlick.
Keep an eye on your worth
Remember that this conversation is the sign of a change in your life – not the end of your working life.
As Helen Normoyle, co-founder of My Menopause Center says: "Believe in yourself and put aside any concerns that you're 'over it'!
"As a 40- or 50-year-old woman you have 40-50% of your life ahead of you and you benefit from years of work and life experience," she adds. "Skills and experience much needed in today's workplace and society at large."
https://www.independent.co.uk/life-style/health-and-families/menopause-prep-b2299747.html How to talk to your boss about menopausal symptoms