HSBC buys Silicon Valley Bank UK after crisis talks over the weekend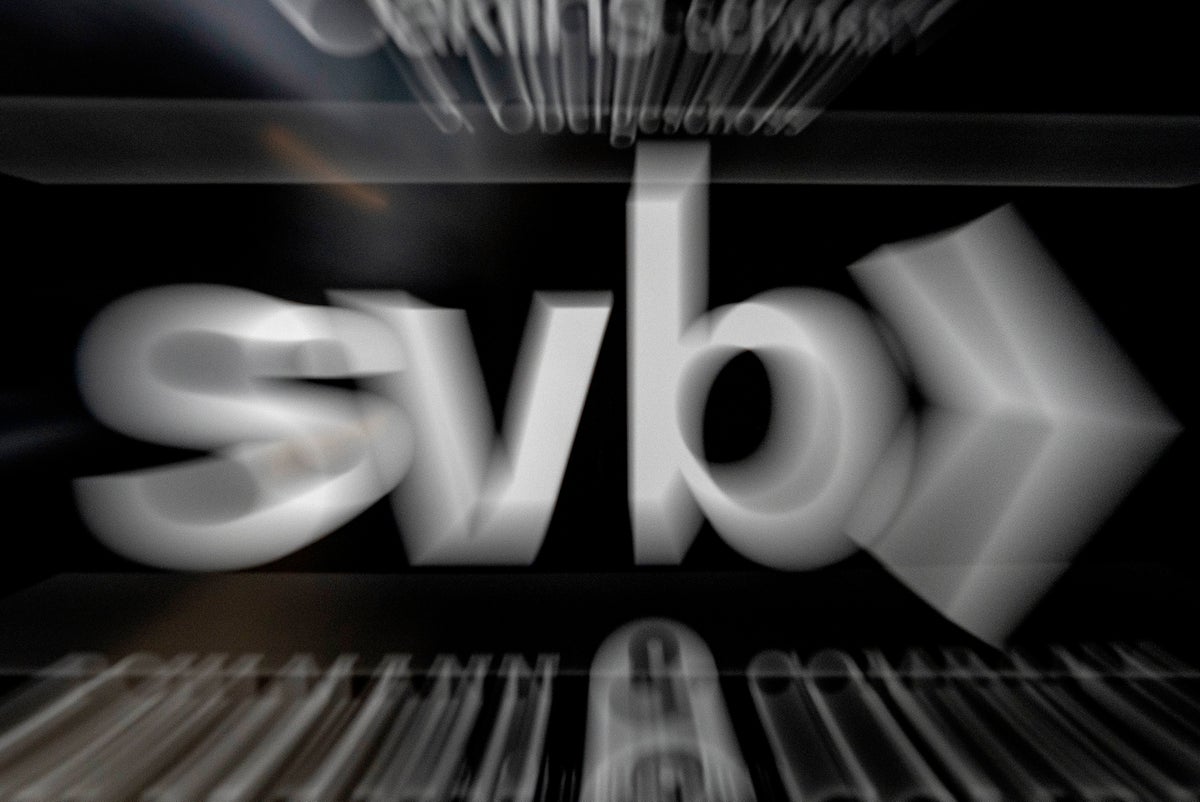 HSBC is buying the UK arm of collapsed lender Silicon Valley Bank for £1 in a private sale facilitated by the government and the Bank of England.
The Bank of England announced on Friday that Silicon Valley Bank UK is filing for bankruptcy following the collapse of its parent company in the US – the biggest bank failure since the 2008 financial crisis.
The US government scrambled to stem a potential banking crisis following the historic failure of Silicon Valley Bank, with all deposits protected, amid fears that the factors leading to the Santa Clara, California-based bank's failure could spread.
Follow our live blog for the latest updates.
On Monday, HSBC announced it had acquired the bank's UK subsidiary for just £1.
Confirming the news, Chancellor Jeremy Hunt said the deal, facilitated by the government and the Bank of England, would ensure depositors are protected and involve no taxpayer support.
He said: "This morning the Government and Bank of England facilitated a private sale of Silicon Valley Bank UK to HSBC.
"Deposits will be protected without taxpayer support. I said yesterday that we will take care of our technology sector and we have been working hard to deliver on that promise."
The Bank of England said all deposits were "safe and secure" after the sale.
Their statement added: "The Bank of England (Bank), in consultation with the Prudential Regulation Authority (PRA), HM Treasury (HMT) and the Financial Conduct Authority (FCA), has taken the decision to sell Silicon Valley Bank UK Limited ('SVBUK', the UK subsidiary of US Bank, to HSBC UK Bank Plc (HSBC).
"HSBC is authorized and regulated by the PRA and the FCA."
Mr Hunt added: "The UK technology sector is truly a world leader and is of huge importance to the UK economy, supporting hundreds of thousands of jobs.
"I said yesterday that we will look after our technology sector and we have worked hard to deliver on that promise and find a solution that gives SVB UK customers confidence.
"Today the Government and Bank of England facilitated a private sale of Silicon Valley Bank UK; This ensures that customer deposits are protected and can be transferred as usual without taxpayer assistance. I am pleased that we have come to a solution in such a short time.
"HSBC is Europe's largest bank and SVB UK clients should feel reassured by the strength and security they bring with them."
A statement from HSBC CEO Noel Quinn said the acquisition made "excellent strategic sense".
"We welcome SVB UK clients to HSBC and look forward to helping them grow in the UK and globally. SVB UK customers can continue to bank as usual, safe in the knowledge that their deposits are protected by the strength and security of HSBC. We warmly welcome our SVB UK colleagues to HSBC and look forward to working with them," Mr Quinn said in a statement.
The Bank of London – a UK clearing bank that had also put forward a rescue offer for SVB UK – has slammed the sale to HSBC as a "missed opportunity".
It states: "For many, this is seen as a missed opportunity to support competition and innovation.
"It cannot be right that the traditional banks, which have provided British entrepreneurs with a poor service for many years, are once again capitalizing on their already dominant position.
"Britain needs better. At the Bank of London, we stand ready to serve the UK business community."
Tonbridge MP and former Tory leadership hopeful Tom Tugendhat tweeted that this was a "great thing".
He wrote: "[This is] much for GB technology – avoidance of interruptions; UK taxpayers – it costs us nothing and supports ideas, jobs and future taxes; and HSBC shareholders – it opens up an important branch of the economy for them. Well done @hmtreasury."
The near-financial crisis that US regulators had to step in to prevent Asian markets from starting on Monday left Asian markets on edge.
Japan's benchmark Nikkei 225 slipped about 1.2 percent in morning trade. Australia's S&P/ASX 200 lost 0.6 percent to 7,104.30.
However, South Korea's kospi was little changed.
To boost confidence in the banking system, the Treasury Department, Federal Reserve and FDIC said Sunday all Silicon Valley Bank customers would be protected and able to access their money.
They also announced steps to protect the bank's customers and prevent further bank runs.
"This move will ensure that the U.S. banking system continues to fulfill its important role in protecting deposits and providing access to credit for households and businesses in a way that supports strong and sustained economic growth," the agencies said in a joint statement.
Under the plan, depositors at Silicon Valley Bank and Signature Bank, including those whose holdings exceed the $250,000 insurance limit, will be able to access their money Monday.
In a separate move, the Federal Reserve late Sunday announced an expansive emergency lending program aimed at stemming a spate of bank runs that would threaten the stability of the banking system and the economy at large.
Fed officials characterized the program as similar to what central banks have been doing for many decades: Lend credit to the banking system for free, so customers can be sure they can access their accounts when they need them.
The lending facility will allow banks that need to raise cash to pay depositors to borrow that money from the Fed, rather than having to sell Treasuries and other securities to raise the money.
Silicon Valley Bank was forced to sell some of its Treasuries at a loss to fund its customers' withdrawals.
Under the Fed's new program, banks can post these securities as collateral and borrow from the emergency facility.
The Treasury has set aside $25 billion to cover losses incurred under the Fed's emergency lending facility. But Fed officials said they anticipate not having to use that money because the securities pledged as collateral have very little risk of default.
Analysts said the Fed's program should be enough to calm financial markets on Monday.
"Monday will certainly be a stressful day for many in the regional banking sector, but today's actions dramatically reduce the risk of further contagion," economists at Jefferies, an investment bank, said in a research note.
Although Sunday's moves represented the government's most sweeping intervention in the banking system since the 2008 financial crisis, its actions are relatively limited compared to what was done 15 years ago.
The two failed banks themselves were not bailed out, and tax money was not made available to the banks.
President Joe Biden said Sunday night, returning to Washington aboard Air Force One, that he would address the banking situation on Monday.
In a statement, Mr. Biden also said he was "determined to hold those responsible for this mess fully accountable and to continue our efforts to strengthen oversight and regulation of larger banks so we don't find ourselves in that position again."
Regulators rushed to shut down Silicon Valley Bank, a financial institution with more than $200 billion in assets, on Friday as it experienced a traditional run on the bank, with depositors withdrawing their funds all at once.
It is the second largest bank failure in US history, behind only Washington Mutual in 2008.
Some prominent Silicon Valley executives feared that if Washington didn't bail out the failed bank, customers would attack other financial institutions in the coming days.
Share prices at other banks that supply tech companies, including First Republic Bank and PacWest Bank, have plummeted in recent days.
The bank's clients include a range of companies in California's wine industry, where many wineries depend on Silicon Valley Bank for loans, and tech startups committed to fighting climate change.
https://www.independent.co.uk/news/business/hsbc-silicon-valley-bank-uk-b2299524.html HSBC buys Silicon Valley Bank UK after crisis talks over the weekend