Humble Chicken, London, Restaurant Review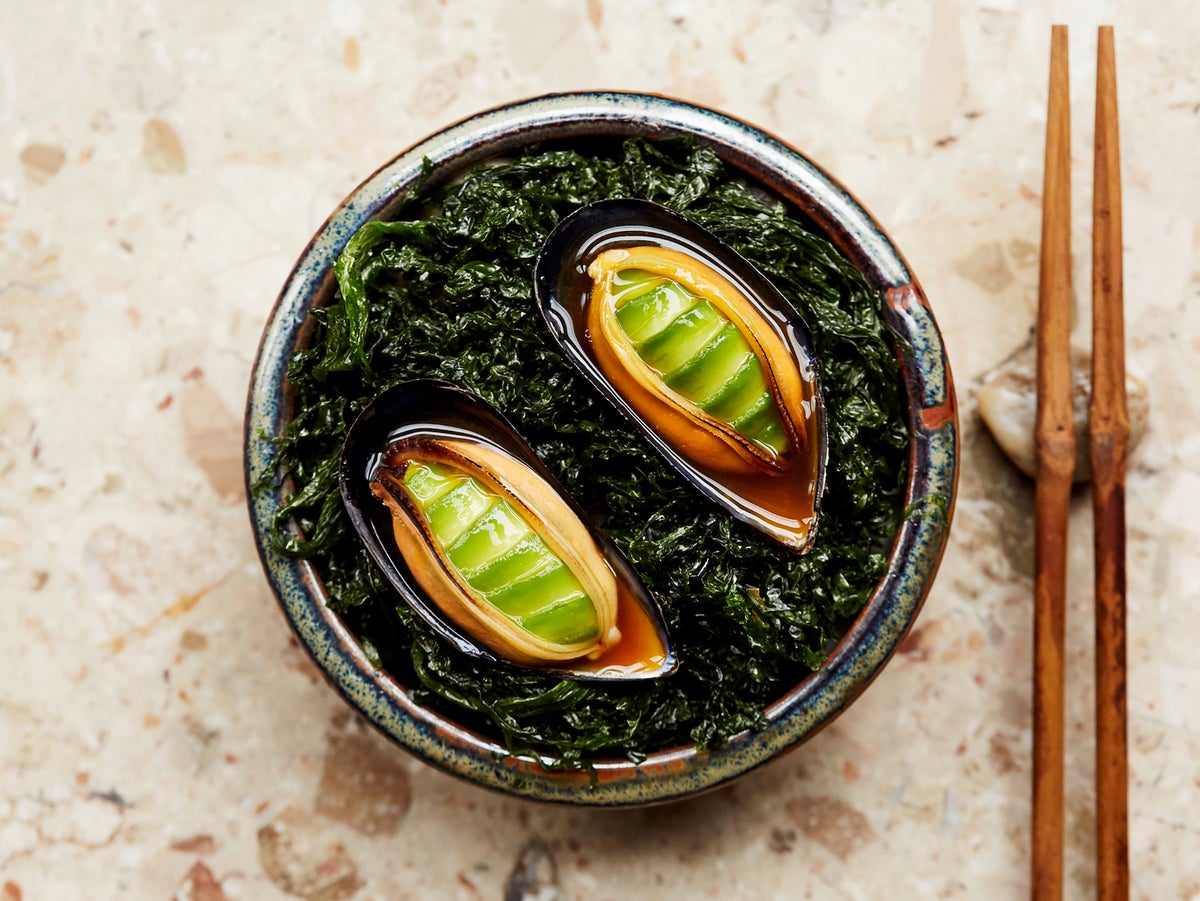 RRenovations, reopenings, and reinventions abound in the restaurant scene, but I've never seen execution quite like Angelo Sato's Humble Chicken 2.0 in a while.
After originally conquering London with his yakitori and comb-to-tail chicken magic with the first iteration (and debut) in 2021, Sato returned to Frith Street with his reincarnation earlier this year. The shiny new eight-course Japanese tasting menu "with a European accent" reflects his heritage and time in prominent kitchens (Gordon Ramsay Restaurant, Clare Smyth's Core and Tom Sellers' Restaurant Story, to name a few this side of the pond) . Some might mourn another Soho a la carte restaurant, but with a chef like Sato behind the counter – known for both his ambition and credentials – you won't miss him.
Anyone who has eaten at 1.0, critic or not, will tell you that the cuisine has always been excellent. At 2.0, it's great, but doesn't take itself too seriously.
A quick glance at the menu might make you think differently; all inventive and sparsely described small plates, with just a brief nod to its predecessor in the form of the Charcoal Fat Chicken Achilles Skewer (shiny, gooey, I want 10 more of these). But there's also a tiny chicken-shaped ceramic chopstick holder, cute piggy-faced bao buns, make your own lettuce wraps, and the option to choose your sake mug. Small but considered touches transform this deservedly upscale eatery into just as chilled a date spot — snuggle up over small plates and sake before heading to Soho for more debauchery — as a cool spot to meet up with a mate . Counter-style dining is always a thing in this part of town.
The top half of the menu really shines. "The Shot," of course, is the tantalizingly plump clam stuffed with avocado, enlivened by citrus kosho ponzu, a trifecta of chili, citrus, and salt. That years of refinement at Michelin restaurants shows up in the miso-cured foie gras tart, but in the oyster you can see the fusion of flavors taking root; grilled in beurre blanc, seasoned with citrus and Japanese chili. It seriously works. The staff was kind enough to substitute duck for the pig's foot bao for my guest, a gesture that cannot be overemphasized given how inflexible most tasting menus can be. Both were devoured.
Larger plates meander between sashimi — the kind of salted mackerel with fermented Japanese prunes that amazes us — and grilled delights like the yakinuku (generous slabs of slow-cooked short ribs and a variety of flavorful miso relishes and raw vegetables for toppings) . a lettuce leaf and then in your face). The requirement to be more interactive with your food takes the pressure off in a way most other £115 tasting menus just don't.
I usually loathe a bread class — nobody needs a restaurant to prove halfway through dozens of plates that they can bake sourdough and whip butter — but on this occasion, I'm going to eat my hat. Or rather, I'm going to eat shokupan, that cheery, fluffy milk bread, and layers of miso sesame butter, chicken liver parfait, and fermented red cabbage. This isn't just any butter; this is Humble Chicken 2.0 Butter. A cheap joke (not cheap butter), but if you don't lick it off your plate at the end, you're really screwed.
The dessert is also worth mentioning; a choice of three but the coffee purine gets my vote, my partner loved the citrus cheesecake. Just as perfect as the food is the drinks menu, with a small selection of cocktails and wine, but in Tokyo it has to be sake – or maybe a large whiskey. We choose a 2018 Yamahai Aiyama from "master brewer" Noguchi Naohiko, which is silky smooth, subtly umami, and feels just right.
Where so often "fusion," if Sato allows me the word here, goes wrong – a chef combines two cuisines they like but don't necessarily associate with them and it either works or, more often, doesn't – Humble Chicken 2.0 shows how it works best when done through storytelling. He is a reflection of growing up in Japan, moving to London aged 17, working in professional kitchens of all levels and under different chefs and ethos in Europe and the US. He first opened a Tokyo-style yakitori with a whole bird approach, gizzards and all, at the end of lockdown and then ramping up the concept for a vastly different London in 2023. To me and other food industry professionals, that's how the menu reads and is fascinating, but it will also fascinate guests of all faiths. That's why, in the middle of the week and in the midst of various food crises, all 18 covers are full and the air is filled with the conviviality of Londoners, fully immersed in the experience and on their way to a good night out.
It's sexy, smooth, mischievous and delicious. I wonder what 3.0 has in store.
Humble Chicken 2.0, 54 Frith Street, London, W1D 4SL | 020 7434 2782 | humblechickenuk.com
https://www.independent.co.uk/life-style/food-and-drink/humble-chicken-london-restaurant-review-b2300916.html Humble Chicken, London, Restaurant Review