"I owe my life to OnlyFans – it's paying off for my life-saving treatment"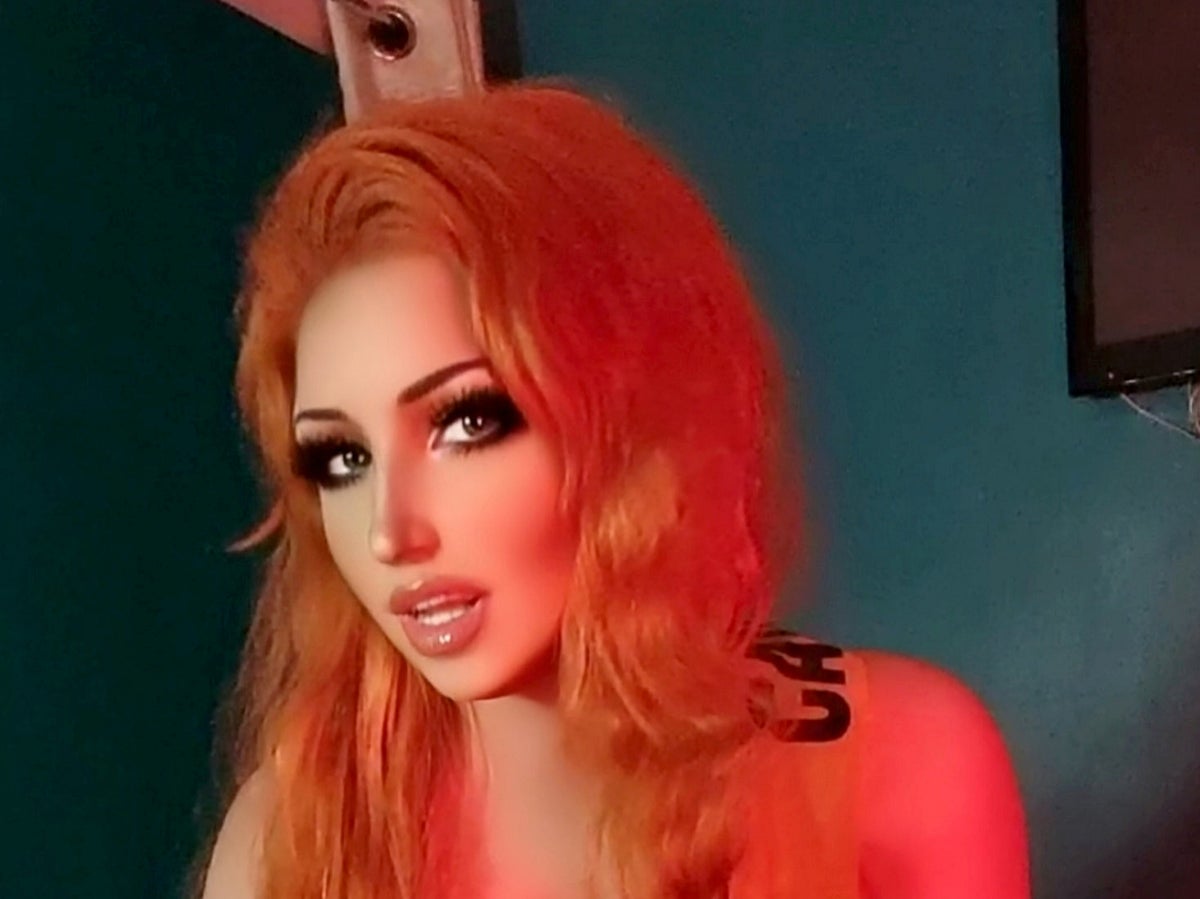 A model has said she owes her life to OnlyFans – after she started selling cheeky snaps to pay for autoimmune treatment and is now making £5,000 a month.
Rachael Huckle, 37 — known online as "Ivy Tenebrae" — signed up to the site in late 2019 after she became seriously ill with pemphigus.
The rare condition causes painful blisters to erupt throughout the digestive system, including the mouth, nose, throat, and intestines.
Rachael claims she was unable to get the treatment she needs at the NHS – after being on the waiting list to see a specialist for three years.
She says she has turned to selling racy images on adult website OnlyFans to fund private treatment for medication, oral surgery and nerve blocks to ease her symptoms, which costs £2,000 a month.
She makes up to £5,000 a month from her site, which also helps pay for private GP visits, medicines and surgeries.
Rachael, a former legal executive from Wrexham, Wales, said: "I owe my life to OnlyFans.
"The community is so supportive and I am very fortunate to have OnlyFans to help me with my illness. Her fans are aware of her health and how the page "saved her life."
"I'm struggling with a long-term illness and I'm having relapses. Sometimes my skin is really inflamed or I bleed so much I faint climbing stairs," she said. "I've had chronic cluster headaches, which are really awful, I've had to spend three days in the dark because of it.
She continued, "I still have a lot of trouble being seen by doctors, so I fund a lot of the treatment myself. I've had four surgeries recently, including oral surgeries, and I may have to have a hysterectomy because I'm losing so much blood .
"Oral surgery, I may need a hysterectomy and I need nerve blocks in my head as I have terrible cluster headaches – but these will cost £4,000 a year. It's hard to juggle everything, it's like a double-edged sword.
"If I didn't have that creative outlet, the support, and the good fortune to have the income, I don't know what I would do."
As a result of her illness, Rachael was first hospitalized at the age of nine after contracting persistent kidney infections. She also had a sore throat when eating and had trouble swallowing.
She spent the next nine years of her life in hospital while doctors struggled to diagnose her "mysterious" illness. Her difficulty eating caused her weight to drop to just under ten pounds and she was misdiagnosed with anorexia.
Over the years, Rachael's health continued to deteriorate, affecting her day-to-day life. She suffered from severe exhaustion, joint pain, and swelling of her face and tongue that left her unable to speak.
She was also hospitalized several times and had to carry around an epi-pen in case her condition was due to an allergy. Eventually she was unable to work and lost her job at a law firm – so she turned to the site for financial assistance.
Thanks to the money she earns, Rachael was able to pay for private treatment and get to the bottom of her illness. She was diagnosed in 2014 with pemphigus — a rare autoimmune immunobullous disease — that causes blistering and erosion of the skin.
She also now does live streaming and is training to become a councilwoman to support other people with chronic, life-threatening autoimmune diseases.
Rachael said: "Some days I couldn't get out of bed. I had constant painful blisters and lost so much blood in my stool that I needed a transfusion.
"I lost my job because I was constantly unwell and couldn't figure out why. I had absolutely no quality of life and I was in so much pain I thought I was going to die."
Rachael could only be seen by a gastroenterologist – a specialist who deals with gut problems – but says she urgently needs to be seen by a rheumatologist who specializes in autoimmune diseases.
She claims there are no rheumatologists in her area and she has to "fight" to be seen by one in Liverpool.
She uses more than half of her OnlyFans income to pay for private health care while also paying tax contributions to the NHS.
She added: "Living with this disease is really horrible. You lose relationships and friendships.
"I've had to have blood transfusions and my iron levels are so low that sometimes I just walk up the stairs and pass out. I also cannot insure myself because a pre-existing health condition disqualifies you.
"My work has brought me further. I pay my tax contributions for the NHS, but I also have to pay privately and even take out loans. OnlyFans has honestly been a life saver. I am very fortunate because I know many other people with similar conditions who are struggling but cannot pay for treatment. If I didn't have OnlyFans, I don't know what I would do."
SWNS
https://www.independent.co.uk/life-style/health-and-families/onlyfans-model-autoimmune-disease-earnings-b2302062.html "I owe my life to OnlyFans – it's paying off for my life-saving treatment"