Influencer Hope Schwing claims she's too hot in a viral TikTok video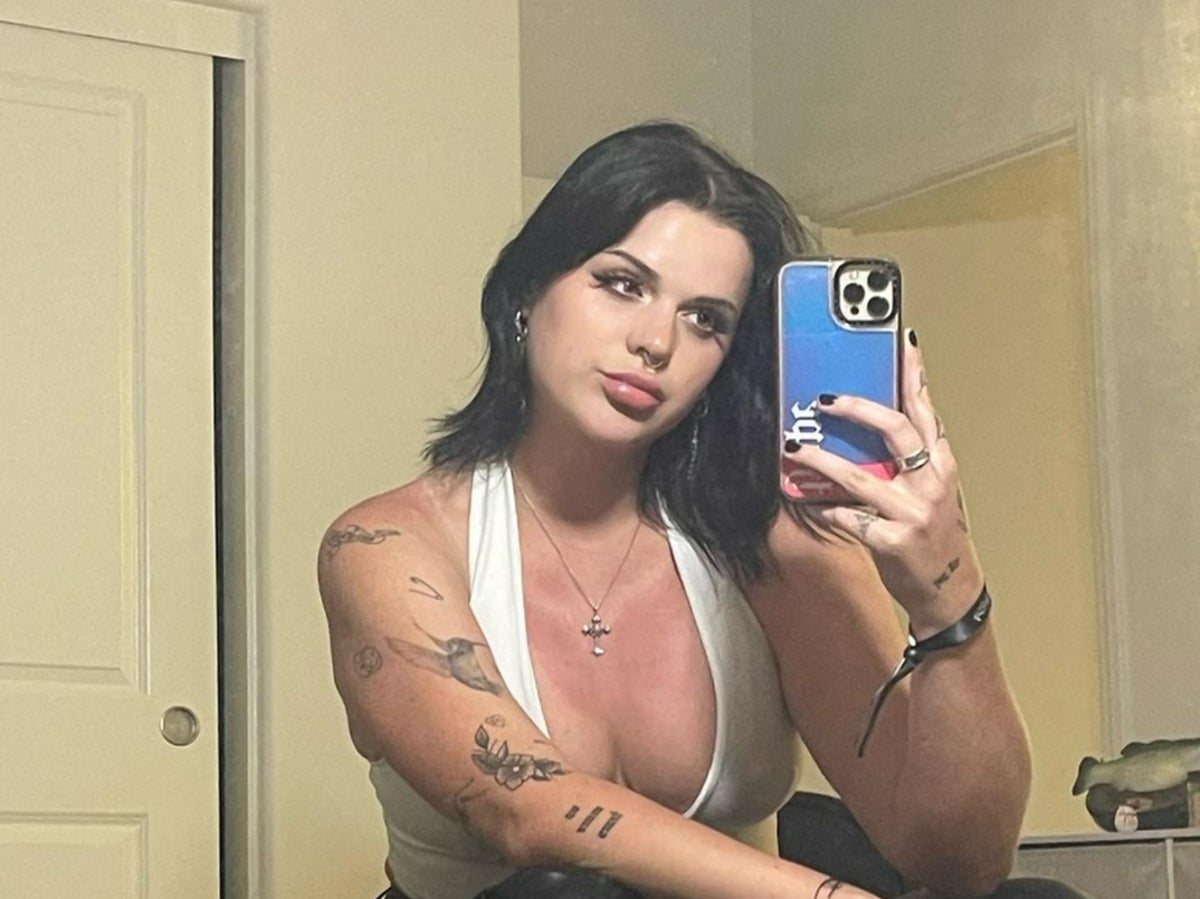 An influencer has gone viral after claiming she's "too hot" to get a boyfriend – as men are "extremely intimidated" by her looks.
Hope Schwing, 24, has never been in a serious relationship and admits she doesn't have much dating experience.
The "chronically single" influencer says she's independent and doesn't feel any urgency to settle down, but a video in which she blames her unhappiness on her good looks has caused a stir on TikTok.
In the clip, she looks downcast, while the caption reads, "Nobody talks about how hard it is to be literally so hot you can't get a boyfriend because all men are extremely intimidated and scared of you.
"Being incredibly hot is frankly a curse."
Hope, from Los Angeles, California, was quick to clarify in the comments section that she meant the comment as "satire" — but the thought still resonated after the clip garnered 3.7 million views and 474,000 likes.
One viewer commented, "Especially when you also have a personality and standards and they can't keep up with everything."
"It's a blessing and a curse baby," agreed another user.
Someone else joked, "I'll assume that applies to me because any other explanation will be my last straw."
"Convincing myself is why I'm single," user Taylor said.
User Joey commented, "The way you said that was satire, but it's not … like I literally feel like this is true for me."
Olivia said, "This isn't satire, it makes sense."
"You're absolutely right," Matthew confirmed.
Thankfully, Hope is perfectly happy the way she is.
"I joke about being single and how I 'hate' it, but it's totally fine to be single for as long as you have to," the comedy influencer told NeedToKnow.online.
"The video that says I'm 'too intimidating and hot' — I don't really mean that. I'm just noticing a trend in women saying these things to explain why they're single.
"It's a more empowering – possibly wrong – way of hyping ourselves up and downplaying being chronically single.
"I've personally been told and heard women stating they're single because 'the guy wants to be the hot one' or 'I'm too hot, I'll bully him and bury him' – just funny satire of that kind of thing.
"I thought it was pretty obvious in my video that it was satire and that I was existential and dramatic, but that clearly wasn't delivered.
"The funny thing is that women in their comments say, 'This isn't satire, it makes sense' or 'Real.' Men, on the other hand, basically scold me, call me ugly, and seem almost insane.
"I've never been in a serious relationship except in early high school which didn't last more than a month. Nothing serious.
"I don't have a lot of experience with dating because I haven't had any urgency so far.
"I'm a busy girl and I think when it comes time for me to date it will come to me. I don't think I'll be the one pursuing it.
"Having been independent my whole life, I'm used to being single.
"Dating in Los Angeles seems almost impossible. Everyone is busy or just unwilling to commit, which I totally understand."
https://www.independent.co.uk/life-style/love-sex/dating-influencer-tiktok-single-boyfriend-b2303198.html Influencer Hope Schwing claims she's too hot in a viral TikTok video