Business
Ipsen Onivyde fails to improve overall survival of lung cancer patients in phase 3 trial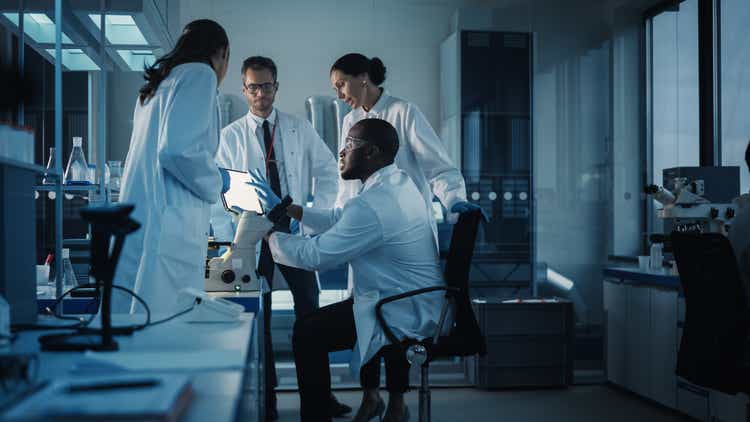 Ipsen's (OTCPK:IPSEY) (OTCPK:IPSEF) pancreatic cancer drug Onivyde failed its primary objective of overall survival (OS) compared to Novartis' (NVS) Hycamtin (topotecan) in a Phase 3 trial in patients with small cells Lung cancer (SCLC) who have experienced disease progression during or after first-line platinum-based therapy.
The study, called RESILIENT, was conducted in two parts: the results of the first part were published in 2020 and confirmed the safety, dosage and effectiveness of Onivyde; while the second part evaluated the effectiveness of Onivyde compared to topotecan, the company said in an Aug. 3 press release.
However, the French drugmaker added that a doubling of the objective response rate (ORR), a secondary objective, was observed in favor of Onivyde.
Onivyde's safety and tolerability were consistent with its known profile, and no new safety concerns emerged, the company noted.
Ipsen said the study results will be communicated with the regulator.
Ipsen added that Onivyde's potential in other areas is being further explored, and final data from a Phase 3 study called NAPOLI-3 in first-line pancreatic ductal adenocarcinoma is expected in the second half of 2022.
Onivyde is approved in the US and Europe in combination with fluorouracil (5-FU) and leucovorin for the treatment of certain patients with pancreatic adenocarcinoma.
Ipsen acquired the rights to Onivyde from Merrimack Pharmaceuticals (MACK).
https://seekingalpha.com/news/3865492-ipsen-onivyde-fails-to-improve-overall-survival-of-lung-cancer-patients-in-phase-3-trial?utm_source=feed_news_all&utm_medium=referral Ipsen Onivyde fails to improve overall survival of lung cancer patients in phase 3 trial