Jacqueline Gold: The woman who brought sex to the storefront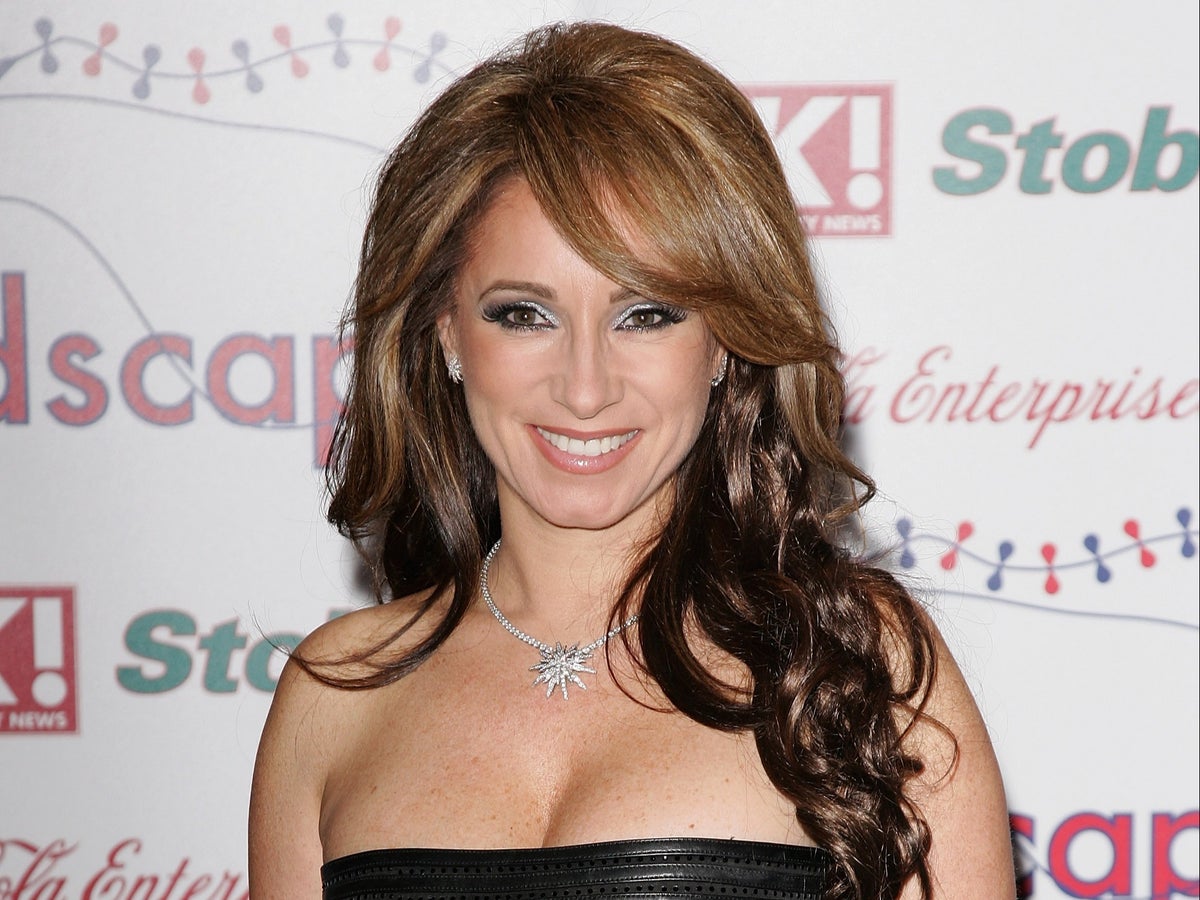 Jacqueline Gold, who made her name as the founder of popular British retail chain Ann Summers, has died after seven years of breast cancer treatment.
The businesswoman was surrounded by husband Dan Cunningham, daughter Scarlett, sister Vanessa and brother-in-law Nick when she passed away on Thursday evening (March 16) at the age of 62, a family statement said.
The statement confirmed her death "with unspeakable sadness," while Vanessa added that Gold had "valiantly battled stage four breast cancer for seven years and was an absolute warrior throughout her cancer journey." She described her older sister as "a trailblazer, a visionary and the most incredible woman" in life.
Gold was born on July 16, 1960 to renowned businessman David Gold and Beryl Hunt. According to the BBC, her father cried when she was born because he wanted a son. She went on to make Ann Summers' business a high street staple in the UK and beyond.
David was owned by Gold Group International (GGI), the parent company of Ann Summers and lingerie chain Knickerbox. He also owned an adult magazine company, Gold Star Publication (GSP), with his brother Ralph Gold, which printed titles such as Rustler and Raider.
He ran a veritable business empire until his death in January this year and was valued at £500million by the Sunday Times Rich List. But his vast wealth didn't mean doing his daughters any favors – he gave Gold, then 19, a summer internship in an Ann Summers shop in 1979 for just £45 a week, less than the tea lady.
At the time, Ann Summers consisted of just four stores, which Gold described as having a "shabby raincoat brigade image" with a mostly male clientele. "It wasn't a very nice working atmosphere. It was just men, it was the sex industry as we all perceive it," she told the BBC in 2006.
But Gold was inspired after attending a Tupperware-style fashion party in east London in 1981. Tupperware parties began in the 1950s to bring women together to try products in a social setting. But what if Gold replaced Tupperwares with sexy lingerie and the latest sex toys so women could try on the garments and take a closer look at vibrators?
She struck gold after creating the famous Ann Summers parties. But although the parties were a huge hit, the all-male Ann Summers board of directors were skeptical of the idea when she proposed it to them.
Speak with The Independent In 2007, Gold recalled a board member saying: "I don't care what you say, but women don't care about sex." Despite this, she persevered and managed to persuade the board to grant her a £150,000 loan to grant. Within a year she turned over £83,000. In 1993 David made her responsible for all operations.
Gold is widely credited with making vibrators a part of everyday life. The brand's iconic Rampant Rabbit vibrator first hit store shelves in 1991 and has never looked back. It reached its peak of fame when it appeared in an episode of Sex and the City in 1998, in which Kristin Davis' character Charlotte became so obsessed with her rabbit that she began canceling plans to stay home and masturbate.
Ann Summers sells an estimated two million Rampant Rabbit vibrators each year, not to mention the hundreds of other types of sex toys, accessories, lingerie, and swimwear that the stores stock. Under Gold's watch, the chain has exploded from four stores to 140 stores in the UK, Spain and Ireland, employing more than 10,000 people and making £100m in annual sales.
Under her watch, Ann Summers also became known as one of the most inclusive retailers, stocking up to size 24 long before the conversation about body diversity forced other brands to change their approach. she said The Independent: "I hate this whole size zero business. It's hideous."
She acknowledged that her father's position in the company caused others to view her career differently. But Gold insisted that David's role – both as her father and as her boss – made things more difficult for her, tell the BBC: "He made it much harder because he didn't want to jeopardize his integrity either. And I think it's also more difficult being a girl because when you're a man there's almost this feeling of 'following in father's footsteps', whereas with a girl there's more of a negative attitude – 'with a born silver spoon". her mouth' or something like that."
A passionate advocate for women in business, Gold founded the #WOW Championing Working Women to represent the interests of working women in the UK. She used the platform to celebrate women's achievements and built an extensive network to "drive change in the workplace." 2016 she has awarded a CBE for her services on entrepreneurship, women in business and social enterprise. She told retail weekin 2019: "The last 10, 15 years have been all about empowering women in the boardroom, in business and in the workplace, and the work doesn't end there. There is still work to be done… We must give women the freedom to pursue their dreams, but also the confidence to pursue them."
A breast cancer diagnosis came in 2016, but it wasn't until December 2017 that Gold went public with her illness on ITVs Lorraine. Her oncologist told her that "only 1 percent of patients with my type of tumor go away completely, so I started thinking about what I might have done to help other women who are going through the same thing." She added that she was "very ill" but "was fortunate to have had a full response to treatment at that point." But the cancer returned in 2019 and Gold had a mastectomy. Also appearing on the ITV show, she told presenter Lorraine Kelly that it's been a "terrible year".
Gold is survived by her husband and 13-year-old daughter. She gave birth to twins in 2009, but Scarlett's twin brother, Alfie, was born with a severe brain condition and died at eight months old. Speaking of daughter during an appearance on BBC Radio 4 Desert Island Discs In 2019, Gold said, "I really want my daughter to grow up believing that she can be whatever she wants."
https://www.independent.co.uk/life-style/love-sex/jacqueline-gold-ann-summers-obituary-b2303002.html Jacqueline Gold: The woman who brought sex to the storefront