JBO renews collaboration with Dimitar Berbatov
By Simon Wright March 3, 2023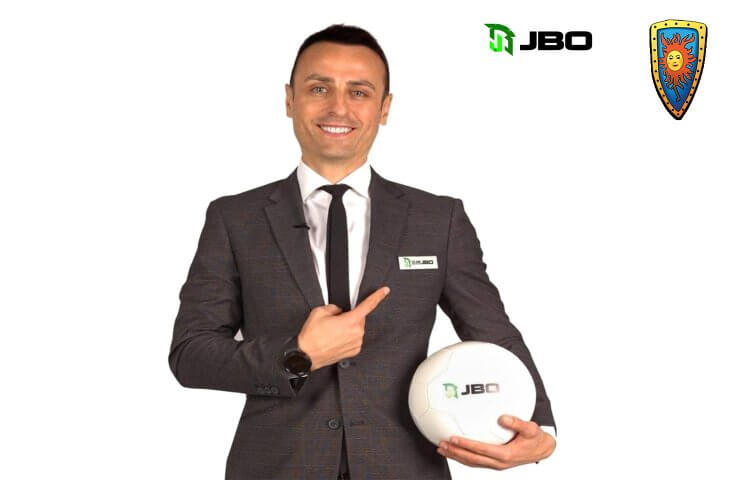 Football icon Dimitar Berbatov has renewed his multi-year position as the official brand ambassador of JBO (Just Bet Online), the leading Asian sports and eSports betting company.
In his ongoing role for JBO, Berbatov will continue to be the face and force behind a series of special promotions and activations for one of the most recognized and respected digital sportsbook and eSportsbooks in Asia. This progressive partnership continues seamlessly with a dedicated long-term collaboration framework.
Widely regarded as the greatest Bulgarian footballer of all time, Berbatov was a perfect fit with JBO's own innovative brand values ​​in recent years.
In fact, having played for many of the world's most famous football teams – including Manchester United, Tottenham Hotspur, Bayer Leverkusen, Fulham and Monaco – Berbatov has developed an immediate relationship with football fans worldwide.
JBO has a rich heritage in football and international sport and a sponsorship portfolio to match. After successfully working with Bologna FC in Serie A and securing title sponsorship of the Dota 2 eSports property for the JBO Asian Masters League event, JBO is also the official regional partner of Olympique de Marseille in the French Ligue 1.
Outside of Europe, JBO has also previously formed partnerships with VICI Gaming (one of the leading esports organizations in China), Keen Gaming, Killer Angel, 5POWER Gaming and 496 Gaming.
The renewal of Berbatov's deal underscores JBO's progressive and ambitious expansion over the years, expanding its global footprint into more and more emerging markets, empowered by the operator's aim to engage, educate and entertain.
A JBO spokesman praised the brand's flagship ambassador: "We are thrilled to have renewed Dimitar Berbatov's contract with our team as JBO's original and long-standing brand ambassador."
"Dimitar is a natural entertainer both on and off the field, so we look forward to launching more exciting promotions and broader content centered around this unique character and his wise insights into the game. We both like to achieve our goals in the most creative way and with the most creative playstyle possible."
"Of course, our customers also have the opportunity to receive more exclusive analysis and match previews from one of football's brightest minds."
"JBO intends to complement this global partnership to drive awareness and participation in our progressive brand values ​​in both mature and developing Asian territories."
"We are always looking for new creative ways to connect with our customers across digital channels and betting industries as diverse as sportsbook, esports and casino."
"Dimitar fits perfectly with the energy and expertise that JBO spreads across diverse local markets, raising the technological bar to elevate the game for fan experience and social appeal."
"JBO has pioneered a truly consistent and gamified betting experience. Our players remain incredibly loyal and proud of the JBO brand values, which resonate with them for fair play, creativity and helping foster a responsible leisure community."
Berbatov, Bulgaria's all-time top scorer, added: "I am very pleased about the contract extension with JBO in Asia and the Far East. As I've experienced firsthand over the past few years, it's a brand that fits perfectly with my football history and sporting passions, which is underscored by a desire to combine fun with fairness and flair throughout sport."
"It's a combination that's crucial to winning every game while entertaining your audience. JBO is also a young, dynamic brand that offers its users a secure platform. I can't endorse a better story than this."
"As a result, I look forward to using my signature style and professionalism to bring more quality content and activities to the Asian markets, and to help fans discover new and deeper ways to engage with and enjoy the sports." "
As JBO continues to develop its online offerings to football fans around the world, this latest landmark signing underscores its commitment to international representation and promoting a football-friendly environment within a responsible gaming culture.
https://www.casinomeister.com/gambling-news/jbo-renew-link-up-with-dimitar-berbatov/ JBO renews collaboration with Dimitar Berbatov