Jofra Archer sets Ashe's goal as he continues to recover from injuries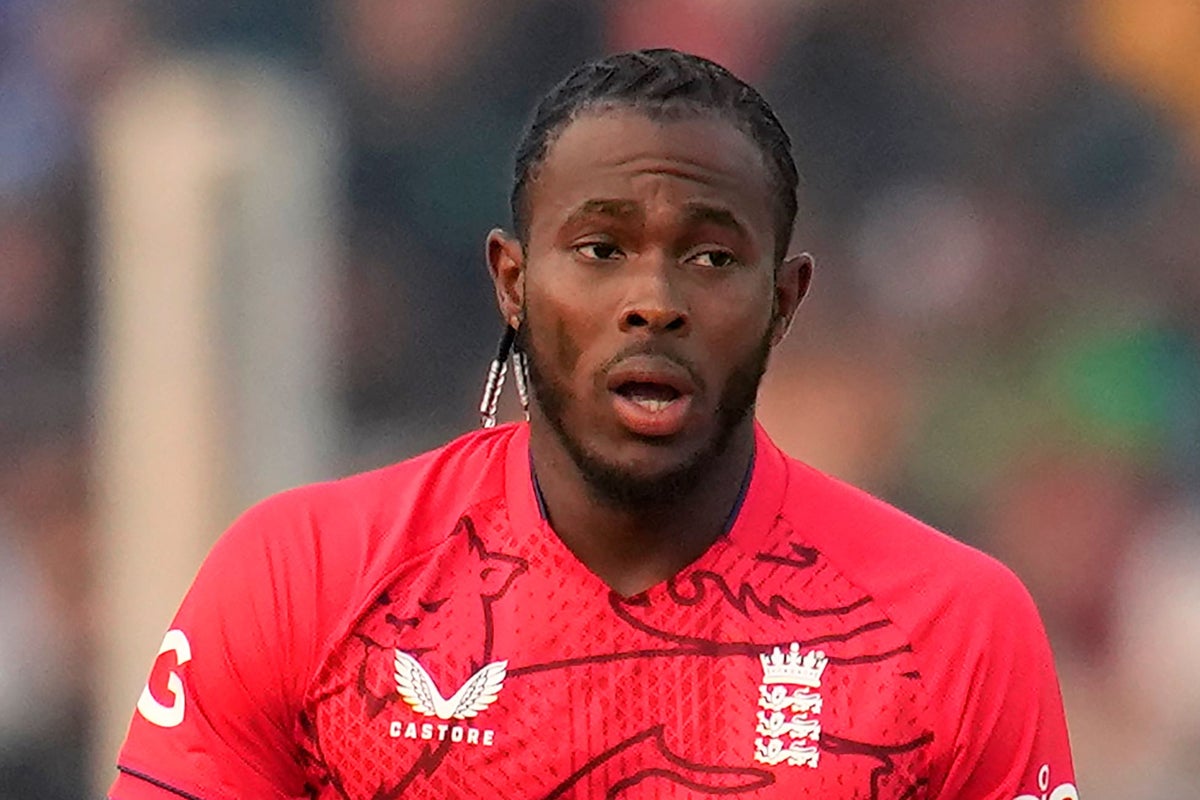 Jofra Archer believes taking part in just one Ashes Test this summer would be a win as he is wary of overexerting himself after a long lay-off through injury.
There will be a natural urge to unleash Archer against Australia, especially as he appears to have lost none of the traits that made him such a key weapon in the 2019 series between teams.
But the reality is Archer is only a few months into his comeback from well-documented elbow and back problems and while he is making encouraging progress England are proceeding with caution.
He has been kept on a strict limited-duration diet so far and England's medical team warned against using him in two ODIs in three days against both South Africa in January and Bangladesh last week.
It's anyone's guess when he will make his comeback with the red ball as after the last two T20 games against Bangladesh Archer will be busy with his Indian Premier League commitments until the end of May.
England's attempt to regain the ballot box begins a few weeks later, but while Archer would be happy to be involved in the series, given England's busy schedule, he is content to play the long game.
"If I can play a game this summer I'll be happy," he said. "If I play more than one, it's just a bonus. Coming back and playing cricket for England means I've already done what I wanted to do.
"I said 18 months ago that I will come back. Now I'm back, hopefully I'll have a long career, so there's no point in doing too much too soon.
"We have so much cricket to play, really to play for England, that you never stop – you play pretty much 11 months a year. There is a lot of cricket and I want to play a lot of cricket too."
Archer intends to bowl some red balls during his time with the Mumbai Indians and would have no qualms playing his first top-flight match in over two years in a Test against Australia.
But wickets will be a secondary concern for Archer in order to endure a significant number of overs, who admitted he needs to shake off "a little more rust" before firing on all cylinders.
"If you play competitive cricket all the time, it doesn't matter," Archer said. "I've already acted in The Ashes, so you know most of the things that come with that.
"The pressure, the media, the situations will not be unfamiliar. The only thing unknown at the moment would be fitness and if you can actually last through an entire test match.
"I don't have much expectation other than finishing the game. That's the biggest part of going 20 (overs) in an innings, maybe 40 or 50 in a game. Of course I want wickets, but it's more important to get overs."
In four ODIs and a T20 this year, Archer has combined numbers of 41-2-220-13 against South Africa and Bangladesh, regularly exceeding 90mph and flaunting his arsenal of cleverly camouflaged slower balls.
However, ahead of the second T20 against the Tigers in Dhaka, Archer admitted he had to adapt to the unresponsive surfaces he faced in Bangladesh.
"To be honest, I'm not going to try to roll 95mph in Bangladesh," he added.
"It sounds a bit bad, but wickets where you put everything in and nothing comes out, I think you're just putting yourself in danger.
"All the guys here are extremely talented and we have options other than just extreme speed."
England have just 13 players to choose from for Sunday's penultimate T20 and could call up Reece Topley and Rehan Ahmed, the pair who missed a six-wicket loss in Chattogram on Thursday.
https://www.independent.co.uk/sport/cricket/jofra-archer-england-australia-bangladesh-south-africa-b2298852.html Jofra Archer sets Ashe's goal as he continues to recover from injuries