Jurgen Klopp is focused on a 'massive task' as Liverpool seek a top-four push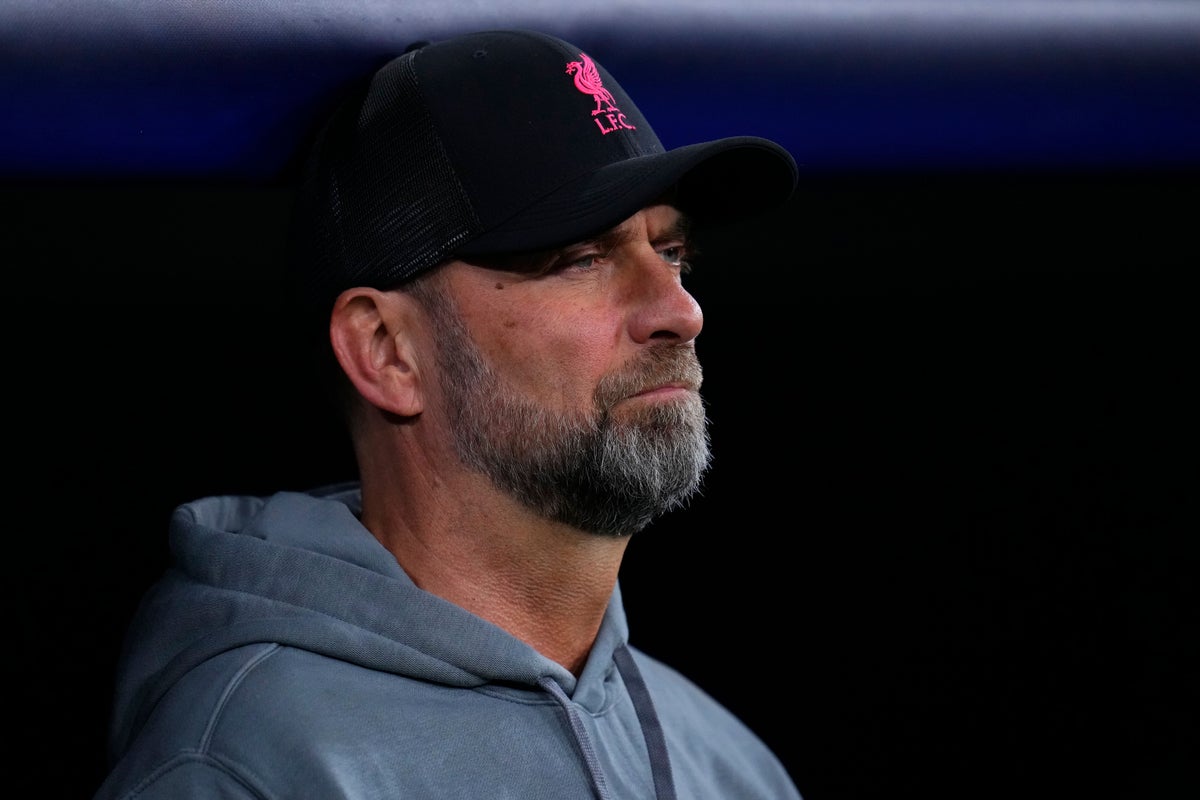 Liverpool manager Jurgen Klopp is targeting a pivotal week early next month which he believes will define not only this season but next as well.
His side's elimination from the Champions League after a 1-0 defeat at the Bernabeu resulted in a 6-2 aggregate loss to Real Madrid, leaving their only option to secure a place in the Premier League top 4, to seal qualification for the European Cup competition.
They had started to gain momentum after taking 13 points from 15 but a 1-0 defeat at Bournemouth was a blow to confidence and a blow to their hopes, ahead of Tottenham and Newcastle, their two main rivals for the title fourth place to land.
With no game scheduled until after the international break, Liverpool return to their top-four references with the toughest tests as they head to Manchester City and Chelsea before meeting Premier League leaders Arsenal within a week.
"With the history that we have in this competition (Champions League), we usually start the competition with the idea of ​​winning it, to be honest," said Klopp.
"We've reached the final a couple of times, haven't won the final that many times, that's true, but we've been there three times in the last few years and that's why I think you have to excel if you want to win the competition.
"It's the competition and we want to be there every year. It's a daunting task for us, we all know that.
"When we come back from the international break we'll have a proper week of football, I would say, with three games: City, Chelsea and Arsenal, which will then probably determine what we make of it.
"People may say we lost it at Bournemouth but I think this week is quite a crucial one so we have to hope that the lads come back healthy soon enough and in the right form now and then we'll try. "
The ebb and flow of their season means it has been difficult to maintain a momentum that allows them to build a platform to keep up with their rivals.
However, their latest run has put Liverpool in sixth place, six points behind Spurs in fourth place but with a game in hand, and two behind Newcastle, who have played two games fewer.
With a dozen games remaining and nothing else, Klopp knows his team cannot afford any more slip-ups like last weekend.
"Our job is to get absolutely everything we can out of this season," he added.
"It is strange. Our last two games, of course, a sensational performance (7-0) against Manchester United, who are a really good football team, and then a really bad performance against Bournemouth, who are also a good football team, but we shouldn't lose that kind of game.
"That put us under even more pressure. If we had three (more) dots then everyone could really feel or smell our breath if they wanted to.
"There's a gap again because other teams have won their games. (But) it is clear that we want to be among the top four."
https://www.independent.co.uk/sport/football/jurgen-klopp-liverpool-champions-league-premier-league-manchester-united-b2301933.html Jurgen Klopp is focused on a 'massive task' as Liverpool seek a top-four push