Entertainment
Kendrick Lamar's Virgil Abloh Tribute at Louis Vuitton Show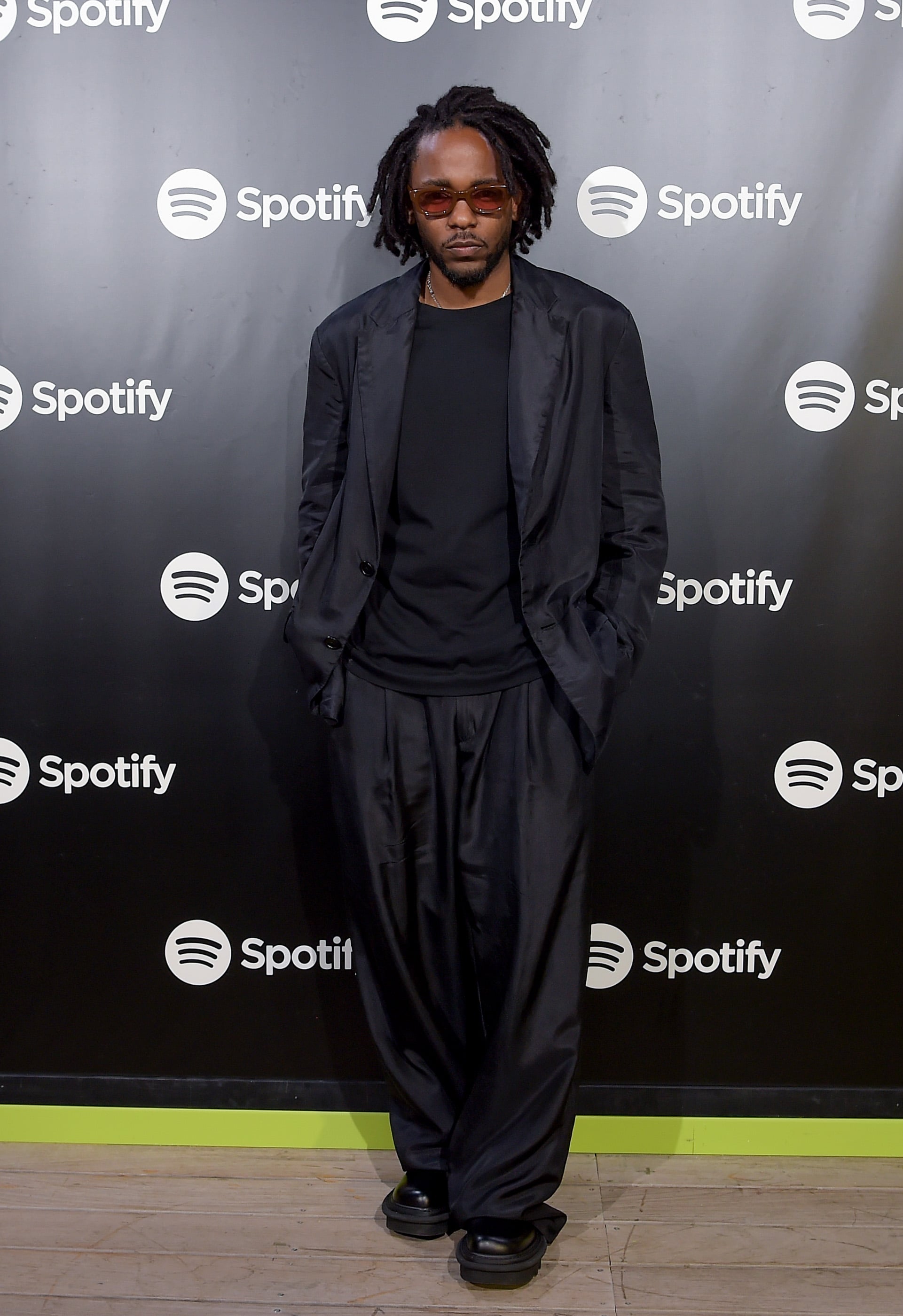 Image Source: Getty / Antony Jones
Kendrick Lamar paid his respects to a fashion icon, pioneering designer and close friend on the front row of the Louis Vuitton Spring/Summer 2023 men's show in Paris. In honor of Virgil Abloh, the label's former artistic director, who passed away from cancer in 2021, Lamar held a tribute during the runway show. The musician sang tracks from his latest album Mr. Morale & the Big Steppers," including "N95" and "Savior." As Lamar finished his track "Count Me Out," he repeated the words "Long live Virgil" into the mic and said Abloh's name over and over as the music faded into the background.
A longtime supporter of Abloh and his work, Lamar has honored the designer in many ways since his death. Most recently, he dressed in LV by Abloh for the Super Bowl halftime show, wearing pieces that "represented themes and messages from the eight-season arc that Virgil Abloh created for Louis Vuitton." Wearing a full gray suit and a matching crown of thorns on his head, he sat alongside his manager Dave Free and celebrities including Naomi Campbell at Thursday's spring/summer show.
Abloh's death deeply shook both the fashion and hip-hop industries as he had influenced street style so much and dared to blur the lines between high fashion and streetwear. Those who knew him remember him fondly, knowing that his cultural legacy and those around him will endure. See more of Lamar's performance at the 11 minute mark below.
https://www.popsugar.com/entertainment/kendrick-lamar-virgil-abloh-tribute-performance-video-48865845 Kendrick Lamar's Virgil Abloh Tribute at Louis Vuitton Show