Lady Gaga helps photographer after falling on Oscars red carpet: 'Hero'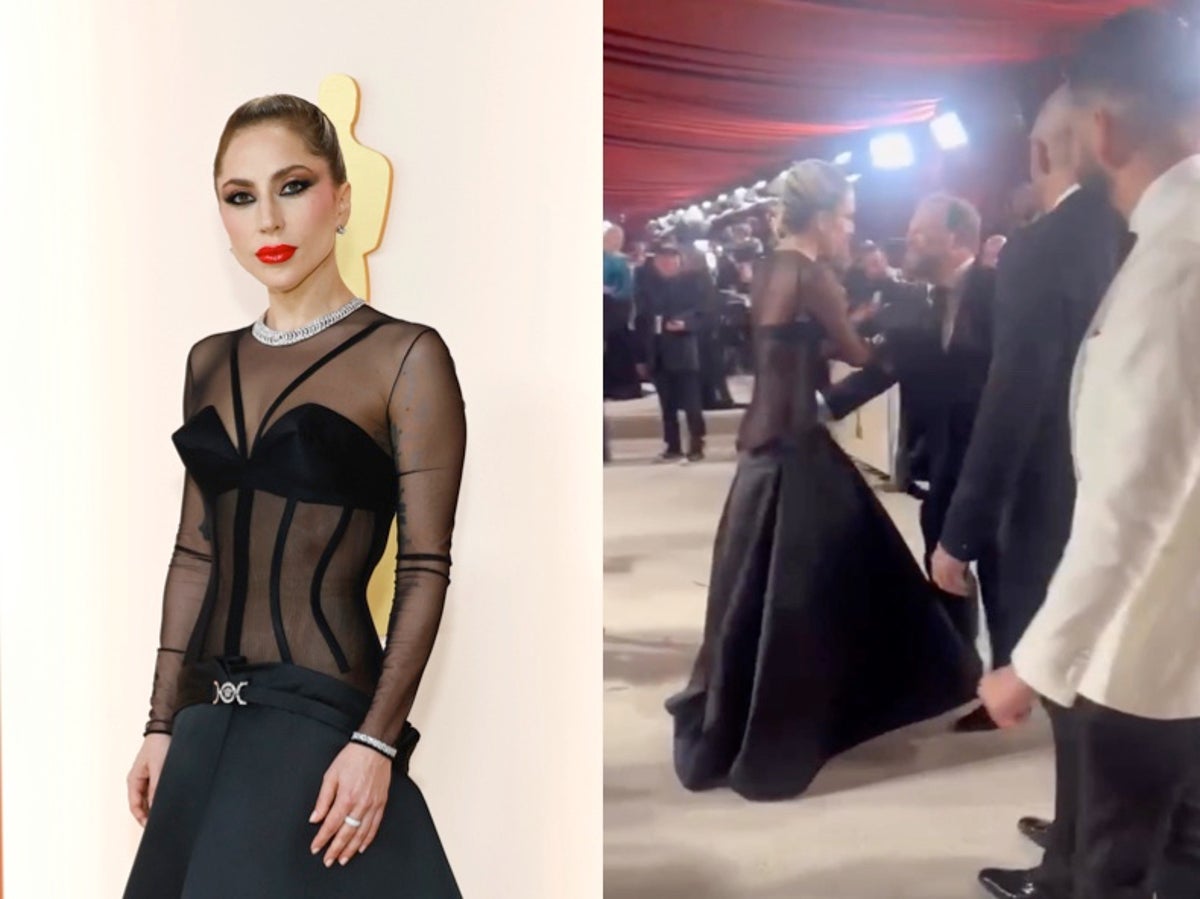 Lady Gaga stopped on her way to the Dolby Theater at the 95th Academy Awards to help a photographer who fell on the champagne colored carpet.
On Sunday March 12th, the A star Is Born Star, who wore a see-through Versace dress for special occasions, was walking the beige carpet before the Oscars when she turned abruptly and ran toward a photographer who had tripped and fallen.
Lady Gaga was then seen helping the photographer to his feet and briefly checking if he was alright before continuing her walk inside.
The moment has praised the actress on social media, where fans have applauded her for running to help.
"Hero," one person tweeted, while another said, "note she didn't even think about it, it was her reflex to help him, she's just really sweet and kind."
"The way people react speaks volumes about who they are at their core," tweeted another.
Later that night Lady Gaga being nominated for Best Original Song for her Top Gun: Maverick Song "Hold My Hand" performed in a stripped down look that consisted of black jeans, a gray t-shirt and minimal makeup.
"Lady Gaga is the first person I've ever seen at the Oscars who literally wears an outfit I own. I wouldn't have bet on that," one person tweeted of the relatable look, while another said, "@Lady Gaga just killed her performance at the Oscars and made it as low key as possible. Like no big production, no dancers, no fancy outfit. I literally beat it to death."
https://www.independent.co.uk/life-style/lady-gaga-oscars-photographer-red-carpet-b2299394.html Lady Gaga helps photographer after falling on Oscars red carpet: 'Hero'