Latest Gary Lineker news: BBC star 'will return to Match of the Day but won't give up word'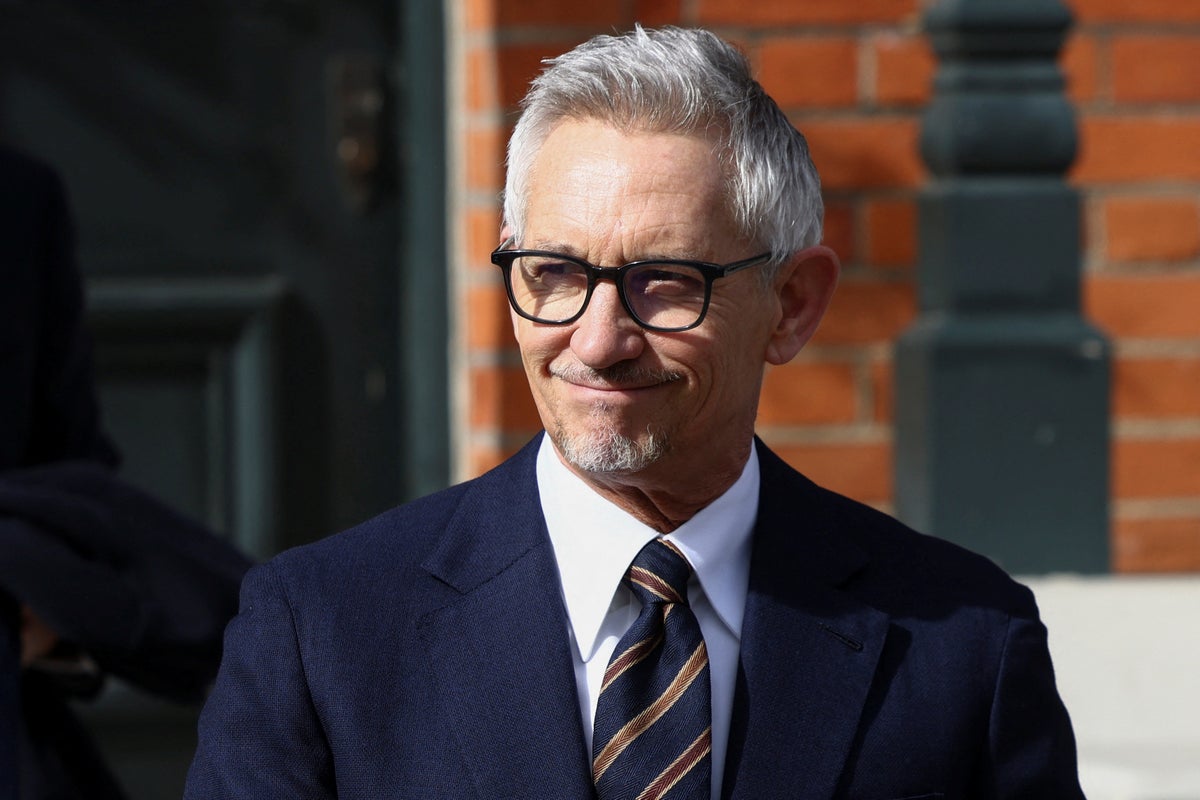 Downing Street calls Gary Lineker's criticism of asylum policy 'unacceptable'
Gary Lineker's son claims the BBC presenter will return to Match Of The Day – but believes he "won't go back on his word," according to reports.
"It means a lot to him to stand up for people whose only hope is to escape a country with just their clothes on their backs. That's why he was so steadfast," George Lineker said The Sunday Mirror.
Saturday's episode of Match of the Day lasted "just 20 minutes" – with no presenter, pundits, commentary or interviews – after the fallout from the decision to take Gary Lineker off the air forced the BBC to severely curtailed highlights programming.
Ahead of the show, a Continuity announcer said: "Now on BBC One we are sorry we cannot show our normal Match Of The Day including commentary tonight."
The news comes as BBC chief executive Tim Davie confirmed he would not be stepping down over the Gary Lineker franchise, calling Mr Lineker "the best in the business" speaking to the BBC's Nomia Iqbal.
Lineker was embroiled in a dispute over impartiality after comparing the language used to introduce a new government asylum policy to 1930s Germany.
https://www.independent.co.uk/news/uk/home-news/gary-lineker-bbc-tweet-match-of-the-day-latest-b2298989.html Latest Gary Lineker news: BBC star 'will return to Match of the Day but won't give up word'