Law enforcement agencies are planning security for a possible indictment against Trump next week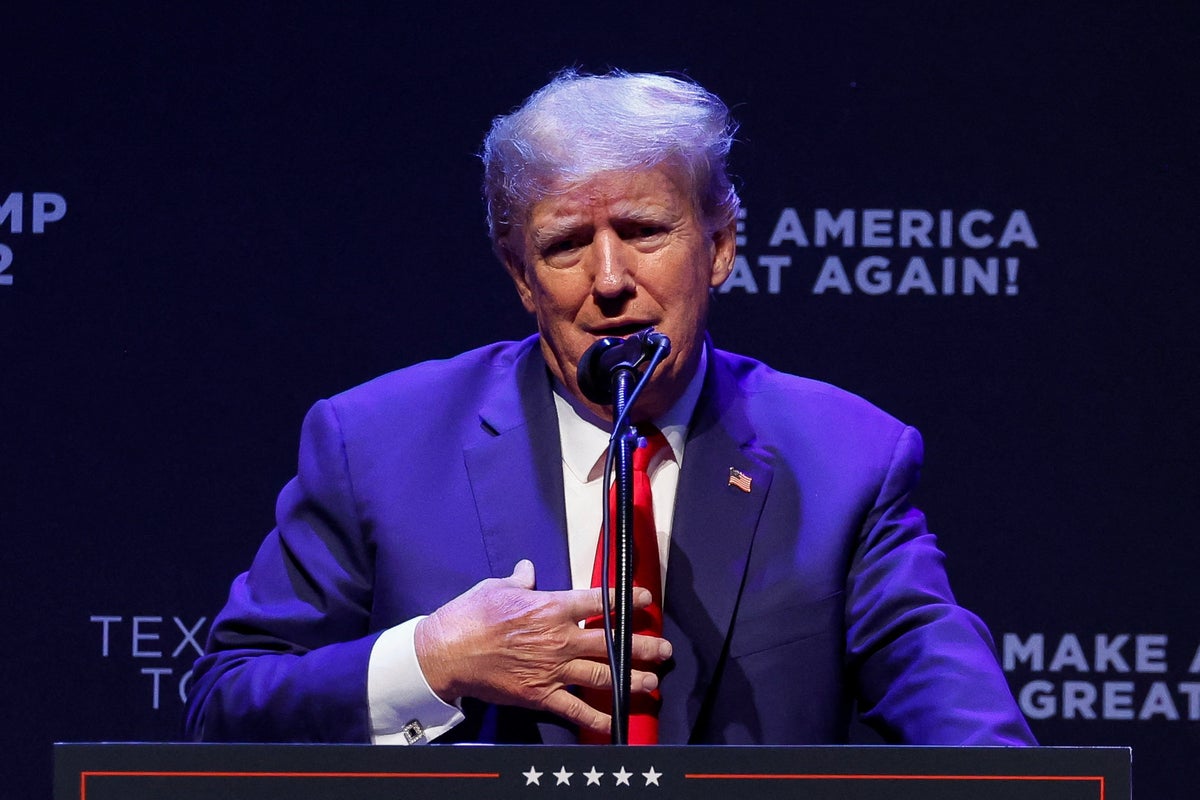 Law enforcement at the local, state and federal levels are bracing for the possibility that former President Donald Trump could be indicted as early as next week in connection with the hush money payment to Stormy Daniels. NBC News reports.
The network names five senior officials familiar with the preparations.
Preliminary security assessments are being conducted, officials said, as well as discussions about possible security plans near Manhattan Criminal Court at 100 Center Street if Mr Trump appears in person to plead charges.
The NYPD, New York State Court officials, the US Secret Service, the FBI's Joint Terrorism Task Force and the Manhattan Attorney's Office are involved.
Officials emphasize that any planning is precautionary because no charges have yet been filed by the Manhattan Attorney's Office.
Mr Trump's camp has launched a savage attack on prosecutors investigating Stormy Daniels' hush money payments, which could be a sign the former president's camp is concerned about a looming indictment.
Campaign spokesman Steven Cheung released a statement on Thursday criticizing Manhattan District Attorney Alvin Bragg's office for an alleged "witch hunt" against the single-term president.
"President Donald J. Trump is completely innocent, he did nothing wrong, and even the biggest and most radical left-wing Democrats make that clear," Mr. Cheung said.
While Mr Trump has repeatedly attacked the New York investigation on his platform Truth Social, the lengthy official statement suggests his camp is increasingly concerned that a criminal indictment could be just around the corner.
This week — the same week that adult film star Ms. Daniels and Mr. Trump's former fixer Michael Cohen testified before the grand jury — Mr. Trump's attorney Joe Tacopina caught a media blitz that probed in a series of irritated conversations with journalists struck.
DA Bragg's office also invited Mr Trump to testify this week – an invitation he unsurprisingly declined.
While it was an invitation he was unlikely to accept, it was the clearest signal yet that he could face criminal charges over his role in the hush money payments to Ms. Daniels.
Under New York law, a person has the right to appear before a grand jury before a prosecutor requests the grand jury to indict them on charges.
Manhattan prosecutors have been investigating whether Mr. Trump falsified the Trump Organization's business records when Mr. Cohen made a $130,000 payment to Ms. Daniels days before the 2016 election.
Prosecutors allege the money was used to silence Ms Daniels over an alleged affair with Mr Trump.
Mr Trump has long denied having an affair with the adult film star.
If prosecuted, Mr. Trump would become the first former president in American history to be prosecuted.
https://www.independent.co.uk/news/world/americas/us-politics/trump-charges-indictment-stormy-daniels-b2303241.html Law enforcement agencies are planning security for a possible indictment against Trump next week